Julie G. Shulman, MD
Instructor of Neurology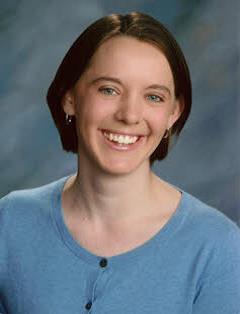 Title

Instructor of Neurology

Office

Shapiro Building, 725 Albany St., 7th floor, Boston, MA 02118

Phone

617-638-8456

Education

Medical School: New York Medical College, 2012
Internship: Medicine, Mount Auburn Hospital , 2013
Residency: Neurology, Boston University Medical Center, 2016
Fellowship: Vascular Neurology, Boston University Medical Center, 2017
Julie G. Shulman, MD is a Neurologist at Boston Medical Center and Instructor of Neurology at Boston University School of Medicine. She is also the Vascular Neurology Fellowship Program Director. Dr. Shulman attended medical school at the New York Medical College and then completed a residency and fellowship at Boston Medical Center. Her research interests are in acute stroke, neuroimaging, brian embolism, and telestroke. Dr. Shulman in board certified in Vascular Neurology and Neurology.
Awards:
Dr. Julie Shulman is the recipient of the Golden Brain Award for 2017-2018. This award is presented annually by the BU medical students on Neurology clerkship and is in recognition of Dr. Shulman's excellence in teaching and devotion to students.
Publications:
Cervantes-Arslanian A, Lau KHV, Anand P, Shulman JG, Ford T, Takahashi C, Daneshmand A, Nguyen TN, Suchdev K, Abdennadher M, Saxena A, Macone A, Perloff M, Zhu S, Greer DM. Rapid Dissemination of Protocols for Managing Neurology Inpatients with COVID-19. Ann Neurol. 2020 May 12.
Shulman JG, Cervantes-Arslanian AM. Infectious Etiologies of Stroke. Semin Neurol. 2019 Aug;39(4):482-494. doi: 10.1055/s-0039-1687915. Epub 2019 Sep 18.
Shulman JG, Snider S, Vaitkevicius H, Babikian VL and Patel NJ (2017). Direct Visualization of Arterial Emboli in Moyamoya Syndrome. Front. Neurol. 8:425. doi: 10.3389/fneur.2017.00425