Haiti Experience
Sixth Annual Trip to Haiti – February 2019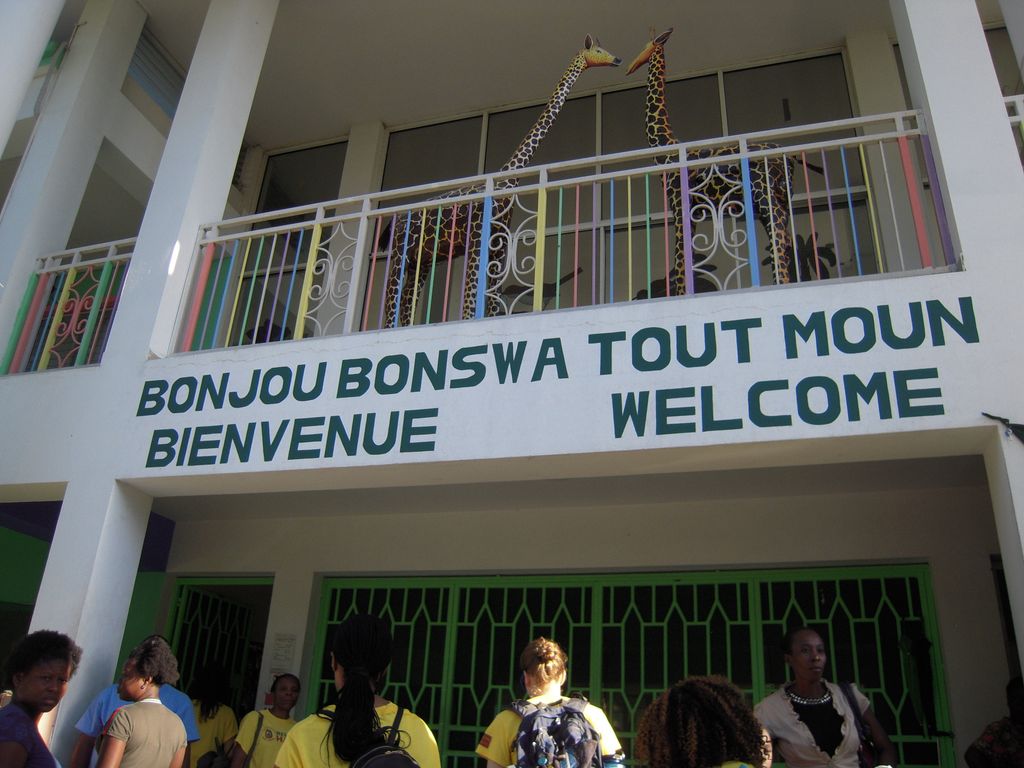 With a fresh group of residents, attendings, therapists, and nurses, under the leadership of our new director, Dr. Stephanie Bissonnette, we were excited to experience Haiti this past February. The majority of us were visiting Haiti for the first time! As the largest group ever from Boston Medical Center (10 medical professionals), we were able to split into two teams to provide neurologic care at the pediatric and adult hospitals concurrently. Our residents and attendings assisted with reading EEGs, consulting on inpatients, and evaluating clinic patients with a variety of neurologic concerns. Our therapists worked closely with post-stroke patients to teach their families exercises and proper transferring techniques that will prove invaluable during their recovery period.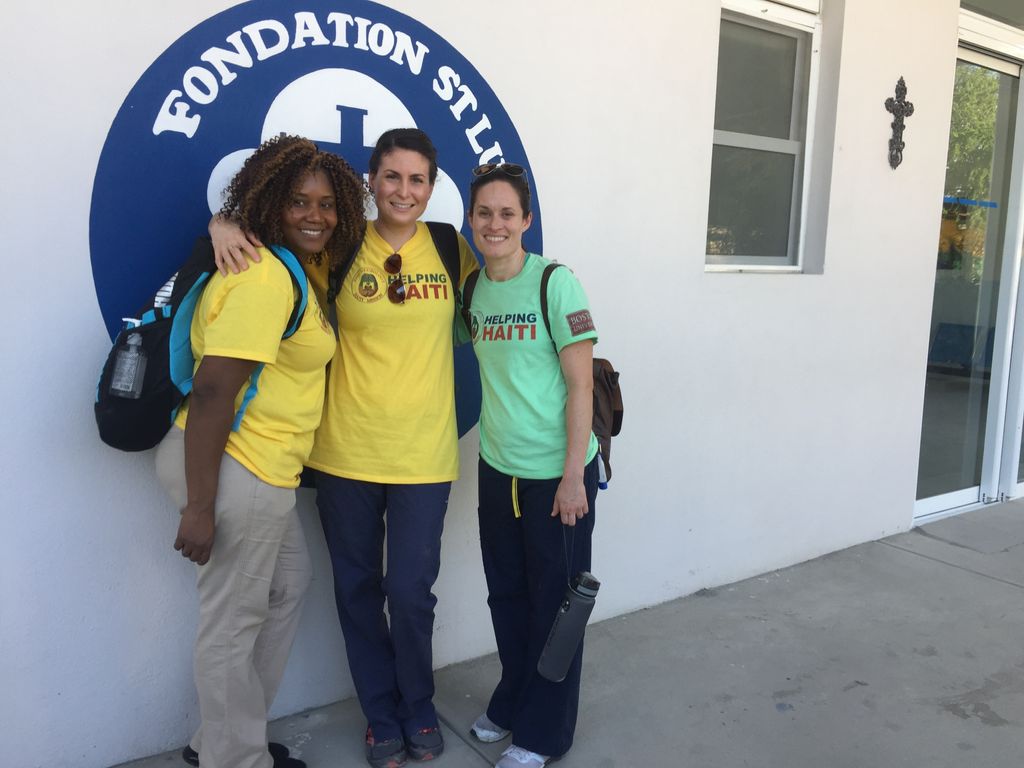 They were also able to establish a partnership with the outpatient rehabilitation clinic at St. German's. We provided two didactic lectures to the Haitian trainees and attendings on topics of their choice: neonatal seizures and evaluation of weakness: differentiating upper motor neuron from lower motor neuron diseases. We had the pleasure of seeing two pediatric residents provide lectures to their colleagues and engaged in a very interesting debate about the utility and feasibility of hypothermia protocol for neonatal hypoxic ischemia.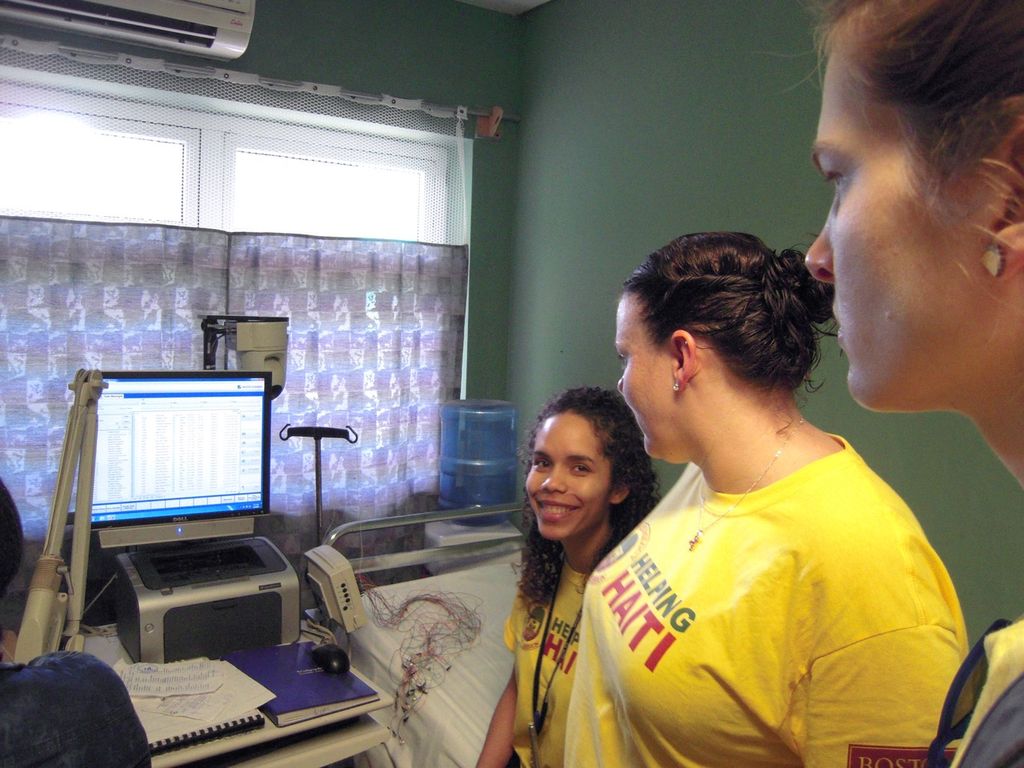 The experience was profound, rewarding, and humbling. It was inspiring to see the Haitian people welcome strangers with open arms, not to mention mountains of home-made Haitian food! They care deeply about their families and their country. The medical providers are passionate about knowledge and have taken remarkable strides to improve neurologic care for their patients over the years. We were not only impressed with how they treat complex cases with limited resources but also in their constant desire to learn how things are done at BMC so that they can update their practices. We left with many plans for future education and collaborations with the physicians at St. Luke and St. Damian.
We are so excited to continue our partnership with the St. Luc Foundation in our quest to provide exceptional neurologic care to the patients of Port-au-Prince.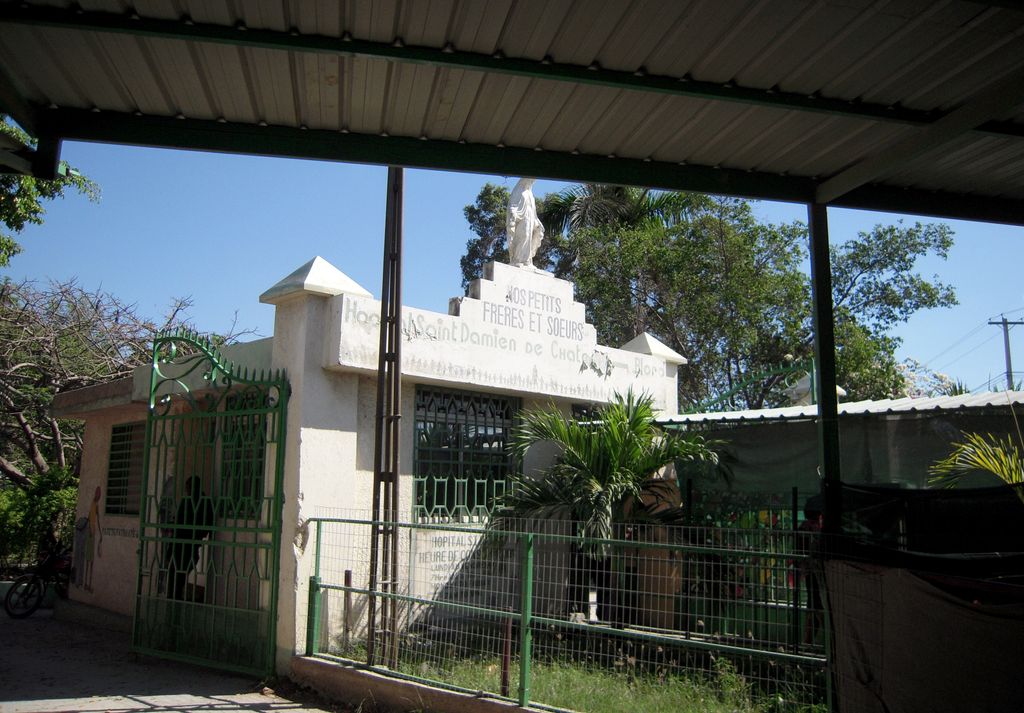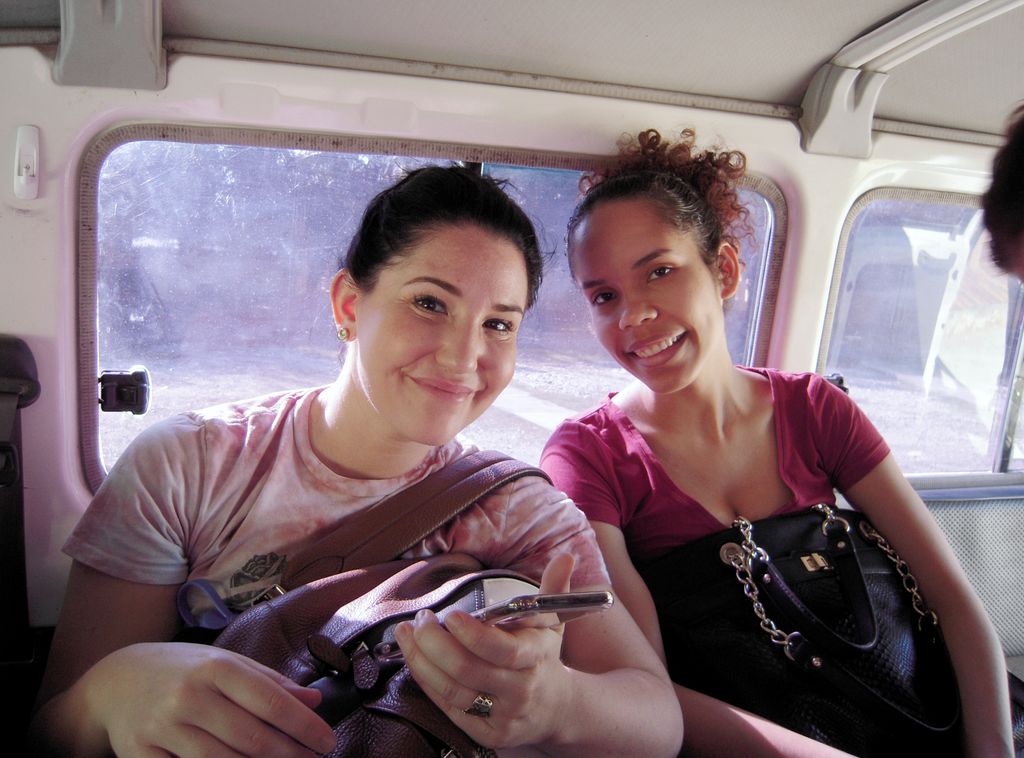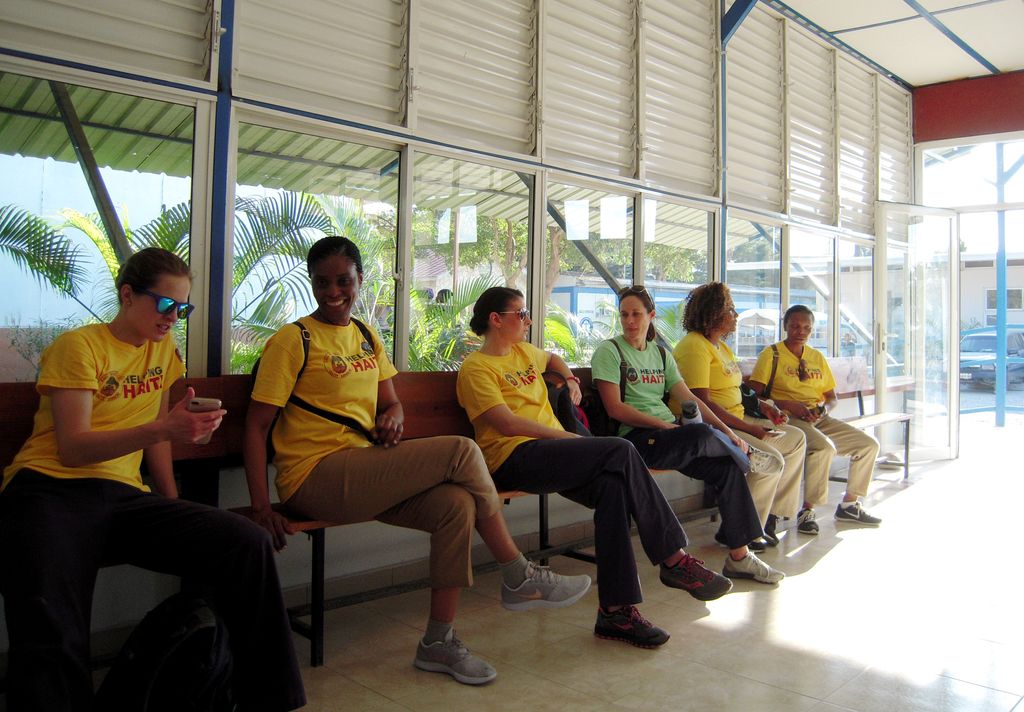 Fifth Annual Trip to Haiti – February 2018
We returned to Haiti in February 2018. We spent each day caring for the ill and also teaching medical students at the local university. The time we spent there was truly formative making us better health care professionals, teaching us the importance of healthcare quality and safety, and allowing us to contribute to social good through teaching and clinical care.


Fourth Annual Trip to Haiti – February 2017
For the last four years, a our group has spent a week in Haiti at a pediatric hospital and an adult hospital in Port-au-Prince. We continue to provide care to patients in both hospitals, and also educational courses to doctors and nurses. Most of our work in the pediatric hospital focuses on seizure disorders, while work at the adult hospital is largely with patients who have had strokes. Every year, we see that the doctors in Haiti are able to do more for the patients and the parents learning to do more for their children.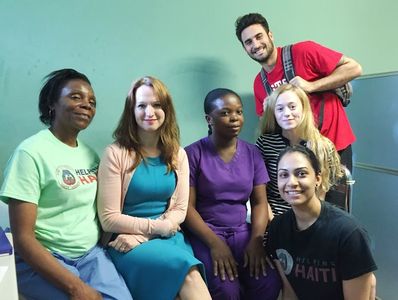 Visit from Dr. Benetty Augustin – September 2015
Our dream of an exchange program with our Haitian colleagues was realized in September 2015 when we hosted Dr. Benetty Augustin for three weeks at BMC. Dr. Augustin participated in EEG training and observed patient interactions on the pediatric and adult epilepsy services. She was also able to participate in our Global Health Program and provided her perspective on our collaboration. At the end of her visit she exclaimed: "I am not the same person who came here. I have learned so much. I had a wonderful time working with all of the pediatric neurologists and Dr. Montouris. I will use these skills to help the children at St Damien. Dr. Montouris gave me a big reference book that is great and I can email Dr. Jonas if I have any questions. I appreciate the kindness and the hospitality of the doctors at BMC, and I look forward to seeing you in Haiti!"

Third Annual Trip to Haiti – November 2015
For our third annual trip we expanded our group. We had Dr. Anna Hohler, Dr. Malveeka Sharma, Marie Auguste, RN, our neurology nurse, and Pedro Belizare, our physical therapist from BMC. We were able to collaborate on this trip with Dr. Veronica  Santini and Dr. Katherine Leaver from Stanford University. This expansion allowed us to work in two teams to increase our clinical care volume and education.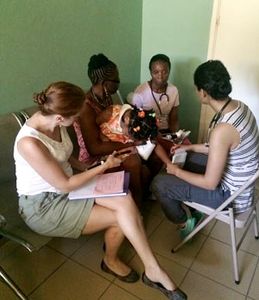 We spent another informative week in Haiti working at the pediatric and adult hospitals of St. Damien and St. Luc. We met with Dr. Augustin who showed us much of the progress that had been made since our visit the year prior. The hospital capacity had expanded with more patients being cared for on the inpatient wards. We spent time rounding on the wards and providing consults in the emergency room and in the ICU. The EEG group was working hard running testing on the many pediatric epilepsy cases. Time spent reading EEGs and providing increased training to the EEG technicians and to Dr. Augustin was very much appreciated. We were thrilled to run a pediatric epilepsy clinic and saw over 12 patients between our two teams. The patients and their families were very appreciative.
We continued our program of education and provided several lectures for Pediatric Grand Rounds. One of the lectures was on pediatric stroke and the other on pediatric epilepsy. These were well received and the physicians asked wonderful questions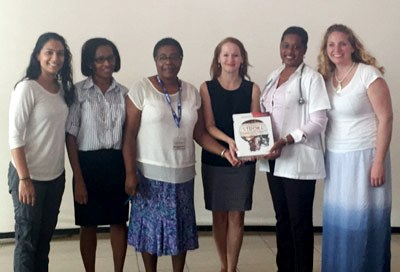 demonstrating increased expertise in pediatric epilepsy even since our visit the year prior. We were once again amazed by the care the patients were able to receive in the resource limited environment. On our third trip to Haiti there were more antiepileptic medications available, but supplies were limited.
We participated in our usual outpatient adult neurology clinic, and rounded in the ED and on the adult wards and ICU. This year because of our physical therapy involvement, we were able to provide more bedside therapy training for the patients and their families. This was much appreciated as everyone is always interested in speeding the recovery process.
Second Annual Trip to Haiti – November 2014
This year we split our time teaching and providing clinical care. We taught at a local medical school to medical students and to the Pediatric residents and attendings. We focused on introductory topics of neurology. We found that the students, residents, and attendings were eager to learn. We also continued to provide neurological care. We have two outpatient clinics for adult neurology and provided consultative service to the pediatric and adult hospital on the wards and in the ICU. Learning to practice in a resource-limited environment was a test of clinical skills including physical exam, localization of lesion, triaging of problems and prioritization of testing. 



First Trip to Haiti – November 2013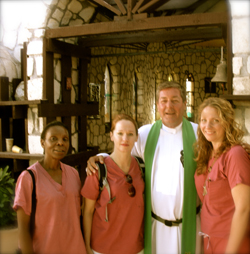 We arrived in Haiti. Immediately after walking off the jet-way, we are greeted by a live band playing soulful Caribbean tunes. It's a real Haitian welcome. We are picked up by the foundation staff and make our way through bustling streets and loose rock roads. We arrive at a gated compound; this will serve as our home. Excited and eager, we arrive at the hospital chapel, where three hand woven stretchers lay in the middle. Father Rick (the priest and founder) held a daily funeral service for those who had died in the hospital the day prior, which started our day with humility and motivation to make a difference.
After the service, we hit the ground running. We started at the pediatric hospital, where we saw patients in the "Critique" (the ICU) and "Urgence" (the emergency room). By the time we made our way to the adult hospital, we already had consults lined up. We cared for over twenty patients that day in the ICU, wards, clinics and in a street side tent at both the adult and pediatric hospitals.
We cared for a young man who recently had two seizures. He had been in a car accident one year prior without major injury, but had been feeling more stressed recently and wasn't sleeping. He described seeing quick flashes of images from his life before his eyes, before going into a generalized seizure on two separate occasions. We thought he may be having seizures due to his prior trauma and asked for a CT scan to look for evidence of this. To our dismay, the young man had a brain mass in an area that could affect vision. We were not only able to provide him medications and education about his disorder, we were able to schedule follow up with our collaborating U.S. physician who we knew would be in Haiti the following month. We wrote to him and asked him to bring contrast, so the patient could have a contrast enhanced brain scan to better diagnose his brain mass. This is the continuity of care we hoped to provide even if we ourselves could not be there.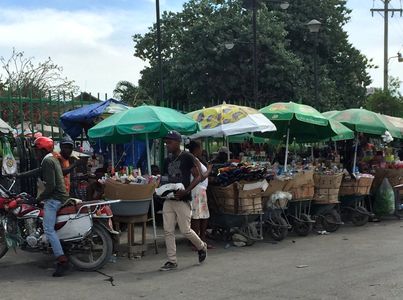 Although the work kept us busy, we were able to explore Port-au-Prince and saw some of the areas hardest hit by the earthquake. It is evident that the rebuilding process will be a long and arduous one. We were also able to venture into mountains for spectacular views and natural air conditioning as ell, while mingling with the Haitian community.
This was a humbling, enriching, educational, and maturing experience both personally and professionally.