Hugo Aparicio, MD Receives AAN Career Development Award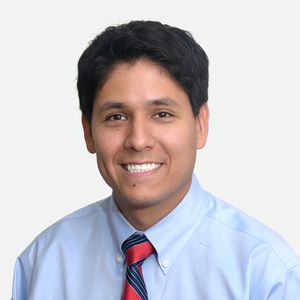 Hugo J. Aparicio, MD, MPH, assistant professor of neurology at Boston University School of Medicine (BUSM) and a Framingham Heart Study (FHS) investigator, has been awarded the highly competitive and prestigious American Academy of Neurology Career Development Award. This award supports  junior investigators interested in an academic career in clinical, basic or translational neurological research.
Aparicio's research interests include the identification of circulating and neuroimaging biomarkers associated with cerebrovascular disease. He is particularly interested in the contributions of vascular risk factors in Alzheimer's and non-Alzheimer's related dementia.
Congratulations Dr. Aparicio!