New Chief Residents Announced
"It is with great pride and honor that I announce the appointment of Erin Barnes, M.D. and Brent Silver, M.D. as our chief residents for the academic year 2020-2021. With a PGY3 class full of outstanding clinicians and teachers, it was a difficult task to choose only two residents to serve as future chief residents.
The Chiefs epitomize our core values of exceptional patient care, teaching, mentorship and service, with the ultimate goal of providing the most enriching training environment available to the 21 Adult Neurology residents and 2 Pediatric Neurology residents.
Please join me in congratulating Erin and Brent and welcoming them into the residency program leadership!"
Michelle Kaku, M.D.
Program Director
---

Meet the 2020-2021 Chief Residents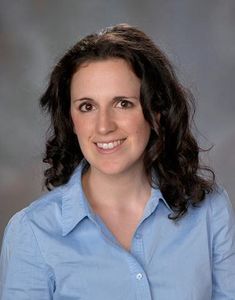 Erin Barnes, MD completed her medical training at Lewis Katz School of Medicine at Temple University. She has demonstrated incredible leadership skills, often taking the role of unofficial mentor to her junior residents. She enjoys teaching and is currently in the resident educator track. She is an active member of Women in Neurology, has taken a lead within the wellness committee, is always findings ways to improve the residency, and has made impactful changes on our recruitment process.  She is currently applying for a fellowship in neurocritical care.
Brent Silver, MD completed his medical training at Boston University School of Medicine. He is currently a member of the Gold Humanism Society. Brent has taken an active role in the educational curriculum development for the residency and is also in the resident educator track. He is often the first to volunteer for tasks, initiatives and projects to improve the lives of his co-residents and always has a positive and infectious outlook. He has recently been accepted at UCLA for neuromuscular fellowship.