Ann McKee Receives Service to America Medal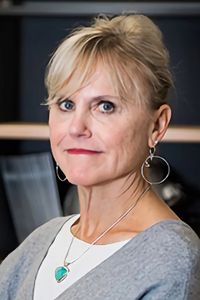 Ann McKee, MD, Chief of Neuropathology for VA Boston Healthcare System and Director of the BU CTE Center, has been named a 2019 Service to America Medalist and received the Paul A. Volcker Career Achievement Medal from the Partnership for Public Service.
Named after the Partnership for Public Service's late founder who was inspired by President John F. Kennedy's call to serve in 1963, the Samuel J. Heyman Service to America Medals recognize dedicated civil servants who have made important contributions to the health, safety and prosperity of our country. Since its inception in 2002, the program has honored more than 500 outstanding federal employees who have made a difference and improved the lives of Americans and others around the world.
Click here to read more.