Dr Anna Cervantes-Arslanian named Clinical Vice Chair of Neurology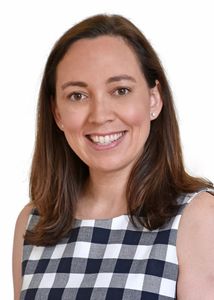 Anna M. Cervantes-Arslanian, MD has been named Clinical Vice Chair of the Department of Neurology. She currently serves as Director of Neurocritical Care service at BUMC.
"It is with great pleasure and pride that I announce that Dr. Anna Cervantes has been appointed Clinical Vice Chair of our Department of Neurology" said David M. Greer, MD Chair of Neurology at BMC and BUSM. "She has shown amazing leadership skills, not only with the neurointensive care unit and the comprehensive stroke center, but also in her teaching of the residents, her ability to work with others, and her great intelligence and insight."
Dr Cervantes is the recipient of the BUMG Clinical Excellence Award for 2019.  This award annually honors members who have made exceptional contributions to our clinical mission and who have exemplified our core values through outstanding clinical work. She also received "Attending of the Year Award" for 2018-2019 in recognition of her outstanding dedication to resident teaching.
A graduate of the Tufts University School of Medicine, Dr Cervantes completed her residency at BUMC, she was also Chief Resident and continued on to complete a fellowship in Vascular Neurology and a fellowship in Neurocritical Care.