2009 Conference Speakers
David W. Baker, MD, MPH – Keynote Monday October 19th
David W. Baker is a Professor of Medicine, FSM chief of General Internal Medicine and associate director of FSM's Institute for Healthcare Studies and the director of the REACH Practice Based Research Network. Dr. Baker is a nationally recognized clinical investigator in health services research including studies of health care access, racial/ethnic disparities, health communication, health literacy, and quality of care for chronic diseases.  He is experienced in community-based research, e.g., leading the Literacy and Health of Medicare Managed Care Enrollees, which interviewed more than 3000 patients in their homes and tracked mortality. Since joining NU in 2001, he has led efforts to use Electronic Health Record (EHR) data systems for recruitment into clinical studies and for quality measurement/improvement. This work has been conducted in both the Northwestern Medical Faculty Foundation (NMFF) General Internal Medicine (GIM) clinic and in community-based medical practices. With the Center for Outcomes Research and Evaluation at ENH, he has established electronic quality measurement systems, partnering with the American Medical Association and the Center for Medicare and Medicaid Services. He was the first in the US to analyze the validity of these measures. He leads a diabetes quality improvement project being done in federally qualified health centers (FQHCs) in Chicago.  He also collaborates with community practices on a NIA-funded study of racial/ethnic differences in health status measures, which has recruited greater than 400 patients, relying heavily on EHR data to identify eligible patients.
Anne C. Beal, M.D., M.P.H. – Keynote Tuesday October 20th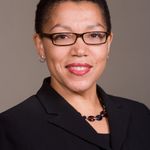 Anne C. Beal, M.D., M.P.H, is dedicated to improving health care in the US, particularly for vulnerable patient groups. Her career is devoted to providing access to high quality health care and has included delivering healthcare services, teaching, research, public health, and philanthropy. Dr. Beal is President of the Aetna Foundation, the independent charitable and philanthropic arm of Aetna Inc. The Foundation helps build healthy communities by promoting volunteerism, forming partnerships and funding initiatives that improve the health and quality of life across the US.
Dr. Beal's research interests include social influences on preventive health behaviors for minorities, racial disparities in health care, and quality of care for child health. While at Harvard, she was the principal investigator of research projects supported by the NIH, AHRQ, the Commonwealth Fund, and other private foundations. She serves on several regional and national advisory boards including the IOM Committee on Future Directions for the National Healthcare Quality and Disparities Reports, the New York State Public Health Council, serves as Chair for the New York State Minority health Council, was co-chair of the Healthcare Disparities Technical Advisory Panel for the National Quality Forum (NQF) Ambulatory Care Measures' Project, and was elected to the Board of AcademyHealth, professional society for health services researchers and health policy analysts.
In addition to publishing in the peer-reviewed medical literature, Dr. Beal is also the author of The Black Parenting Book: Caring for Our Children in the First Five Years. Dr. Beal has been a pediatric commentator and medical correspondent for Essence Magazine, The American Baby Show, ABC News, and NBC News. Dr. Beal holds a B.A. from Brown University, an M.D. from Cornell University Medical College, and an M.P.H. from Columbia University.  She completed her internship, residency, and NRSA fellowship at Albert Einstein College of Medicine/Montefiore Medical Center in the Bronx.
Dr. Timothy Bickmore:  Panel C – Speaker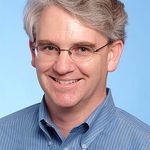 Dr. Timothy Bickmore is an Assistant Professor in the College of Computer and Information Science at Northeastern University. The focus of his research is on the development and evaluation of computer agents that emulate face-to-face interactions between health providers and patients for use in health education and long-term health behavior change interventions, with a particular focus on the emotional and relational aspects of these interactions. Prior to Northeastern, he spent two years as an Assistant Professor of Medicine at the Boston University School of Medicine. Dr. Bickmore received his Ph.D. from MIT, where he completed his dissertation work in the Media Lab studying emotional interactions between people and animated computer characters.
Terry C. Davis, Ph.D : Panel A – Moderator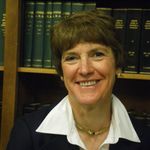 A pioneer in the field of health literacy, Terry C. Davis, Ph.D., is Professor of Medicine and Pediatrics at Louisiana State University Health Sciences Center in Shreveport, LA (LSUHSC-S), where she also heads the Behavioral Science Unit of the Feist-Weiller Cancer Center. For the past 20 years, she has led an interdisciplinary team investigating the impact of patient literacy on health and healthcare. Seminal achievements include development of the Rapid Estimate of Adult Literacy in Medicine (REALM), the most widely used literacy test in health care settings, and production of video tapes that have personalized the problem of low health literacy.   
Dr. Davis chaired Louisiana's statewide Health Literacy Task Force, the first legislatively mandated health literacy group in the nation. She received the Louisiana Public Health Association's Founders Award for Significant Achievement in Public Health Research. She has served on the master faculty of the AMA's Train-the-Trainer Health Literacy Curriculum, is a member of the Healthy People 2010 Health Literacy/Health Communication Section, and the FDA's Drug Safety and Risk Management Advisory Committee.
              Dr. Davis has published more than one hundred articles and book chapters related to health literacy, health communication, and preventive medicine. As director of the Doctor/Patient Communication course at LSUHSC and as a frequent speaker at national conferences, she has integrated her research findings into practical lessons for providers and health care administrators and policy makers. She is currently working with Dr. Mike Wolf at Northwestern, Dr. Ruth Parker at Emory and Dr. Will Shrank at Harvard on an AHRQ funded study to improve patient understanding and use of prescription medication labels.
Julie A. Gazmararian, PhD : Panel D – Speaker
Associate Professor, Epidemiology
B.B.A., University of Michigan, 1983
M.P.H., University of South Carolina, 1985
Ph.D., University of Michigan, 1992
Research interests: health literacy, material and child health, health outcomes, social epidemiology.
Elizabeth Hahn :  Panel A- Speaker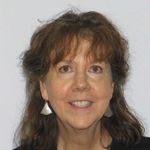 Elizabeth Hahn is a medical sociologist whose research primarily involves patient-reported outcomes (PRO) in chronic illnesses, with a focus on underserved populations and health disparities. She received funding from AHRQ, NCI, ACS and NHLBI to develop a bilingual, multimedia Talking Touchscreen (Pantalla Parlanchina) that allows patients with varying literacy levels and computer skills to self-administer PRO questionnaires and to access patient education information. It has also been adapted for self-administration of a new health literacy measure. Elizabeth is Associate Professor of Medical Social Sciences, Feinberg School of Medicine, Northwestern University, and Director of the Outcomes Measurement and Survey Core, Robert H. Lurie Comprehensive Cancer Center of Northwestern University.
Dr. Kathleen Mazor – Panel B – Speaker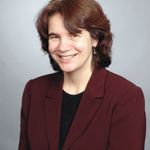 Dr. Mazor is a psychometrician and health services researcher with a particular interest in doctor-patient communication. She is an Associate Professor of Medicine at the University of Massachusetts Medical School, and Senior Research Associate at the Meyers Primary Care Institute. Dr. Mazor has extensive experience in developing and validating instruments to measure knowledge, attitudes and beliefs in patients and providers.  Her current research interests are in the areas of health literacy, disclosure of medical errors, communication during cancer care and medication adherence.  A unifying principle which underlies much of her research is a focus on the patient's perspective.   She is currently leading a multi-site study within the HMORN Cancer Research Network, funded by NCI, which focuses on assessment of comprehension of spoken information related to cancer prevention and screening, and the relationship between comprehension and health behaviors.
Dr. Debra Roter : Panel B – Speaker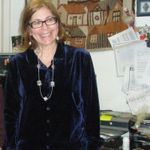 Dr. Debra Roter is Professor of Health, Behavior and Society at the Johns Hopkins Bloomberg School of Public Health and holds appointments of Professor in the Schools of Medicine and Nursing and with the Kimmel Comprehensive Cancer Center. 
             Dr. Roter's primary research focus is in the study of patient-health care provider communication.  She is the author of the Roter Interaction Analysis System (RIAS), a method of process analysis applied to medical exchange widely used by researchers and educators nationally and internationally.  Her studies include basic social psychology research regarding social and psychological determinants and consequences of interpersonal influence within medical encounters, patient and provider interventions to improve health care quality, and communication and educational applications to enhance patient and provider communication skills. 
            Dr. Roter has authored over 200 articles and book chapters and three books related to the subject of patient-health care provider communication. She is recognized by the Web of Science as among highly cited authors in the social sciences.
            Dr. Roter is currently Principal Investigator of an NICHD funded study to assess oral literacy burden of medical communication and to develop an ameliorative patient activation intervention for pregnant women with poor literacy skills.
Don Rubin : Panel B – Speaker
 Don Rubin, is Emeritus Professor of Speech Communication, of  Language & Literacy Education, and of Linguistics at the University of Georgia. He is also senior researcher at that institution's Center for Health and Risk Communication. He directs public health workforce development initiatives at its CDC-funded Center for Excellence in Health Marketing and Communication.  He is co-PI on a NIA grant, "Meals on Wheels Volunteers as Health Literacy Coaches." Much of Rubin's work has focused on assessment, training, and analysis of oral communication, including listenability.  He is former editor of the National Communication Association journal Communication Education.  He is currently developing a Measure of Interactive Health Literacy.  Rubin volunteers as a family literacy tutor for refugees resettled to Atlanta.
Dr. Rima Rudd: Panel D – Moderator  
            Dr. Rima Rudd is Senior Lecturer on Society, Human Development, and Health at the Harvard School of Public Health. Her work centers on health communication and the design and evaluation of public health programs. She teaches courses on innovative strategies in health education, program planning and evaluation, and health literacy.
Dr. Rudd is widely recognized as a leader in health literacy – helping to shape both the research and practice agenda in the US, Canada, and Europe. Dr. Rudd works closely with the adult education, public health oral health and medical sectors. Her current research looks at literacy-related disparities and literacy-related barriers to health programs, services, and care.
Dr. Russell Rothman – Panel A Speaker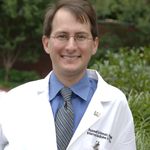 Dr. Rothman received his bachelor's degree in Zoology and Political Science from Duke University in 1992. He received his MD from Duke in 1996. During this time he also completed a master's in Public Policy (M.P.P) at the Sanford Institute of Public Policy at Duke. After this, Dr. Rothman remained at Duke where he completed a combined Internal Medicine and Pediatrics residency in 2000. From 2000 to 2002, he served as a Robert Wood Johnson Clinical Scholar at the University of North Carolina in Chapel Hill. In 2002, he joined the faculty at Vanderbilt as an Assistant Professor in Internal Medicine and Pediatrics. Dr. Rothman's current research focuses on improving care for adult and pediatric patients with diabetes, obesity and other chronic diseases. He has been funded by the NIH, American Diabetes Association, the Pfizer Clear Health Communication Initiative, and other sources to examine the role of literacy and numeracy in patients with diabetes. He is currently the Principal Investigator on a multisite study addressing literacy and health communication in obesity prevention.  He has also served as a reviewer on the NIH Special Emphasis Panel on Health Literacy and the Pfizer Health Literacy Fellowship Awards. Dr. Rothman has been a Pfizer Visiting Professor in Health Literacy at the University of Pittsburgh and the University of Alabama at Birmingham. Dr. Rothman currently serves as the Director of the Vanderbilt Program on Effective Health Communication, Chief of the Vanderbilt Med/Peds Section, and the Deputy Director of the Prevention and Control Division of the Vanderbilt Diabetes Research and Training Center.
Dean Schillinger, M.D : Panel C – Speaker
Dean Schillinger is an Associate Professor of Medicine at UCSF. Dr. Schillinger has focused his research on healthcare for vulnerable populations, including the impact of managed care, improving systems of care for publicly-insured and uninsured patients, and health communication. He has carried out a number of studies exploring the impact of limited health literacy on the care of patients with diabetes and heart disease, and was honored with the 2003 Institute for Healthcare Advancement Research Award for this work. He was awarded grants from the California Endowment, the Commonwealth Fund, and the California Health Care Foundation to develop and evaluate disease management programs tailored to the literacy and language needs of diabetes patients at SFGH and is a co-investigator for the National Association of Public Health and Hospital Institute's Diabetes Quality Improvement Consortium. Currently an Open Society Institute Advocacy Fellow working with California Literacy, Inc., helping people gain literacy skills, to advance the California Health Literacy Initiative.
Joanne G. Schwartzberg, MD : Oral A – Moderator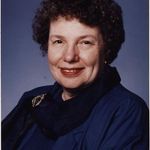 Dr. Schwartzberg is Director of Aging and Community Health at the American Medical Association.. She received her B.A. from Harvard and M.D. from Northwestern and is a Clinical Assistant Professor of Preventive Medicine and Community Health at the University of Illinois at Chicago College of Medicine.  Dr. Schwartzberg is a past-president of the Institute of Medicine of Chicago, the Illinois Geriatrics Society, and the American Academy of Home Care Physicians.
             In 1988 she received the Physician of the Year Award from the National Association for Home Care.  In 1992 she received the Physician of the Year Award from the American Academy of Home Care Physicians.  In 1995 she served as co-chair of the Illinois Delegation to the White House Conference on Aging, Caucus on Health and Social Services. She served on the Advisory Committee of the 2005 White House Conference on Aging. She is a member of the Safe Medication Use Expert Committee for the United States Pharmacopeia (USP). She currently directs  AMA projects on Older Driver Safety, Medical Management of the Home Care Patient, Health Literacy and Safe Communication. 
             She has been working in the field of health literacy and clinician/patient clear communication since 1997.  She organized the AMA ad hoc committee of experts that developed the Council on Scientific Affairs Report on Health Literacy, organized the physician awareness campaigns based on the Health Literacy Introductory Kit and later developed the Health Literacy: Help Your Patients Understand self-study educational program. She has led the AMA Foundation's Training of Trainers program for the last 4 years, helped develop the 3 module curriculum, train teams of physicians from 29 state and medical specialty societies. The teams have presented over 300 educational programs reaching over 30,000 physicians and other health professionals.
Dr. Viswanath  – GAPS – Speaker
Dr. K. "Vish" Viswanath is an Associate Professor in the Department of Society, Human Development, and Health at the Harvard School of Public Health (HSPH).  He is also a faculty member in the Center for Community-Based Research (CCBR) at the Dana-Farber Cancer Institute (DFCI), and Director of the Health Communication Core of the Dana-Farber/Harvard Cancer Center (DF/HCC).  He also Chairs the Steering Committee for the Health Communication Concentration at HSPH. Dr. Viswanath received his doctoral degree in Mass Communication from the University of Minnesota.  The focus of Dr. Viswanath's research is in the role of communication in health with a particular focus on communication inequalities and health disparities. He has written more than 90 journal articles and book chapters concerning communication and health disparities, public health communication campaigns, e-health and digital divide and the delivery of health communication interventions to underserved populations.  He is the Co-Editor of three books: Mass Media, Social Control and Social Change (Iowa State University Press, 1999), Health Behavior and Health Education: Theory, Research & Practice (Jossey Bass, 2008), and The Role of Media in Promoting and Reducing Tobacco Use (National Cancer Institute, 2008).   He was also the Editor of the Social and Behavioral Research section of the 12-volume International Encyclopedia of Communication (Blackwell Publishing, 2008). His research, both in the United States and the developing world, is funded by the National Institutes of Health and Centers for Disease Control and Prevention among others. He has consulted for the National Institutes of Health, the Centers for Disease Control and the American Cancer Society. Prior to his arrival at Harvard, he was the associate director for behavioral research and a senior health communication scientist at the National Cancer Institute. In addition to his various professional activities, Dr. Viswanath serves as the Chair of the Board of Scientific Counselors for the National Center for Health Marketing at the Center for Disease Control and Prevention (CDC).  He was elected Fellow of the Midwest Association for Public Opinion Research (2006) and the Society for Behavioral Medicine (2008). He will receive the Mayhew Derryberry Award from the American Public Health Association (APHA) for his contribution to health communication research in November 2009. He has been elected to deliver the B. Aubrey Fisher Memorial Lecture at University of Utah in October 2009.
Michael S. Wolf, PhD MPH, MA : Panel C Speaker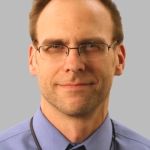 Michael S. Wolf is an Associate Professor of Medicine, Associate Division Chief of Research, and Director of the Center for Communication in Healthcare at the Feinberg School of Medicine at Northwestern University. Dr. Wolf is a behavioral scientist and health services researcher with primary interests in adult literacy and learning, cognitive factors, and the management of chronic disease. He was one of the first recipients of the Pfizer Health Literacy Initiative Scholar Award and has received numerous national awards for his work in the field of health literacy and medication safety.
Dr. Wolf has written 84 peer-reviewed publications, many of which address the problem of limited health literacy. He currently serves on advisory committees for the U.S. Food and Drug Administration, U.S. Pharmacopeia, the American Dental Association, and the Agency for Healthcare Research and Quality. He has repeatedly provided consultation to the Institute of Medicine, American College of Physicians Foundation, American Medical Association, American Pharmacists Association, and Centers for Disease Control on health literacy matters.
He is the principal investigator on grants from the National Institute on Aging, National Cancer Institute, Agency for Healthcare Research and Quality, Target Corporation, Foundation for Informed Decision Making, and the Missouri Foundation for Health. Dr. Wolf also led an Institute of Medicine white paper on health literacy and medication safety, and he is the principal investigator of a trial to test enhanced drug labeling and the use of visual aids to improve patient processing and understanding of medication instructions.
Matthew Wynia, MD, MPH, FACP : Panel D – Speaker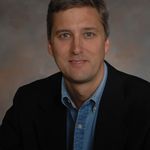 Dr. Wynia is an internist, a specialist in infectious diseases and Director of the Institute for Ethics at the American Medical Association.  Dr. Wynia oversees the Institute's Online Fellowship and Visiting Scholars Programs and a wide range of research projects, on topics including: physician professionalism; ethics and epidemics; market pressures in medicine; the roles of codes of ethics; medicine and the holocaust; inequities in health and health care; and how demographics and technology will change medical practice.  Dr. Wynia is the author of more than 125 published articles, book chapters and reports and a book on fairness in health care benefit design.  His work has been published in the New England Journal of Medicine, JAMA, Health Affairs and other leading medical and ethics journals.  He is contributing editor for bioethics and public health at the American Journal of Bioethics.  He has been a guest on ABC News Nightline, the BBC World Service, NPR, and other programs.  In addition to his work at the AMA, Dr. Wynia is a past president of the American Society for Bioethics and Humanities (ASBH), and has chaired the Ethics Forum of the American Public Health Association (APHA) and the Ethics Committee of the Society for General Internal Medicine (SGIM).  He cares for patients at the University of Chicago Hospital, where he is a Clinical Assistant Professor of Medicine in the Division of Infectious Diseases.