2014 Conference Speakers
Keynote Speakers
Monday, November 3 
Dean Schillinger, M.D. is UCSF Professor of Medicine in Residence and a primary care physician at San Francisco General Hospital (SFGH). He serves as Chief of the UCSF Division of General Internal Medicine at SFGH and directs the Health Communications Research Program in the UCSF Center for Vulnerable Populations. Dr. Schillinger served as Chief Medical Officer for the Diabetes Prevention and Control Program for California from 2008-13. He previously directed the ambulatory care clinics at SFGH. He has focused his research on health communication for vulnerable populations, carrying out a number of studies exploring the impact of limited health literacy on the care of patients with diabetes and heart disease. He has been awarded grants from NIH, AHRQ, CDC and private foundations to develop and evaluate care management programs tailored to the literacy and language needs of patients with chronic disease and has published over 150 peer-reviewed scientific articles in the field of health communication science. Dr. Schillinger contributed to the 2004 IOM Report on Health Literacy and authored a 2012 IOM Publication defining the attributes of Health Literate Healthcare Organizations. He was honored with the 2003 Institute for Healthcare Advancement Research Award, the 2008 Research Award in Safety and Quality from the National Patient Safety Foundation and the Bay Area Research Mentor of the Year Award in 2010. He co-created a youth-led diabetes prevention social media campaign called The Bigger Picture campaign, http://youthspeaks.org/thebiggerpicture/. In 2013 he received the APHA Everett M Rogers Award in recognition of his outstanding contributions to advancing the study and practice of public health communication.
Tuesday, November 4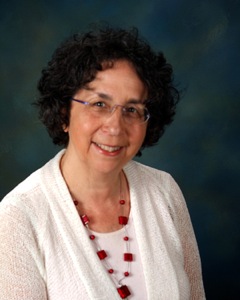 Judith Hibbard, Dr.PH is a Senior Researcher and Professor Emerita at the University of Oregon. She is currently a Visiting International Scholar at the Kings Fund in London. Over the last 30 years she has focused her research on consumer choices and behavior in health care. Dr. Hibbard is the lead author of the Patient Activation Measure (PAM).  The PAM measures an individual's knowledge and skill for self-management.  The measure is being used around the world by researchers and practitioners.  Dr. Hibbard advises many health care organizations, foundations, and initiatives. She has served on several advisory panels and commissions, including the National Advisory Counsel for AHRQ, the National Health Care Quality Forum, United Health Group Advisory Panel, and National Advisory Council for the Robert Wood Johnson Foundation's Aligning Forces for Quality Initiative.
She is the author of over 150 peer-reviewed publications.  Her recent work appears in issues of: Health Affairs, Medical Care, and Health Services Research. Dr. Hibbard holds a masters degree in Public Health from UCLA and her doctoral degree is from the School of Public Health at the University of California at Berkeley. She is recognized as an international expert on consumerism in health care and is frequently invited to speak at national and international health conferences.
Invited Panels & Speakers
Health Literacy Across the Lifespan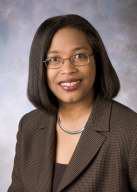 Deena Chisolm, PhD is an Associate Professor of Pediatrics and Public Health at The Ohio State University College of Medicine and a Principal Investigator in the Center for Innovation in Pediatric Practice in The Research Institute at Nationwide Children's Hospital.  Her research is focused on measuring and improving health and healthcare for adolescents with over 40 peer-reviewed papers on topics including health information technology, health disparities, health literacy, and behavioral health. She is currently the Principal Investigator on the National Institute of Minority Health and Health Disparities funded R01 grant entitled "Health Literacy-Disparities and transitions in teens with special health care needs." Her research is also funded by the National Institute on Drug Abuse, the Agency for Healthcare Research and Quality, and the Center Medicare and Medicaid Innovation. Dr. Chisolm is actively engaged in community health outreach and currently serves as Board Member for the Ohio Commission on Minority Health. Dr. Chisolm earned her B.S. in Biological Science Education from Miami University and her M.S. in Preventive Medicine and Doctorate in Public Health from The Ohio State University.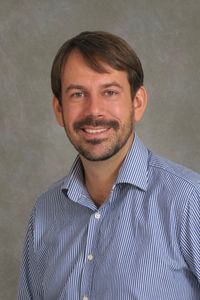 Sean Clouston, PhD is an Assistant Professor of Preventive Medicine and Core faculty in the Program in Public Health at Stony Brook University. His research focuses on the study of social inequalities in health over the life course. Dr. Clouston has published work in a broad range of scientific journals including Epidemiologic Reviews, International Journal of Epidemiology, Social Science & Medicine, Vaccine, Milbank Quarterly, and the American Journal of Public Health. During his studies at McGill University, he accepted a Canada/U.S. Fulbright scholarship to work with Bruce Link at the Mailman School of Public Health examining the emergence of social inequalities in colorectal cancer. Prior to his appointment at Stony Brook, he worked as a Canadian Institutes of Health Research post-doctoral research scientist with Profs. Hofer and Piccinnin at the University of Victoria in Canada and with Profs. Kuh and Richards at the Medical Research Council's Unit on Lifelong Health and Ageing in the United Kingdom to examine the role of national context in determining physical and cognitive capabilities across the lifecourse. Dr. Clouston received his B.A. in Mathematics & Sociology at the University of Victoria and his Ph.D. in Sociology at McGill University.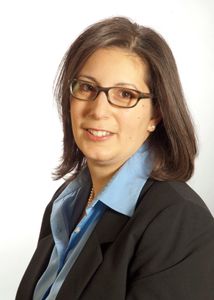 Jennifer Manganello, Ph.D., M.P.H., is an Associate Professor at the University at Albany School of Public Health. She is a health communication scholar who incorporates theories, concepts, and methods from the fields of public health and communication, among others. Her research focuses on health literacy as well as the effects of media on attitudes, behaviors, and policies that put young people (children, adolescents, young adults) at risk for negative health outcomes. She has applied a broad range of skills and methodologies (quantitative, qualitative, mixed methods) to conduct both primary data collection and secondary data analysis. She has published her work in journals such as the Journal of Health Communication, Archives of Pediatrics and Adolescent Medicine, and Public Health Nutrition. Before starting at UAlbany, Dr. Manganello was a Post-Doctoral Research Fellow at the Annenberg Public Policy Center, University of Pennsylvania, where she is currently a Distinguished Research Fellow. She earned her Ph.D. from the Department of Health Policy and Management at the Johns Hopkins Bloomberg School of Public Health.
Philip Massey, PhD, MPH, is an Assistant Professor in the Department of Community Health and Prevention at the Drexel University School of Public Health. His research draws from principles in public health and health communication and focuses on reducing health disparities and inciting healthful behaviors among youth and young adults through a health and media literacy lens, both domestically and globally. Dr. Massey has investigated ways to utilize information and communication technologies to develop health literacy skills associated with preventive health care services among low-income adolescent populations in the U.S., as well as examined participatory health messaging and health and media literacy among adolescent populations in West Africa.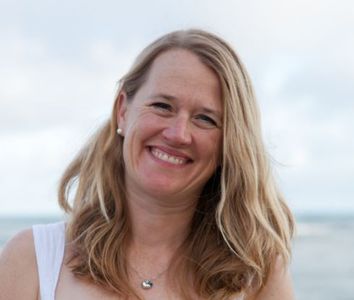 Tetine Sentell, PhD is an assistant professor in the Office of Public Health Studies at the University of Hawaii, Office of Public Health Studies where she is part of the Health Policy and Management specialization. Dr. Sentell received a Ph.D. in Health Services and Policy Analysis from the University of California, Berkeley and was an NIMH postdoctoral fellow at the University of California, San Francisco. Dr. Sentell has a long-standing interest in health literacy, particularly in the relationship between health literacy, limited English proficiency, and racial/ethnic health disparities. Dr. Sentell is currently the PI for a 5-year study funded by NIMHD under the Center for Native and Pacific Health Disparities Research concerning racial/ethnic differences in preventable hospitalizations and re-hospitalizations and for an AHRQ sponsored project considering maternal quality information for Asian Americans and Pacific Islanders, especially those with limited English proficiency and low health literacy. She recently completed an NCI funded project considering disparities in cancer screening among Asian Americans by health literacy and English proficiency.
Advancing the Impact of Health Literacy Research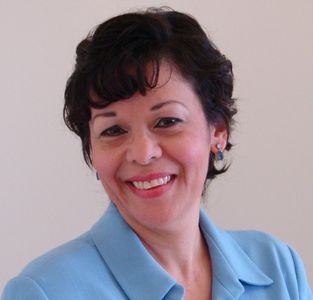 Amarilis Acevedo, PhD earned a doctoral degree in behavioral neurosciences at the University of California at Los Angeles (UCLA) in 1989. Later on, she completed a re-specialization program in clinical psychology at the University of Hawaii, a neuropsychology internship at the Boston VA Medical Center, and a post-doctoral fellowship in neuropsychology at the department of neurology of the University of Miami School of Medicine. Dr. Acevedo is a board-certified neuropsychologist with extensive experience in the development of linguistic and culturally appropriate measures for cognitive assessment of Spanish-speaking and English-Spanish bilingual adults and older adults. At present, she is an associate professor at the Center for Psychological Studies at Nova Southeastern University, Fort Lauderdale, FL, where she is a co-investigator on an NIH-funded grant whose primary goal is the development of a computer-administered, culturally- and linguistically-appropriate measure to assess health literacy in monolingual English- or Spanish-speaking adults, as well as those who are English-Spanish bilinguals. Cognitive and socio-demographic correlates of health literacy in these populations is under study as well.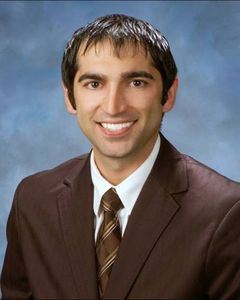 Joshua Caballero, Pharm.D, BCPP completed a BA in Psychology from the University of Florida and received his PharmD from the University of Tennessee Health Science Center. Afterwards, he completed a psychiatric residency at the University of Texas Health Science Center at San Antonio and a pharmacotherapy fellowship at The Ohio State University. He is currently an Associate Professor at Nova Southeastern University with practice sites at Jackson Memorial Hospital and Nova Southeastern University. Academically, Dr. Caballero is a preceptor for students in their advance pharmacy practice experiences and coordinates one of the Therapeutics sequences and the Pharmacy Residency elective course. Dr. Caballero primarily lectures on psychiatric and neurologic topics in various populations. He has been a past recipient of the yearly Golden Apple Award for Teaching Excellence (2008, 2012), in the College of Pharmacy. Dr. Caballero is board certified in psychiatric pharmacy and has worked extensively with underserved populations including establishing pharmacy outpatient clinical services. Dr. Caballero's research interests include health literacy and evaluating the impact of comorbid conditions (e.g., HIV, type 2 diabetes, depression) on cognition and medication adherence. He currently serves as the program director for a neurocognitive fellowship and senior editor for The Mental Health Clinician. He has published in the areas of cognitive function, and most recently authored an ADHD chapter in Pediatric Pharmacotherapy. Additionally, he is the primary editor for ASHP's book Get the Residency. He enjoys collaborating with other health professions and is currently the pharmacy representative for the Task Force for Interprofessional Education at the university.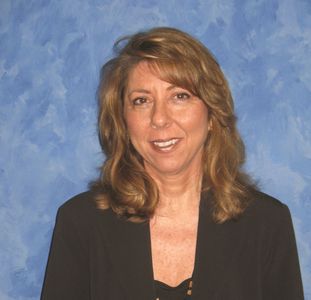 Robin Jacobs, PhD, MSW is Associate Professor of Psychiatry and Behavioral Medicine, Biomedical Informatics, and Public Health and Director of International Medicine at Nova Southeastern University. Virtually all her research and scholarship have involved interdisciplinary teams, integrated quantitative and qualitative methods, and focused on health disparities in minority and underrepresented populations nationally and internationally. Dr. Jacobs has a broad background in behavioral health research and eHealth interventions with specific training in HIV prevention and treatment, linguistic and cultural adaptation of health interventions, and quantitative and qualitative analysis. She has served as principal investigator on varied funded research projects to reduce health disparities and co-investigator and/or statistical analyst on federally-supported clinical trials. Her current research focuses on eHealth strategies to improve medication adherence in vulnerable populations, including racial and ethnic minorities and persons with low health literacy. She has published more than 40 peer-reviewed articles, delivered approximately 100 presentations, and authored two book chapters on evidence-based practice. In addition to coauthoring several papers on health literacy with Dr. Raymond Ownby and colleagues, Dr. Jacobs has recently published an article entitled "A Systematic Review of eHealth Interventions to Improve Health Literacy" in Health Informatics Journal.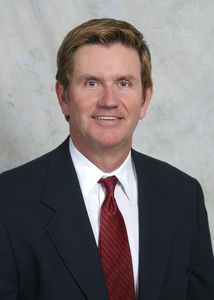 Raymond Ownby. MD is Professor and Chair of the Department of Psychiatry and Behavioral Medicine at Nova Southeastern University where he is also a Professor in the Public Health and Biomedical Informatics Programs. Dr. Ownby has a long-standing interest in patient-provider communication and computer applications in healthcare. Dr. Ownby was the principal investigator of the FLIGHT/VIDAS project (R01HL 096578) which developed and validated a new computer-administered measure of health literacy in English and Spanish that is now available for use.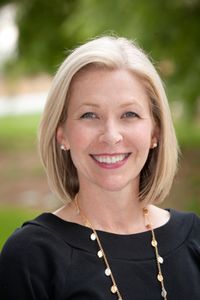 Drenna Waldrop-Valverde, PhD, Associate Professor of Nursing, is a licensed psychologist specializing in neuropsychology. She is the Director of the Center for Neurocognitive Studies, a P30 NINR Center of Excellence, in the Nell Hodgson Woodruff School of Nursing at Emory University. Her research focuses on the effects of health literacy and cognitive functioning on the continuum of care and disease self-management among persons living with HIV/AIDS.   Dr. Waldrop-Valverde's current study focuses on health literacy as a contributor to disparities in HIV clinical outcomes.
Oral Health Literacy: Research Themes and Directions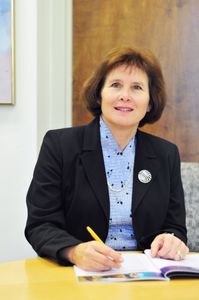 Kathryn Atchison, D.D.S., M.P.H. is a Professor in the UCLA School of Dentistry and School of Public Health and Vice Provost, New Collaborative Initiatives at the University of California, Los Angeles. Dr. Atchison has had substantial experience conducting and leading collaborative multidisciplinary, community-based behavioral and health services research. Dr. Atchison is currently the UCLA Principal Investigator (PI) for a National Institute for Dental and Craniofacial Research (NIDCR) multi-site study (with University of Maryland) to determine factors that link oral health literacy to oral health status and successful access to oral health treatment. She has a broad background in research dealing with disparities in health, underserved populations and related oral health issues. She examined the psychosocial implications of traumatic surgery; created one of the most commonly used quality of life measures used in dentistry (Geriatric/General Oral Health Assessment Index), determined the association of oral health literacy with knowledge, health values, patient characteristics and failed dental appointments.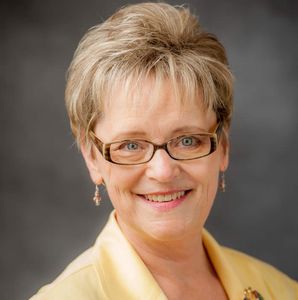 Bonnie Braun, PhD, served nearly 37 years with Cooperative Extension in academic and administrative positions at four land-grant universities and the USDA. She served as the first Director and Endowed Chair of the Horowitz Center for Health Literacy at the University of Maryland, School of Public Health. Currently, she is a University of Maryland Extension Consultant leading the award-winning Smart Choice Health Insurance© curriculum to teach consumers how to make health insurance purchase decisions that their financial and health needs. She is serving on the national Extension Committee on Policy's Health Task Force which just released Cooperative Extension's National Framework for Health and Wellness. Dr. Braun facilitates community-based research and outreach education to improve the health literacy of Maryland's population including consumers, professionals and public policy makers. Her grants include the USDA Rural Families Speak project and is part of a NIH-HIDCR funded research team studying oral health literacy. Dr. Braun is author of nearly 100 articles, including the recent Understanding health insurance literacy: A literature review and What Do Health Literacy and Cultural Competence Have in Common? Calling for a Collaborative Pedagogy.  She co-created a taught a Health Literacy graduate and undergraduate class.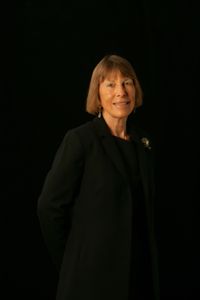 Alice M. Horowitz, PhD, A health educator, Dr. Horowitz formerly was a senior scientist, National Institute of Dental and Craniofacial Health (NIDCR), National Institutes of Health (NIH).  Dr. Horowitz has extensive work in dental caries prevention and early detection. She also has developed numerous surveys on the subject and is widely published. While at the National Institute of Dental and Craniofacial Research she organized the Consensus Development Conference, on Pit and Fissure Sealants and co-organized one on Dental Caries Diagnosis and Management.  Dr. Horowitz was instrumental in initiating the need to address health literacy in dentistry and was one of the authors of the first NIH Program Announcement addressing health literacy.  In addition she is a Co-Chair of the Education Sub-Committee of the Maryland Dental Action Coalition, a group commissioned by Maryland's Secretary of Health and Mental Hygiene, John Colmers following the tragic and untimely death of Deamonte Driver, a 12-year-old boy who died in 2007 because of an untreated dental infection. Dr. Horowitz was a primary architect of the Maryland State Oral Cancer Prevention and Early Detection coalition. She initiated both state and national research on what health care providers and the public know and do about oral cancer prevention and early detection. She served as the NIH lead for the Healthy People 2010 Oral Health Chapter and worked on Healthy People and Healthy People 2020. She also organized the NIDCR's workshop on oral health literacy and co-authored the resultant findings. She served on the recent Institute of Medicine's panel, Advancing Oral Health in America. She has published over 125 scientific papers and book chapters and is the recipient of numerous awards. Dr. Horowitz holds a PhD in health education from the University of Maryland, College Park.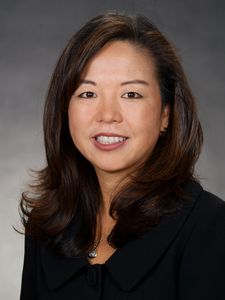 Jessica Y. Lee, DDS is the Demeritt Distinguished Professor at the University of North Carolina. She is on the faculty of both the Departments of Pediatric Dentistry in the School of Dentistry and Health Policy and Management in the Gillings School of Global Public Health at the University of North Carolina at Chapel Hill. She also serves as the Graduate Program Director of the Pediatric Dentistry Residency Program.  Dr Lee received her MPH and DDS degrees from Columbia University and her Certificate in Pediatric Dentistry and PhD in Health Policy and Management from the University of North Carolina at Chapel Hill where she was also a NIDCR National Research Service Award recipient and Post-doc fellow at the Cecil G. Sheps Center for Health Services Research.  She is board certified Pediatric Dentist and an active member of the medical staff at UNC Hospitals and practices in the Dental Faculty Practice in the School of Dentistry. She has authored over a 100 peer reviewed manuscripts, abstracts and book chapters. She serves on the editorial boards of the Journal of Dental Research, Journal of Public Health Dentistry and Dental Traumatology. She is involved in teaching, clinical practice and research and maintains several research grants.  Her primary research interests are in access to dental care, delivery systems and health services research. Dr Lee is the recipient of numerous teaching and research awards including the 2008 American Academy of Pediatric Dentistry Jerome Miller "For the Kids" Award. In 2010, she received the Presidential Early Career Award for Scientist and Engineers from President Barack Obama. In 2011, Dr Lee was named the 'Pediatric Dentist of the Year" by the American Academy of Pediatric Dentistry.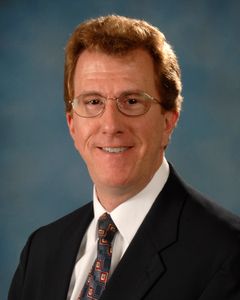 Mark D. Macek, DDS, DrPH is an Associate Professor of Dental Public Health at the University of Maryland School of Dentistry in Baltimore, Maryland.  He received his dental training from the University of Nebraska Medical Center and public health training from the University of Illinois at Chicago (MPH) and the University of Michigan (DrPH).  Dr. Macek also served as an Epidemic Intelligence Service Officer with the National Center for Health Statistics, CDC.  Dr. Macek has been a faculty member with the School of Dentistry for 16 years and he is currently a board certified specialist in dental public health. Bringing his expertise in oral health disparities and health services research to bear, Dr. Macek began studying the relationships between health literacy and oral health in 2006, focusing on the role that oral health conceptual knowledge plays in determining a dental patient's ability to make informed decisions about his or her health care.  He is currently the Co-Principal Investigator of a four-year, multi-site investigation of health literacy and oral health sponsored by the National Institute of Dental and Craniofacial Research, NIH.  The aims of the investigation are to describe the potential behavioral and decision-based pathways between health literacy and oral health in adult dental patients and identify promising communication-related interventions to improve oral health and reduce health disparities.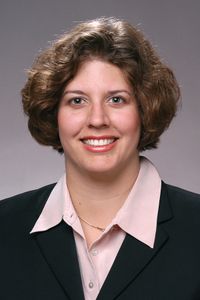 Michelle McQuistan, DDS is an Associate Professor in the Department of Preventive and Community Dentistry at the University of Iowa.  She received a BA from the University of Notre Dame, and she received DDS and MS (Dental Public Health) degrees from the University of Iowa College of Dentistry.  Dr. McQuistan is a Diplomate of the American Board of Dental Public Health.
Shared Decision Making: New Challenges for Health Literacy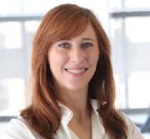 Geri Lynn Baumblatt, M.A., Editorial Director, Emmi Solutions. She has worked in education since 1993, as a teaching fellow at the University of Denver and instructor at the Rocky Mountain Talent Search. She quickly began working in online health content and interactive education at companies like DigitalMed, where she developed online CME for nurses. For the past 11 years she's works with a team of writers, decision scientists, behavior change experts, patients, and clinicians to create a large library of multimedia patient engagement, shared decision making, and behavior change programs that connect with patients, reduce anxiety, and help patients and families understand and engage in their care. Emmi programs have won numerous awards including Freddie Awards, the IHA Health Literacy Award, the Frank Netter Award, ClearMark Plain Language Awards, and the 4th Annual Leonard G. Doak Health Literacy Innovator Award. Geri hosts an annual Health Literacy Month blog series on Engaging the Patient and regularly participates in health literacy and shared decision making conferences and panels for organizations like AHRQ, The Institute for Healthcare Advancement, Stanford MedX, Health Literacy Missouri, the Health Sector Advisory Council and the Collaborative on Healthcare for Aging Populations and Advanced Illness at Duke, and the Association for Patient Experience, and the Center for Plain Language.

Nananda Col, MD, MPP, MPH, FACP, Founder, Shared Decision Making Resources. Dr. Col is a general internist and decision scientist whose primary interest is developing new approaches to help patients and health care providers make better decisions about treatment and prevention that reflect their personal circumstances, characteristics, goals, and preferences. Her work developing evidence-based, patient-centered shared decision making applications bridges the divide between decision sciences, risk communication, and medical informatics. With over 20 years experience as a primary care internist and NIH-funded health services researcher, she brings a unique perspective to the field. She serves on the Steering Committee for the International Patient Decision Aid Standards collaboration, the Cochrane Collaboration's Review of Patient Decision Aids, the FDA's Risk Communication Advisory Committee, an Advisory Panel for the Patient Centered Outcomes Research Institute (Communication and Dissemination Research), the American Society of Clinical Oncology Breast Cancer Risk Reduction Guideline Panel, the NIH State-of-the-Science Conference on the Role of Active Surveillance in the Management of Men with Localized Prostate Cancer, and the Institute of Medicine's Committee on Women's Health Research. Her scholarly work addresses a broad range of issues relevant to clinical decision making, shared decision making, and consumer health informatics including chapters in leading textbooks addressing the interpretation and use of clinical information, clinical decision making and cost effectiveness analysis, health communication to improve shared decision making, and new technologies in personalized decision support to enhance patient choice.
Randi Redmond Oster, MBA is an award winning writer, with excerpts of Questioning Protocol appearing in JAMA and national industry magazines. In her 18 years with GE, she used product development systems to identify and launch profitable products and businesses in equipment financing, aircraft manufacturing and personal finance. Innovation is in her DNA. She left GE in order to care for her elderly parents and her children, and start her own business in the health care industry. Her healthcare passion stems from her personal experience caring for her son's chronic disease – Crohn's. After spending a month advocating for her son in the hospital, Oster experienced first-hand the need for loved ones to understand the system prior to a crisis. She is a process expert who has led teams to design new sensors for aircraft engines as well as complex systems for the Stealth Fighter. She received her black belt in Six Sigma quality processes. Her process expertise has been recognized by the Department of Commerce. She participates as a Malcolm Baldrige Examiner focused on healthcare organizations to evaluate performance excellence. Just as processes are transferable between companies, Oster's mission is to empower loved ones with the skills and knowledge to navigate the changes in health care. Oster used her executive leadership and Six Sigma tools to advocate for her son. Today, he manages his Crohn's on a nutritional plan. He takes no medications. To reach this decision, Oster used a shared-decision making tool called Quantitative Functional Deployment — big words to describe a simple process to take the emotion out a decision and incorporate all the factors important to the patient. Oster's compassion as a mom plus her years of executive management has enabled her to develop a simple way to implement proven tools, so health care workers, patients and loved ones feel empowered. Oster believes this will ultimately help improve health care outcomes.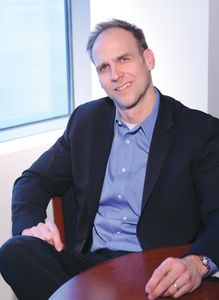 Michael S. Wolf, PhD MPH is a health services researcher and cognitive-behavioral scientist with expertise in health literacy, risk communication, medication safety and adherence. For the past 14 years, he has studied health literacy-related issues, spanning the extent and association of limited literacy with various health outcomes, its meaning and measurement, and the development and testing of practical and scalable interventions to improve health communication, behavior, and subsequent health outcomes. He has 160+ health literacy-related publications; more than 70 of these focus specifically on medication communication and behavior. To date, he has served on multiple national panels on health literacy, aging, medication safety, drug labeling, and chronic disease self-management, and now actively leads numerous federal and private-funded studies pertaining to literacy skills, medication understanding, and adherence with colleagues across the country, Europe and Australia. Of note, he helped write the California State Board of Pharmacy and New York City bills on patient-centered drug labeling, which included both literacy and language concerns. His work in patient safety has led to numerous national awards, including the National Patient Safety Foundation Health Literacy Award and a J. William Fulbright Distinguished Faculty Scholar Award to the United Kingdom. He is the Founder and Co-Director of the Health Literacy and Learning Program (HeLP); a collaboration between faculty within the Schools of Medicine and Education and Social Policy at Northwestern. As Associate Division Chief for Research in General Internal Medicine, he leads a large research agenda in health literacy, communication & behavior.
Research Findings from Successful Nursing Interventions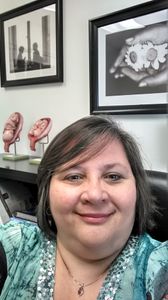 Marguerite DeBello RN MSN ACNS-BC, CNE, NP is an assistant professor of nursing at Eastern Michigan University and nurse manager at Another Way Pregnancy Center.   She volunteers for multiple community organizations that provide health education. Professor DeBello's interest in health literacy resulted from years of developing patient education materials and providing patient education for low literacy patients.   Professor DeBello's dissertation work is focused on identifying health literacy knowledge, application of health literacy strategies, and confidence among nursing students.  Professor DeBello is presently developing an instrument called the Health Literacy Knowledge, Application and Confidence Scale (HLKACS).   The instrument has shown initial validity and reliability and is further being tested and refined.  Presently, she is working on implementing teaching strategies to increase knowledge of health literacy issues and strategies among nursing students and other health professionals.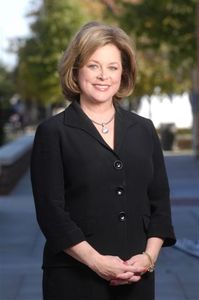 Joy P. Deupree, PhD, MSN is an Assistant Professor at UAB School of Nursing in Birmingham, Alabama where she teaches a campus-wide curriculum on the topic of health literacy and has conducted multiple research projects as PI for the study of health literacy.  She is nationally and internationally recognized for her work associated with nursing interventions and, and advocacy efforts to advance health literacy within the nursing profession. Dr.Deupree has served in leadership roles as a health literacy advocate for professional societies including the American Association of Nurse Practitioners, the Nurse Practitioner Alliance of Alabama and as founder and chair for the Alliance of International Nurses for Improved Health Literacy.  Dr. Deupree  has received local and state awards in recognition of her work and was recently chosen for the 2014 of Robert Woods Johnson Foundation Executive Nurse Fellows program for which she plans to continue her work related to advocacy for health literacy initiatives for nursing at the national, state and local levels.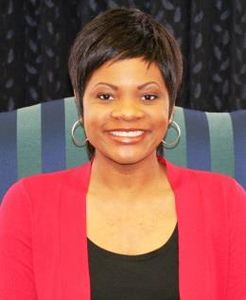 C. Ann Gakumo, PhD, RN, is an Assistant Professor in the School of Nursing at the University of Alabama at Birmingham (UAB) and an Associate Scientist in the UAB Center for AIDS Research and the UAB Minority Health and Health Disparities Research Center. Dr. Gakumo is interested in addressing poor health literacy and racial disparities in older adults with HIV. Her research focuses on peer support and technology-based interventions to promote health literacy and chronic medication adherence in older African Americans with HIV. She has been invited to provide feedback in national meetings on identifying strategies in teaching health literacy topics and linking patient-centered outcomes to medical education, an initiative funded by the U.S. Department of Health and Human Services Office of Minority Health and the National Institute on Minority Health and Health Disparities. She has also presented her research in regional and national venues.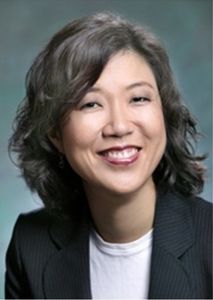 Hae-Ra Han, PhD, RN, FAAN, is Associate Professor and Co-Director of the Center for Cardiovascular and Chronic Care at The Johns Hopkins University School of Nursing, and has a joint appointment in the Johns Hopkins Urban Health Institute and the Hopkins Population Center. She has also served as Director of the PhD program at the School. As a recognized leader in community-based participatory research, Dr. Han has been conducting interdisciplinary research for many years to address health disparities in traditionally underserved ethnic minorities-particularly those with limited health literacy. Her expertise is in prevention and management of common chronic conditions, such as cancer, hypertension, and diabetes and in the effectiveness of community health worker interventions to promote health literacy and adherence to guidelines to improve health outcomes and reduce health disparities. She has published nearly 80 articles in national and international scientific journals, addressing community-based intervention methodologies and cross-cultural instrumentation, with an overarching goal of directing the healthcare community toward sustainable health promotions based on strong community partnerships. Dr. Han has received multiple awards from the American Public Health Association, the Southern Nursing Research Society, and the National Coalition of Ethnic Minority Nurse Associations for her scientific contributions, and acclaim for outstanding community service from both the League of Korean Americans-Maryland and U.S. Senator Barbara Mikulski (D-MD).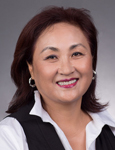 Miyong Kim RN, PhD. FAAN, is a translational researcher who has built a strong program of research that has focused on community-based participatory research (CBPR) as means of reducing cardiovascular health related health disparities among traditionally undeserved ethnic minority populations. Dr. Kim's research program examines the effectiveness of self-care strategies for improving health outcomes and overcoming racial, ethnic and social disparities in healthcare.  Using an immigrant community as a community laboratory to build sound translational science, her recent work has been focused on multimodal behavioral intervention incorporated enhancing health literacy skills for Korean Americans with chronic illnesses. She has conducted several descriptive studies to explore and better define barriers and facilitators to equitable care for this racial and ethnic minority population. She also has led six intervention trials to test various self-care strategies to improve cardiovascular health outcomes, (R15) funded by the National Institute of Nursing Research, (twoR01s) funded by the Agency for Healthcare Research and Quality (AHRQ) and  Heart, Lung, and Blood Institute (NHLBI), ( R34, R18) funded by National institute of Digestive, Diabetic and Kidney disease ( NIDDK). Some of her cardiovascular intervention protocol is being implemented in other countries including China and South Korea. Dr. Kim's other research expertise includes research methods of cross-cultural research, instrumentation, comparative epidemiology and program evaluation. Dr. Kim and her colleagues have developed several disease specific health literacy scales that can be used as evaluation tolls for heath literacy focused interventions. Dr. Kim's research links community building strategies and health outcomes for individuals from underserved communities; her work continues to inform the researchers and clinicians to find community based evidence materials that deliver high quality, equitable care to increasingly diverse patient populations. Moreover, the local and global impact of her research and scholarship has changed not only the thinking, but also the research methods, among those now working in the field of cardiovascular prevention science in vulnerable populations.
Special Interest Groups
Special Interest Group: Nursing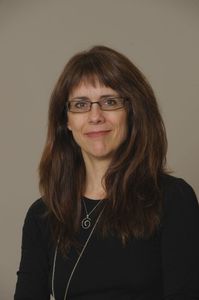 Rebecca R. Henry, PhD received her Ph.D. in anthropology from the University of North Carolina at Chapel Hill and a Bachelors of Science in Nursing from the University of Minnesota.  Prior to coming to NIH she designed and oversaw a diverse portfolio of international qualitative/quantitative research for the Demographic and Health Research group.  She has direct experience as a clinician in various areas of medicine; has conducted local, in-depth research and problem solving among minority and immigrant groups in the United States; and, has worked with researchers and physicians from around the world on major health initiatives including evaluation strategies to measure the impact of the President's Emergency Plan for HIV/AIDS relief (HIV/AIDS Service Provision Assessment);. Author of many articles and reports, her interests include health provider practice; client-provider interaction; social construction of the body, experience and illness; gender analysis; Southeast Asia, immigrants, refugees and transnational communities.
Cathy Meade, PhD, RN, FAAN. Cathy D. Meade's research and education interests center finding ways to impact health disparities, producing appropriate cancer communications, creating sustained community-based education and outreach initiatives for medically underserved populations, and developing cancer training programs to increase the number of underrepresented scientists. As background, she was one of first investigators to conduct studies in the area of patient understanding identifying the mismatch between patient's reading levels and the reading level of health information. Practical aspects of this work have been published widely to help health professionals develop easy-to-understand educational tools and novel interventions. Dr. Meade has served on a number of NCI work groups on Cancer and Literacy and Informed Consent in Cancer Clinical Trials for increasing awareness of the impact of literacy in healthcare. She was a member of the Institute of Medicine's Health Literacy Committee, which produced the 2004 report titledHealth Literacy: A Prescription to End Confusion. Dr. Meade provides leadership for numerous funded education and training initiatives that address cancer, culture and literacy including mashaling the widely-recognized national biennial Cancer, Culture and Literacy conferences. She also leads Project LINK (Leaders In NewKnowledge), an NCI funded research year-round training program for underrepresented high school and undergraduate students. Several funded projects exemplify her community-based work that take into account culture, language and literacy for impacting health disparities. She is Co-PI of the Tampa Bay Community Center Network (TB-CCN) which addresses critical access, prevention and control issues among medically underserved, low-literacy and low-income populations. Other areas of interest relate to exploring community members' perceptions about the topic of biobanking; establishing an infrastructure for a regional network to examine scientific aspects related to biospecimen collection and biobanking systems; creating patient navigation models for outreach, examining Recently completed studies include Project REACH (Relevant Education And Communications for Hispanics-that involved creation of a Spanish-language instrument for assessing cancer information needs among Puerto Ricans; and a Kimen-funded project, which entailed the transcreation of a Spanish language self-administered stress management toolkit for patients undergoing chemotherapy (Cómo tratar el estrés durante la quimioterapia).
Special Interest Group: Pediatrics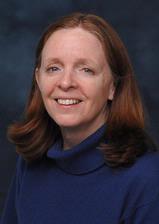 Barbara Bayldon, MD is currently Head of the Section of Primary Care at Lurie Children's Hospital, Northwestern University.  She is medical director of an academic community health center, is active in education and advocacy at her institution, is President-elect of the Illinois Chapter of the AAP and is currently the co-chair of the APA Health Literacy SIG. Her areas of interest are health literacy and medical complexity.  She became involved in health literacy several years ago and served on the AAP Project Advisory Board on Health Literacy and helped develop the Plain Language guidebook and the Health Literacy Pedialink CME module. She has developed a volunteer health literacy program at the community health center she directs. She has done research in health literacy in the area of physician- family communication and caregiver medication safety medication.
Shalini Forbis MD, MPH is Associate Professor of Pediatrics at Wright State University Boonshoft School of Medicine and practices at Dayton Children's Medical Center.  She completed medical school, her Pediatric Residency training and chief residency in Toledo, OH at the Medical College of Ohio.  After this, she completed a General Academic Pediatric Research Fellowship and her Master's in Public Health in Clinical Investigation at University of Rochester, Rochester NY prior to joining the faculty at Wright State University.  Her main responsibilities currently include research, clinical patient care duties and medical education.  Her research interests encompass the topic of pediatric health disparities in underserved populations with specific interests in parental health literacy, health care communication and pediatric asthma. She is actively involved with the Academic Pediatric Association, specifically the Health Literacy Special Interest Group and the Ohio Asthma Coalition. She also participated on the American Academy of Pediatrics' Health Literacy Project Advisory Committee.
Special Interest Group: Pharmacy (New this year!!)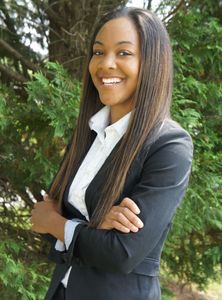 Marquita Bradshaw, Pharm.D., BCACP, is an Assistant Professor in the Department of Pharmacy Practice at South University School of Pharmacy. She has two years of residency training (Phoebe Putney Memorial Hospital/University of Georgia College of Pharmacy & University of Oklahoma College of Pharmacy) involving several different practice sites that included free-clinics for indigent populations and multi-clinic systems for a variety of patient populations. While at the University of Oklahoma, her interest in health literacy peaked after a discussion with Dr. Michael J. Miller, Associate Professor in the Department of Pharmacy: Clinical and Administrative Sciences. She received her Doctor of Pharmacy degree from Auburn University Harrison School of Pharmacy. Her current practice site is within the Dorn VA Medical Center where she is involved in Endocrinology Clinic which includes diabetes education and Endocrine-related disease state management. Her research has focused on medication safety and health literacy.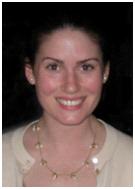 Stacy Cooper Bailey, PhD MPH is an Assistant Professor in the Division of Pharmaceutical Outcomes and Policy at the University of North Carolina at Chapel Hill Eshelman School of Pharmacy. She is also a Research Fellow at The Cecil G. Sheps Center for Health Services Research and serves as Core Director of the Literacy and Numeracy Core of UNC's Center for Diabetes and Translation Research to Reduce Disparities. Her research focuses on the definition and measurement of health literacy, its extent and associations with various health outcomes, and the testing of health literacy-informed strategies to help individuals promote, protect, and manage their health. Parallel to this, her work also addresses health inequalities, especially those experienced by immigrant groups and individuals with limited English proficiency. Dr. Bailey's research has spanned various contexts, including disease prevention, medication safety and adherence, and chronic disease management.