Students
Jaeyoon Paul Chung
B.E., Computer Engineering, Inha University, South Korea (2007)
M.S., Bioinformatics, Korea Institute of Science and Technology, South Korea (2010)
Ph.D graduate student Bionformatics, Boston University
Dr. Farrer's lab
Research Interests
Study about Alzheimer's Disease, and investigate genetic risk factors for AD using genetic association tests.
***
Daniel Lancour
Ph.D. Candidate, Bioinformatics, BUSM
B.S. Genetics, B.S. Computer Science, University of Wisconsin – Madison
Lindsay Farrer's Lab
– working on analyzing endophenotypes relating to Alzheimer's Disease. In particular, he is interested in investigating neuroimaging phenotypes and also biomarkers that may be concordant in other neurodegenerative diseases
***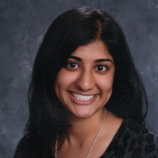 Dr. Lindsay Farrer's Lab, Biomedical Genetics
Ph.D. in Bioinformatics, Boston University, Boston, MA (2015- present)
M.S. in Bioinformatics, Boston University, Boston, MA (2014)
B.S. in Biopsychology, Tufts University, Medford, MA (2012)
Research Interests
Genetics and genomics of Alzheimer's Disease
***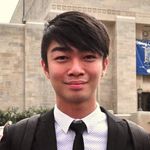 Chen Khuan Wong
B.S. Biotechnology, Indiana University Bloomington (2012)
Graduate Program in Genetics and Genomics, BUSM (2012-Present)
Dr. Sam Thiagalingam Lab
Research Interest
Dissecting the Smad4 Metastasis Suppressor Complex to Identify Novel Therapeutic Targets & Prognostic Markers in Colon Cancer
Despite early detection through routine screening with colonoscopy, colon cancer remains the second leading cause of cancer mortality in men and women combined in the United States, mostly attributed to metastasis.  Hence, it is essential to elucidate the molecular mechanisms underlying metastasis, identify novel druggable targets, and develop prognostic markers that can predict disease progression and stratify patients for therapy based on these markers.  In advanced colon cancer, there is frequent loss of heterozygosity (LOH) at chromosome 18q21; interestingly, SMAD4, a tumor suppressor that plays a central role in the canonical TGF-beta anti-growth signaling pathway, is localized to this region.  Previously, we have shown that SMAD4 can inhibit hypoxia-inducible factor 1 alpha (HIF1-alpha) to suppress various malignant phenotypes, whereas inactivation of SMAD4 in colon cancer enhances cell migration, increases the expression of VEGF, GLUT1, and MMP9, and promotes resistance to 5'-fluorouracil.  Based on this study, we hypothesized that SMAD4 interacts with transcription factors and cofactors to form a complex that negatively regulates metastasis.  We have generated Flag- and HA-tagged SMAD4 proteins and plan to identify co-immunoprecipitated proteins using mass spectrometry.  The functional roles of these proteins in regulating metastasis will be characterized in experimental models of cancer progression and their contribution to human colon cancer assessed through in silico analysis of gene expression profiles and examination of clinical specimens at different stages of disease progression.  We suggest that the genes corresponding to the proteins in this complex may be potentially useful in predicting disease progression, and the gene products may eventually serve as therapeutic targets to treat metastatic colon cancer.
Poster Presentations
Wong CK, Lambert AW, Ozturk S, Papageorgis P, Abdolmaleky HM, and Thiagalingam S. 2014. Dissecting the Smad4 metastasis suppressor complex to identify novel therapeutic targets and prognostic markers in colon cancer. The 20th Annual Henry I Russek Student Achievement Day, Boston University School of Medicine.
Wong CK, Lambert AW, Ozturk S, Papageorgis P, Abdolmaleky HM, and Thiagalingam S. 2013. Dissecting the Smad4 metastasis suppressor complex to identify novel therapeutic targets and prognostic markers in colon cancer. Genome Science Institute Fifth Annual Research Symposium, Boston University School of Medicine.
Publications
1. Ozturk S, Wong CK, Papageorgis P, Lambert AW, Abdolmaleky HM, Thiagalingam A, Cohen HT, and Thiagalingam S (2016) SDPR functions as a metastasis suppressor in breast cancer by promoting apoptosis. Proceedings of the National Academy of Sciences. 113(3): 638-43.
2. Lambert AW, Wong CK, Ozturk S, Papageorgis P, Raghunathan R, Alekseyev Y, Gower AC, Reinhard BM, Abdolmaleky HM, and Thiagalingam S (2016) Periostin regulates cytokine production to maintain breast cancer stem cells. Molecular Cancer Research. 14(1): 103-13.
3. Papageorgis P, Ozturk S, Lambert AW, Neophytou CM, Tzatsos A, Wong CK, Thiagalingam S, and Constantinou AI (2015) Targeting IL13RA2 activates STAT6-TP63 pathway to suppress breast cancer lung metastasis. Breast Cancer Research. 17(98).\
4. Li W, Kuzoff R, Wong CK, Tucker A, and Lynch M (2014) Characterization of newly gained introns in Daphnia populations. Genome Biology and Evolution. 6(9): 2218-34
5. Abdolmaleky HM, Nohesara S, Ghadirivasfi M, Lambert AW, Ozturk S, Wong CK, Shafa R, and Thiagalingam S (2013) DNA hypermethylation of serotonin transporter gene promoter in drug naïve patients with schizophrenia. Schizophrenia Research. 152(2-3): 373-80.
B.S. Pharmacy, Sichuan University, China
M.S. from Pharmacology and Experimental Therapeutics, Tufts University
Graduate Program in Biomedical Sciences (PiBS), BUSM
Genetics and Genomics department, BUSM (2016)
Research Interest
Jiayi Wu completed a summer research internship at University of California, Los Angeles (UCLA) in the department of Molecular and Medical Pharmacology under David Geffen School of Medicine. Her summer internship project was to find the small molecular regulators of aging using C. elegans as a model. For her undergraduate work back in China, she also got involved with a drug target delivery project, in which she studied the relationship between drug loading and the Zeta potential of drug delivering nanoparticles. She graduated with a  M.S degree from Pharmacology and Experimental Therapeutics at Tufts University, where she studied the association between Calpain-1, a cysteine protease and its influence on obesity using knockout mouse model. She also successfully discovered and confirmed a novel red blood cell binding partner from the proteins libraries from human liver as a side project.
She is interested in using bioinformatics tools to understand addiction. Her project involves in interpreting and translating the genetic inherited information from mouse addictive traits and human population. Jiayi will be starting her TTPAS training program focusing on addiction research this September (2016).
Publications
Abstract – Society for Neuroscience – 2016, San Diego, CA, USA
Bryant CD, Kirkpatrick SL, Goldberg LR, Yazdani N, Landaverde KI, Babbs RK, Wu J, Jenkins DF, Reed ER, Bolgioni A, Luttik KP, Kumar V, Johnson WE, Mulligan MK, Cottone P (2016). Cytoplasmic FMR1-interacting protein 2 (Cyfip2) is a major genetic factor underlying binge eating. Society for Neuroscience, San Diego, CA USA