Students
Ph.D. Candidate, Bioinformatics, BUSM
B.S. Genetics, B.S. Computer Science, University of Wisconsin – Madison
Lindsay Farrer's Lab
– working on analyzing endophenotypes relating to Alzheimer's Disease. In particular, he is interested in investigating neuroimaging phenotypes and also biomarkers that may be concordant in other neurodegenerative diseases

***
D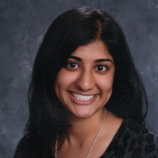 r. Lindsay Farrer's Lab, Biomedical Genetics
Ph.D. in Bioinformatics, Boston University, Boston, MA (2015- present)
M.S. in Bioinformatics, Boston University, Boston, MA (2014)
B.S. in Biopsychology, Tufts University, Medford, MA (2012)
Research Interests
Genetics and genomics of Alzheimer's Disease
***
PhD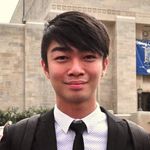 Candidate in Genetics and Genomics, Boston University School of Medicine
B.S. Biotechnology, Indiana University Bloomington (2012)
https://www.linkedin.com/in/chen-khuan-wong-52784740/
Research Interest
Dissecting the SMAD4 metastasis suppressor complex to identify novel prognostic biomarkers and therapeutic targets in colon cancer
Identification of miRNA biomarkers for early diagnosis and therapy of triple-negative breast cancer
Nanoparticles directed to IL13RA2 for targeted therapy of basal-like breast cancer
Honors and Awards
2018
Student Achievement Award (First Prize) – 24th Annual Henry I. Russek Day, BUSM

2016 – 2018
Mentoring and Training in Cancer Health Disparities (MATCH) Fellowship – Susan G. Komen Foundation

2017
Student Achievement Award (Second Prize) – 23rd Annual Henry I. Russek Day, BUSM

2016 – 2017
BUnano Cross-Disciplinary Fellowship

2016
Student Achievement Award (Third Prize) – 22nd Annual Henry I. Russek Day, BUSM

2015 – 2016
Cross-Disciplinary Training in Nanotechnology for Cancer Fellowship, Boston University

2012
Phi Beta Kappa
2010
Founders Scholar, Indiana University Bloomington
Service and Leadership
2017-2018
Creative Director –Minority and International Scientists Organization, BUSM
2014-2017
Student Representative-Biomedical Genetics Section, BUSM     
2017
Volunteer-BU CityLab Scholars
2013
Course Tutor "Structure and Function of the Genome" – Graduate Medical Sciences, BUSM
Publications
Ozturk S, Wong CK, Papageorgis P, Lambert AW, Abdolmaleky HM, Thiagalingam A, Cohen HT, and Thiagalingam S (2016) SDPR functions as a metastasis suppressor in breast cancer by promoting apoptosis. Proceedings of the National Academy of Sciences. 113: 638-43.
Lambert AW, Wong CK, Ozturk S, Papageorgis P, Raghunathan R, Alekseyev Y, Gower AC, Reinhard BM, Abdolmaleky HM, and Thiagalingam S (2016) Periostin regulates cytokine production to maintain breast cancer stem cells. Molecular Cancer Research. 14: 103-13.
Papageorgis P, Ozturk S, Lambert AW, Neophytou CM, Tzatsos A, Wong CK, Thiagalingam S, and Constantinou AI (2015) Targeting IL13RA2 activates STAT6-TP63 pathway to suppress breast cancer lung metastasis. Breast Cancer Research. 17.
Li W, Kuzoff R, Wong CK, Tucker A, and Lynch M (2014) Characterization of newly gained introns in Daphnia populations. Genome Biology and Evolution. 6: 2218-34
Abdolmaleky HM, Nohesara S, Ghadirivasfi M, Lambert AW, Ozturk S, Wong CK, Shafa R, and Thiagalingam S (2013) DNA hypermethylation of serotonin transporter gene promoter in drug naïve patients with schizophrenia. Schizophrenia Research. 152: 373-80.
***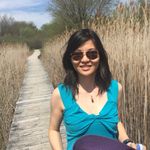 Jiayi Wu
https://jiayiwu.me/
Ph.D in Genetics and Genomics, Boston University School of Medicine (2015-present)
B.S. Pharmacology, Sichuan University, West China School of Pharmacy
M.S. in Pharmacology and Experimental Therapeutics, Tufts University School of Biomedical Sciences
Research Interest
Use machine learning methods to understand the potential environmental factors that could contribute to drug cessation, furthermore, I'm working on combining the human genetic data with featured environmental factors to evaluate drug cessation outcome. In the end, mouse model and RNA-seq analysis will be used to find the converging evidence between mouse and human.

She is interested in using bioinformatics tools to understand addiction. Her project involves in interpreting and translating the genetic inherited information from mouse addictive traits and human population. Jiayi finished her TTPAS training program focusing on addiction research in December 2016.
Publications
Stacey L. Kirkpatrick, Lisa R. Goldberg, Neema Yazdani, R. Keith Babbs, Jiayi Wu, Eric R. Reed, David F. Jenkins, Amanda Bolgioni, Kelsey I. Landaverde, Kimberly P. Luttik, Karen S. Mitchell, Vivek Kumar, W. Evan Johnson, Megan K. Mulligan, Pietro Cottone, Camron D. Bryant. Cytoplasmic FMR1-Interacting Protein 2 is a Major Genetic Factor Underlying Binge Eating. Biological Psychiatry, 2016; DOI: 10.1016/j.biopsych.2016.10.021
Jiayi Wu, Devanshi Patel, Jaeyoon Chung, Samantha Lent, Virginia Fisher, Achilleas Pitsillides, Lindsay Farrer, Xiaoling Zhang.(Submitted) An Efficient Analytic Approach in Genome-wide Identification of Methylation Quantitative Trait Loci Response to Fenofibrate Treatment. GAW20.