Affiliated Students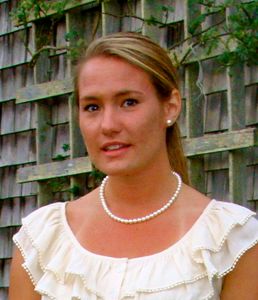 Emily Cokorinos
Emily Cokorinos is a senior studying pre-medicine, majoring in Philosophy-Neuroscience-Psychology, and minoring in Public Health at Washington University in St. Louis.  During her past three summers in the Bergethon lab, Emily has assisted with several projects. Most recently, Emily has been extending research done by Darshan Trivedi to  understand the biological origin and downstream physiology of the endovascular streaming potential (EVSP). Using surgical skills developed over her time in the lab, she  built an animal model in the Sprague-Dawley rat, allowing the in-vivo measurement of these potentials under a variety of physiological conditions. Emily also has served as a  surgical assistant for the neuromuscular NIRS animal model, and worked on a psychophysics EEG project investigating complex information processing thresholds. At  WashU, Emily heads the high school mentoring initiative, "Each One Teach One: College Bound", serves as an academic note taker for Disability Resources & Services, and  works as a research assistant in a Memory & Cognition Lab in the Psychology Department. Post-graduation, Emily intends to serve with Teach For America or a similar  program before perusing an MD and MPH.

Mitchell Wice
Mitchell Wice is a medical student at Boston University School of Medicine.
Mitchell came to Boston University School of Medicine as a graduate student in the Masters in Medical Science program in 2009. He work in the laboratories of Dr. Peter Bergethon and Dr. Ann Zumwalt in the Department of Anatomy and Neurobiology. He did his thesis on the topic of neurobiology and education with a focus on how a person progressives from a naive learner to an expert.
Before coming to Boston University he obtained his undergraduate degree in chemical engineering from Rose-Hulman Institute of Technology in May 2009 and worked at Washington University School of Medicine under Dr. Clay Semenkovich. His broad interest are in how humans study and learn. More specifically he is focus on how the brain interprets images and sounds and how the brain uses these stimuli in relation to learning. The overall goal of his research is to determine trends and patterns of how the brain learns to better enhance learning in the classroom.