Experimental Pathology Laboratory Service Core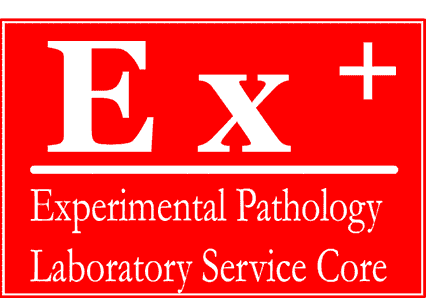 The Department of Pathology and Laboratory Medicine offers a fee-for-service Boston University Core.
Laboratory techniques and services that are offered include:
Techniques

Tissue processing-dissection services
Histopathology
Transmission Electron Microscopy
Digital Photomicroscopy (light and fluorescence)
Quantitative Image Analysis
Cytopathology
Laser capture microdissection

Services

Pathologist interpretation consult services
Project budget preparation
Inter and Intra departmental collaboration
Access to the Biospecimen Archive Research Core (BARC)
Please see the attached price list and submit your order form online.  We would be glad to prepare a quote upon request, prior to proceeding with your project.
If you have additional questions, email Teresa.Lima@bmc.org or call 617-414-5332.
Project Manager
Accounting Manager
Users who are having issues using the order form may have an out of date version of Acrobat Reader. Upgrading solves the problem. A free upgrade can be found here.