Major Topics of Training
Training is provided in three interrelated areas of research in Cardiovascular Biology:
Vascular Biology:  Vascular smooth muscle and endothelial function and implications for hypertension, atherosclerosis, and tissue regeneration, with emphasis on:
The role of mitochondrial function and oxidative stress in vascular function and atherosclerosis (Drs. Colucci, Hamburg, Costello and Walsh);
Lipid metabolism and biophysics and atherosclerosis (Drs. Hamilton, Gursky, Ruderman and Corkey);
The role of matrix proteins and connective tissues in vascular function (Drs. Layne, Morgan, Smith, Zhang and Wong);
Growth factors/signaling and angiogenesis in the vasculature (Drs. Kandror, Morgan, Ruderman, Stearns-Kurosawa, and Walsh);
Adrenergic and adenosine receptors and ion channels in vascular function and hypertension (Drs. Bolotina, Farber and Ravid);
Genetic and biochemical mapping of hypertension (Drs. Benjamin, Farrer, Farber, and Wainford);
Metabolic disease- and inflammation-related vascular disease (Drs. Corkey, Gokce, Hamilton, Kandror, Ravid and Ruderman);
Vascular/Cardiac tissue regeneration; inducible pluripotenet stem cells (iPS cells) (Drs. Kotton, Murphy, and Walsh).
Cardiac Biology:
Cardiac muscle function in hypertrophy and ischemia, using physiological, pharmacological and genetic/population approaches with immediate clinical implications (Drs. Benjamin, Colucci and Moore).
Thrombosis:
Biochemical and genetic mechanisms of platelet function and their role in thrombosis and atherosclerosis, and genetic mapping of thrombotic genes (Drs. Benjamin, Farrer, Murphy and Ravid).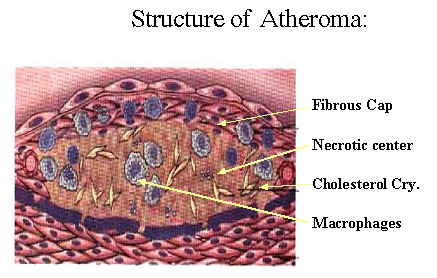 Experimental approaches available to trainees:
Molecular and Genetic approaches: This includes the use of transgenic/knock out mice and gene mapping, as well as molecular approaches involving areas such as transcriptional regulation, gene cloning and expression in cultured cells, ChipSeq, and microarray analyses of genes in the cardiovascular system, and population studies via the Framingham Heart Study (with a recent 500k-gene chip database of three generations of participants), hosted by BU (Drs. Benjamin, Farber, Farrer, Kotton, Morgan, Murphy, Smith, Ravid, Walsh, and Colucci).
Physiological models and histopathology: This involves models for ischemic reperfusion injury, myocardial infarction and hypertension.  Infracted cardiac tissue or diseased vessels are subjected to histopathology evaluation aided by the experienced Pathology lab at BUSM.  Opportunities for learning tissue processing, cryosectioning or other related approaches, and for data interpretation are available via this core and our experienced faculty (Drs. Colucci, Bolotina, Corkey, Farber, Hamburg, Morgan, Wainford, and Walsh).
Cellular and Biochemical approaches: This includes areas such as metabolism, protein structure-function, proteomics, metabolomics, enzyme kinetics, signaling, and cell cycle studies (Drs. Bolotina, Corkey, Costello, Gursky, Hamilton, Kandror, Layne, Moore, Morgan, Stearn-Kurosawa, Ravid and Ruderman).
Biomolecular engineering and Nanomedicine approaches: This involves areas such as development of extracellular matrices, or polymer-based drug delivery and application of Nanoparticles to the cardiovascular system (Drs. Morgan, Wong, and Zhang).