Ann Zumwalt
Associate Professor gross anatomy, clinical anatomy, education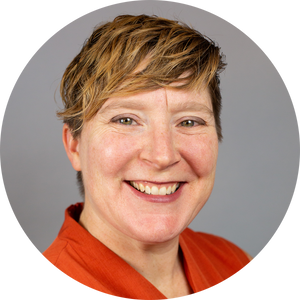 Title

Associate Professor

gross anatomy, clinical anatomy, education

Office

L-1006

Email

azumwalt@bu.edu

Phone

(617) 358-1991
Dr. Zumwalt joined the Department of Anatomy and Neurobiology in 2007. Her research interests focus on investigating changes in perception as individuals grow from naïve learners to experts. She is also interested in clinical anatomy projects that advance clinicians' understanding of anatomy in a way that improves medical procedures such as surgical approaches or radiation treatments.
Dr. Zumwalt is the Course Director for the Medical Gross Anatomy course and is the section leader for the Thorax-Abdomen-Pelvis and Head and Neck sections of that course. She also teaches advanced clinical anatomy topics, including anatomy refresher sessions for the Radiology and Obstetrics & Gynecology clerkships. She is Course Director of the department's Teaching in the Biomedical Sciences course and Anatomy Journal Club, and is the faculty advisor for the Anatomical Sciences Interest Group.
Dr. Zumwalt earned her doctorate in 2005 from the Center for Functional Anatomy and Evolution at the Johns Hopkins University School of Medicine. Her research there demonstrated that endurance exercise does not affect the surface morphology of skeletal muscle attachments. These findings challenge the rarely questioned assumption that analysis of these features can be used to provide insight into the activity patterns of extinct human and animal populations. Dr. Zumwalt subsequently joined the Animal Locomotion Laboratory in the Department of Biological Anthropology and Anatomy at Duke University. There she investigated the effects of hypermuscularity on locomotor patterns and bone morphology in rodents. She also collaborated on various research and educational projects with clinicians in radiation oncology, obstetrics and gynecology and neurology.
Some of Dr. Zumwalt's BUSM service efforts include acting as chairman of the John McCahan Medical Campus Education Day committee and as a School of Medicine representative to the University Faculty Council. On a national level, she is actively involved in the American Association of Anatomists, having served on the AAA's Advisory Committee of Young Anatomists and Board of Directors.
BU Today article about the Boston University Anatomical Gifts Program that describes some of Dr. Zumwalt's work: "Gifts from the Dead"