Marlene Oscar-Berman
Professor brain and behavioral dysfunction in chronic Alcohol Use Disorder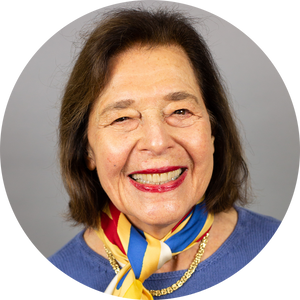 Title

Professor

brain and behavioral dysfunction in chronic Alcohol Use Disorder

Email

oscar@bu.edu

Phone

857-364-4005
Dr. Berman holds joint appointments in the Departments of Anatomy & Neurobiology, Neurology, and Psychiatry, and she directs the Laboratory of Neuropsychology at Boston University School of Medicine (BUSM) and the Boston Department of Veterans Affairs (VA) Healthcare System. Dr. Berman has a B.A. degree in Psychology from the University of Pennsylvania, a Master's degree in Psychology from Bryn Mawr College, and a Ph.D. degree in Psychology from the University of Connecticut. She was a postdoctoral fellow in Neuroscience at Harvard University, and has taught at Clark University, Tufts University School of Medicine, Suffolk University, and the University of Melbourne in Australia. Her permanent teaching and research home since 1970 has been BUSM.
Throughout her career as a researcher and educator, Dr. Berman has received grant funds from the VA and the National Institutes of Health to advance our understanding of brain mechanisms underlying the perceptual, emotional, and cognitive impairments associated with human brain damage.
Since 1987, Dr. Berman has been using neurobehavioral tests and neuroimaging measures to examine dysfunction related to chronic Alcohol Use Disorder (AUD). Currently, Dr. Berman's laboratory is examining the ways in which men and women differ with respect to AUD-related abnormalities in brain circuits that control emotion, motivation, and behavioral regulation. These differences can directly affect how people make economic, social, and health-related decisions, such as whether to continue to drink.
Dr. Berman's contributions have been recognized through honors and awards, including: a Senior Scientist and Mentorship Award from the National Institute on Alcohol Abuse and Alcoholism (NIAAA); the Massachusetts Neuropsychological Society's Lifetime Achievement award; a Fulbright Senior Scholar Award (Australia); the Henri Begleiter Excellence in Research Award from the Research Society on Alcoholism; and the Distinguished Career Award from the International Neuropsychological Society.