Margaret Bauman
Research Associate Professor pediatric neurology, clinical care, autism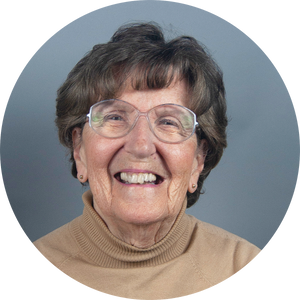 Title

Research Associate Professor

pediatric neurology, clinical care, autism

Office

R-1012, Houseman Research Building

Email

drb@bu.edu
Dr. Margaret Bauman is a Pediatric Neurologist at the Integrated Center for Child Development (ICCD) in Newton, Massachusetts and is an Associate Professor of Anatomy and Laboratory Medicine in the Department of Anatomy and Neurobiology at the Boston University School of Medicine. Dr. Bauman received her medical degree from the Medical College of Pennsylvania and completed her training in Neurology at the University of Maryland and in Pediatrics at the Johns Hopkins University Hospital in Baltimore, Maryland. This was followed by a Fellowship in Child Neurology at the Massachusetts General Hospital (MGH). While at the MGH, she held appointments in the Departments of Pediatrics and Neurology and until August 2013, was an Associate Professor of Neurology at the Harvard Medical School. In l981. Dr. Bauman established the LADDERS program (Learning and Developmental Disabilities Evaluation and Rehabilitation Services), a multidisciplinary clinic for children, adolescents and adults having a variety of handicapping conditions but with a major focus on those with autism. In 2003, LADDERS became the model for the development of the Autism Treatment Network (ATN), a program that has expanded to include 14 multidisciplinary clinical sites in Canada and the United States and is now part of Autism Speaks. In 2009, as the result of a very generous gift from the Nancy Lurie Marks Family Foundation, LADDERS became the Lurie Center with an increased focus on the needs of autistic adults and the expansion of the use of augmentative communication technology to aid in giving non-verbal individuals a voice.
Currently, Dr. Bauman maintains a research laboratory at the Boston University School of Medicine (BUSM) which is involved in the study of the postmortem autistic brain, as well as studies in a rodent model of sensory processing in collaboration with colleagues at Duke University School of Medicine. In addition, she is the Founder and Director of The Autism Research Foundation (TARF) and the Autism Research Consortium (ARC), both located at BUSM. In addition to her clinical work at ICCD, she is the Medical Director of the Children's Services Center at Casa Colina Centers for Rehabilitation in Pomona, California and is the Pediatric Neurology consultant to the Giant Steps School in Fairfield, Connecticut, a private school for children on the autism spectrum. More recently, she has become the Medical Director of 3LPlace Life College, a new program dedicated to empowering young adults with developmental disabilities, including autism, to develop meaningful and productive lives in the community.
Dr. Bauman is the author of numerous research and clinical publications and is the co-author of The Neurobiology of Autism, first published in 1994 by Johns Hopkins Press with a second edition published in 2006. She is also the co-author of the book entitled Your Successful Preschooler, published in 2011. Dr. Bauman has also been the recipient of numerous awards including the Lifetime Achievement Award from the International Society for Autism Research in 2011.