Brain Health Research Lab
Brain Health Research Lab/Neuropsychology Group at the Framingham Heart Study
Dirctor: Rhoda Au, Ph.D.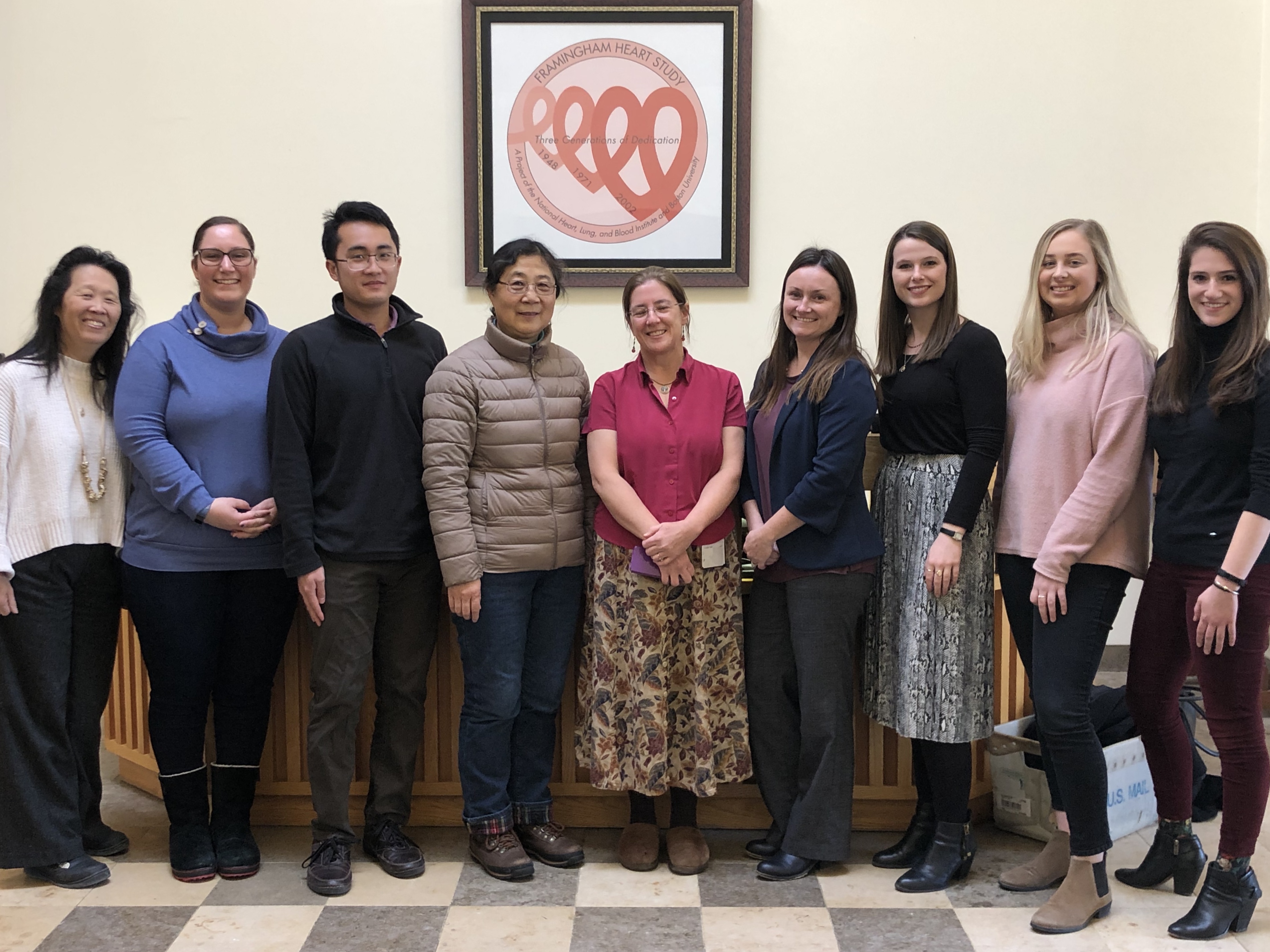 2019: Rhoda, Julia, Cody, Yulin, Sherral, Katie, Rebecca, Chelsea and Arielle. Not pictured: Ben Wasserman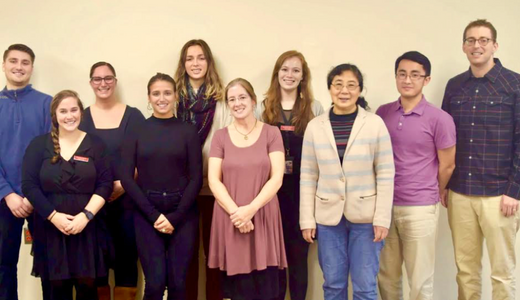 2018
Welcome to the Brain Health Research Lab that includes a neuropsychology (NP) research team at the Framingham Heart Study (FHS) and a brain health initiative at BU. Initiated in 1948, FHS initially focused on identifying the risk factors that contribute to cardiovascular disease (CVD). Seventy years of careful monitoring of the FHS multi-generational cohorts has extended research to all common chronic diseases, including dementia.
Within the FHS Neuropsychology group, our goals are to determine factors associated with brain aging. While much of our research centers around dementia and the most common subtype of Alzheimer's disease, our interests are more broadly focused on cognitive aging across the continuum of normal to impaired. We routinely give neuropsychological tests and brain MRI scans to our participants to characterize behavioral and structural age-related changes. Additionally, we utilize novel digital data platforms as a means of collecting and analyzing neuropsychological data to develop more sensitivity. And we have recently expanded our interest to incorporate integration of digital technologies across health related risk factors that may impact the brain. We have a multitude of projects in the space of dementia, Alzheimer's, Parkinson's, traumatic brain injury (TBI), mild cognitive impairment and are expanding into the broader context of optimizing brain health as a means of preventing these disorders altogether.
Research Activities at FHS
Neuropsychological (NP) Assessment
FHS started cognitive testing in 1976. By late 1980s, FHS participants were recruited for standardized neuropsychology (NP) assessments. Scores on these NP tests reflect functional status within each specific domain. Edith Kaplan, founder of the Boston Process Approach, believed that there is a "process" that occurs in the brain as one works through a test, and failure of the test could be due to a breakdown at any point(s) in the process. The process by which a problem is solved, or not solved, is more essential to understanding brain structure and function, clinical diagnosis, and treatment interventions than whether the problem is solved correctly or failed. Through careful observation of test behaviors, consideration of both correct and incorrect responses and analysis of qualitative data, we believe that we can identify the cause for the breakdown in these brain processes. Each NP assessment is 45-90 minutes long, and is administered by a trained research assistant once every three to four years. To date, we have conducted more than 15,000 NP tests, across 6 FHS cohorts of participants.
Magnetic Resonance Imaging (MRI)
FHS began collecting MRI data in 1999 by examining T1-weight, T-2 weight, and proton density weighting. In 2003, we added the FLAIR sequence, and in 2009 we added Diffusion Tensor Imaging. Most participants who are administered an NP exam also have an MRI scan the same day or in the same year. We currently have approximately 5518 participants with at least 1 brain scan, approximately 2860 with 2 brain scans, and approximately 1256 with 3+ brain scans.
Dementia Review
The dementia diagnosis of each FHS participant is evaluated and verified through an adjudication panel, commonly known as the FHS Dementia Review. The panel includes at least one neurologist and one neuropsychologist, who will determine the diagnoses based on information that includes clinical exams, medical records, and when available, neuropsychological and neurologic assessments, and family interviews. Dementia Review conferences is held weekly and chaired by our faculty members – Dr. Devine, Dr. Auerbach and Dr. Mez.
Neuropathology
FHS Brain Donation Program began in 1997 and the neuropathology team has been lead by Dr. Ann McKee since its inception. To date, approximately 570 participants have volunteered to be brain donors and participate in the NP exams, a subset of whom also have brain MRI scans. We have received over 230 autopsy cases. Our clinical and neuropathology teams hold case conferences every 3-4 months to discuss all brain autopsy cases. Currently, we are interested in five particular stains: AT8: Tau, Aβ4G8: β-Amyloid plaques, CD68: Activated Microglia, IBA1: Microglia, and GFAP: Astrocytes. (ADD digital quantification).
Traumatic Brain Injury (TBI)
TBI is a major cause of death or disability in the US, accounting for about 30% of all injury deaths. There are nearly 3 million cases of TBI in the US every year, many more going unreported, and groups such as athletes and soldiers are at higher risk. TBI is difficult to prevent in many cases due to causes from outside factors (car accidents, falls, etc.). Our retrospective study retrieves TBI-related information from medical and study records. Our prospective TBI study collects self-reported TBI information from all surviving participants. We aim to determine whether history of TBI increases risk for accelerated cognitive decline and dementia/AD.
Digital Voice
FHS has a collection of audio recordings of NP examinations, with >8,800 recordings from 5,376 participants. The goal of the study is to derive an indication of cognitive status based on audio data. Our collection of audio data is non-invasive, economic, and more convenient than current methods for detection of cognitive status. For data analysis, we train the model for audio coding, label recordings with the cognitive status of the participant at that time-point, derived cognitive status from Dementia Review, associate features with labels, and examine acoustic features (e.g. pitch, jitter) and natural language processing (NLP) features (e.g. segment duration). With an accurate diarization (timestamps of participant's speech), we can gather acoustic features on the participant-speaking segments. In order to share our audio data, we remove personally identifying information from the audio recordings.
Digital Pen
For a long time, researchers have recognized the potential of technology to enhance the sensitivity of cognitive assessment by capturing aspects of performance that we can't analyze with pen and paper and a stopwatch alone. Using a digital pen preserves the experience of pen-and-paper NP Tests but digitalizes all participant-drawn images and collects vast amounts of data from them that may not even be visible to the human eye. The first dPen test that we adopted was MIT's digital Clock Drawing Test, in 2011. The dCDT was developed by Randy Davis (MIT) and Dana Penney (Lahey Clinic). The test form is effectively the same as in the traditional test. The basic principle is that there is a regular structure of dots that establishes an implied grid with a fixed orientation, and then there are information dots that are displaced from the implied grid in one of eight directions. Given the information available in the pen camera's field of view, the pen is able to track its position with 0.3 mm precision in an virtual space that would be about the size of Europe if printed on paper. In late 2013 we decided to apply the same dPen technology to capture all of our pen-and-paper NP tests. Our goal is to develop a simple application for user interaction with dPen data that facilitates basic quality control The application is being developed with extensibility in mind, as the eventual goal is to have a full-featured platform for automated or assisted scoring and quality control across all dPen tests.
Defense Automated Neurobehavioral Assessment (DANA)
AnthroTronix, a leader in the research and development of human-centered technology, developed the first cognitive/mental test application to receive FDA clearance. FHS Participants with a smartphone are invited to use an application on their phone that measures standard cognitive and mental performance. This includes memory, attention, executive function, visuospatial skills, and mood. Participants are asked to complete either the DANA Brain Vital Exam (5 minutes) or DANA Brain Standard Exam (15 minutes), every 3 months for a year (4 exams total).
Sleep Study
There is a strong correlation between sleep quality and cognitive performance. Poor sleep quality is a risk factor for Alzheimer's disease and other dementias. Specifically, sleep apnea is linked with risk of dementia. Traditional sleep assessment are done in sleep clinics, however, our sleep study was a remote sleep device participants used in the comfort of their own home. The study started in 2014 and aimed to assess the relation of sleep duration/quality and intermittent hypoxia (IH) with systemic inflammation and metabolic biomarkers, as well as whether remote technological health devices are feasible for research and clinical diagnostic purposes. Participants were mailed two devices to be used for two nights of sleep: a Nonin WristOx (oximeter) and a SleepImage M1 device (which measured ECG, actigraphy, body position, and snoring). Approximately 900 participants participated in this research, and the study closed in 2017.
Parkinson's Disease (PD) Review
The purpose of PD review is to examine all cases with PD symptoms and identify all symptoms, progression timeline, family history of PD, and medication effects of each individual. This data collection leads to our ultimate goal of examining Pre-PD diagnosis and Post-PD diagnosis data to identify biomarkers that could lead to preventative measures. PD Review Conferences occur 3-4 times a year, where the clinical team and stroke team converge on 3 to 5 cases assess prepared medical history summaries in order to distinguish symptoms and decide clinical diagnoses. Participants who are FHS brain donors are examined by the neuropathological team, whose results contribute to our findings and clinical diagnosis.
Brain Health Initiative at BU:
Coming Soon~

Director
Rhoda Au, Ph.D. (rhodaau@bu.edu)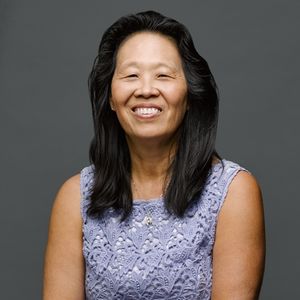 Rhoda Au, Ph.D. is Professor of Anatomy & Neurobiology, Neurology and Epidemiology at Boston University Schools of Medicine and Public Health. She holds a Ph.D. in Cognitive Psychology from the University of California Riverside, and an MBA from Boston University. Since 1990, she has been working with the Framingham Heart Study (FHS) overseeing research related to cognitive aging, dementia/Alzheimer's disease and traumatic brain injury. As Director of Neuropsychology, she has developed FHS novel methods for neuropsychological test scoring, and integrated both digital voice and pen technology into the assessment protocol. She is determining the potential of digital biomarkers as surrogate indices to more expensive and invasive fluid and imaging biomarkers. She is also interested in how "big data" analytics can better inform understanding of disease pathways and treatment. In addition to her work at Framingham, Dr. Au is also faculty at the Boston University Alzheimer's Disease Center and Chronic Traumatic Encephalopathy and is building multi-sector ecosystems to enable solutions for chronic disease prevention generally and optimizing brain health specifically. She sees transformative opportunities in moving the primary focus of health technologies from precision medicine to a broader emphasis on precision brain health.
FHS Program Manager
Katie Young, M.S. (ckyoung@bu.edu)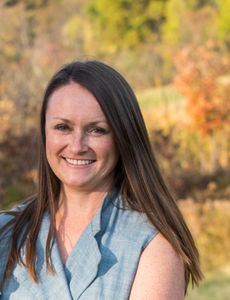 Katie is our FHS Neuropsychology Program Manager. She graduated from Stetson University with a B.S. in Biology and minors in Psychology/Health Care Issues. She earned a Master's degree in Neuroscience from the University of Hartford and performed her thesis work in the Blood-Brain-Barrier Lab in the Department of Pharmacology at the University of Connecticut Health Center. She formerly worked as a Research Coordinator in the MGH Stroke Research Program/Cerebral Amyloid Angiopathy Lab as well as a Researcher in the Neuroscience group at Genzyme/Sanofi. Katie is also an Adjunct Professor of Anatomy and Physiology at Bunker Hill Community College. Her main responsibilities include project management and coordination, employee on-boarding, management of personnel, lab administration and overseeing all research collaborations.
Neuropsychologist
Sherral Devine, Ph.D. (sdevine@bu.edu)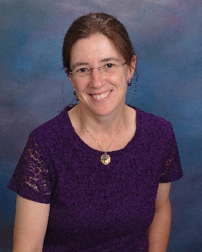 Dr. Devine is a Research Assistant Professor in the Department of Anatomy and Neurobiology at the Boston University School of Medicine. She received her Ph.D. from Bowling Green State University, completed her internship at the Boston Veterans Affairs Medical Center (BVAMC) and Tufts University Consortium, and did her postdoctoral work at Boston Medical Center and the Boston VAMC. Dr. Devine is the clinical neuropsychologist at FHS, supervising all clinically related activities, including training and supervision of staff who administer NP tests and management of projects that involve any participant interactions. She is also the neuropsychologist on the dementia review panel. Dr. Devine has been at FHS since 1999, so she has the institutional knowledge that affords her the opportunity to contribute to the operations of the neuropsychology lab in a myriad of ways.
Data Management:
Ting Fang Alvin Ang, M.D., MPH (alvinang@bu.edu)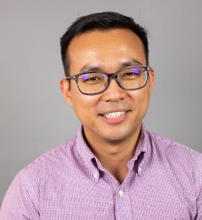 Dr. Ang is a Research Assistant Professor in the Department of Anatomy and Neurobiology at Boston University School of Medicine. He earned his medical degree and graduate diploma in Occupational Medicine from the National University of Singapore. Trained as a physician, his clinical experience in tertiary hospitals and overseas humanitarian missions has inspired him to pivot towards public health research, to improve current clinical guidelines and practice of neurocognitive disorders. After completing his Master's in Public Health at Boston University School of Public Health, he became a postdoctoral fellow under Dr. Rhoda Au before earning his professorship. His research primarily involves data analyzes and management of Alzheimer's Disease and Traumatic Brain Injury research,, implementing different study designs and adopting both conventional statistical and machine-learning analytic techniques. In addition, Dr. Ang plays a crucial role in spearheading data-sharing efforts and advocating for open data movement at FHS.
Yulin Liu, M.S. (yulinliu@bu.edu)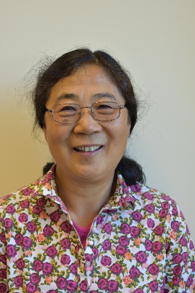 Yulin is the lead data manager, SAS programmer and data analyst at FHS. She holds a Master's degree in Finance and Statistics from Mississippi State University. She is responsible for processing all of the Neuropsychology and Neurology data at FHS, as well as aiding in larger-vision data projects and open data collaborations with other researchers.
Prajakta Joshi, BDS, MPH (psjoshi@bu.edu)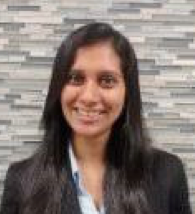 Prajakta is an Assistant Data Analyst in the Department of Anatomy and Neurobiology at Boston University School of Medicine. She earned her Bachelor in Dental Surgery in India and Master's degree in Epidemiology and Pharmaceuticals' certificate from the Boston University School of Public Health. She is responsible for quantitative data preparation, analysis, summarization, and interpretation in Dr. Rhoda Au's Neuropsychological group at the Framingham Heart Study and works on a number of data related projects alongside BU faculty members. She is a team lead on the Gen 2 Traumatic Brain Injury retrospective chart review project and helps train and supervise personnel on the project. She also assists external researchers on multiple ongoing research projects, facilitated the navigation of the FHS data request process and provides writing and analytic support for research proposals, reviews, and grants.
Xue Liu, MPH, MS (xliu168@bu.edu)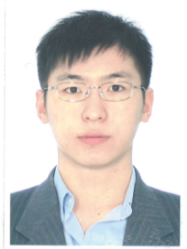 Xue Liu has a MPH in Biostatistics and a MS in Biology. He is a data analyst of Framingham Heart Study. His main research interest is mtDNA genetics and AD. His responsibilities include plan and design epidemiological studies within FHS cohort, data curation and analysis, assist in research proposal writing and coordinate with external research collaborators on FHS data sharing.
Huitong "Harry" Ding, B.S. (dinghfut@bu.edu)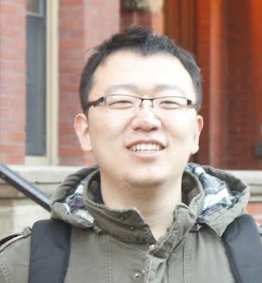 Harry received the Bachelor's of Science at Hefei University of Technology in 2015. He has been taking successive postgraduate and doctoral programs of study for pursing his Ph.D. degree since September 2015 with the School of Computer and Information, Hefei University of Technology. He joined the laboratory as visiting scholar for two years since 2017. His research interests include machine learning and cognitive data analysis.
Programing
Ben Wasserman, B.S. (bwasserm@bu.edu)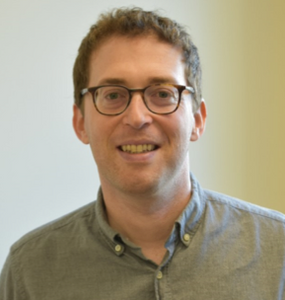 Ben is a software developer for the FHS Neuropsychology group. He holds a Bachelor's degree in Molecular Biology from Princeton University. He principally oversees the administration of digital pen technology in NP exams and develops software for the group's management and analysis of the resulting data.
Cody Karjadi, B.S. (ckarjadi@bu.edu)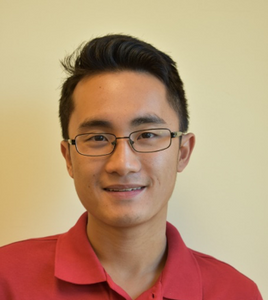 Cody graduated from Boston University in May 2017 with a Bachelor's degree in Neurobiology and a minor Computer Science. In addition to aiding with data analyses as an FHS research programmer, he leads the collection, organization, and analyses of retrospective and prospective digital voice data.
Graduate Students
Coming Soon
Recruiters
Julia Cullen (cullenj@bu.edu)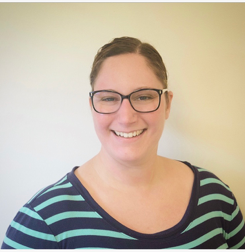 Julia graduated from Mount Ida College with a Bachelor's degree in Business. In addition to scheduling participants for NP exams and brain imaging, she coordinates the Traumatic Brain Injury study that uses FHS data as a comparison community cohort for Dr. Ann McKee's CTE study.
Research Assistants
Arielle Knight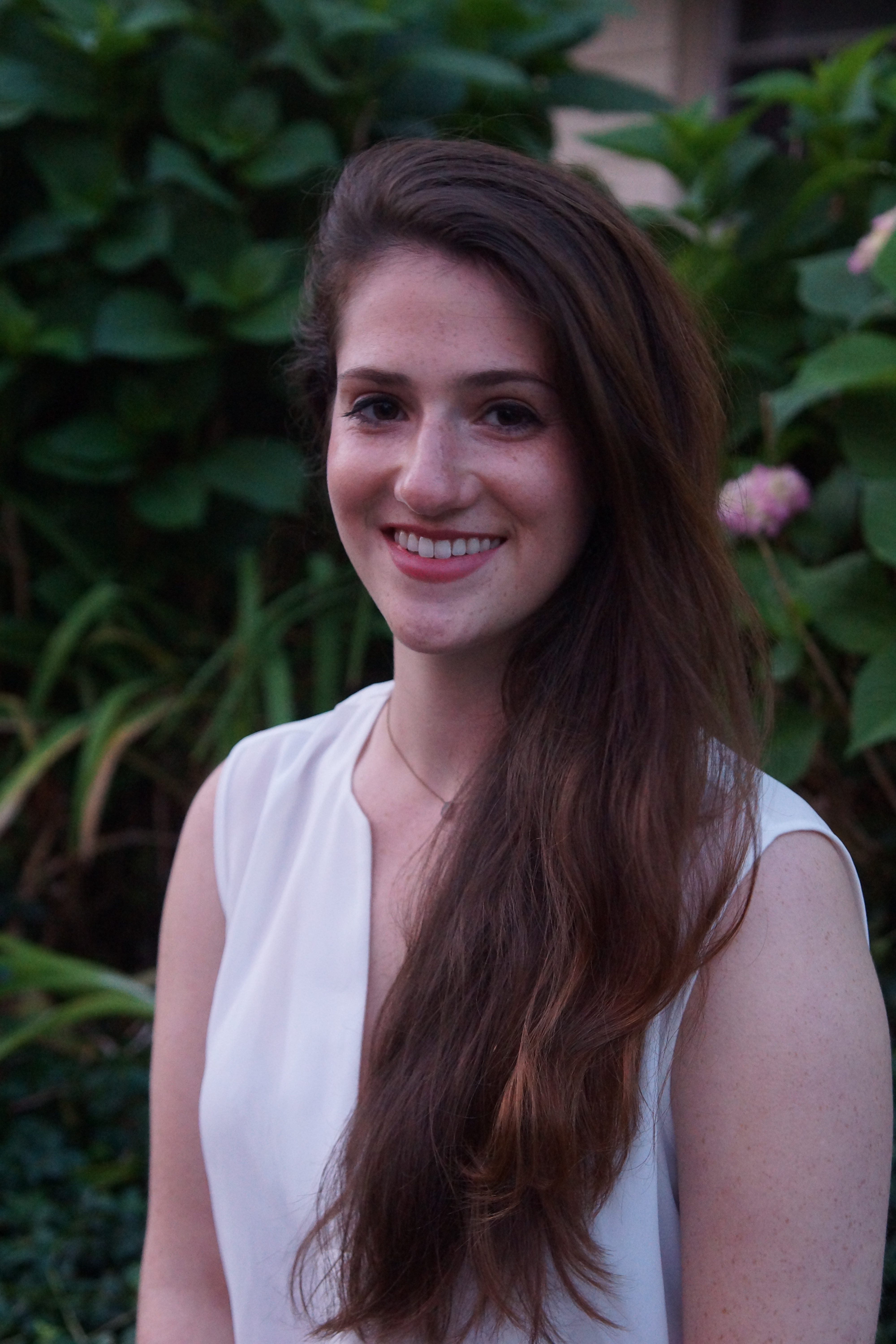 Arielle is a Research Assistant in the Neuropsychology Group at FHS. She graduated from Skidmore College in the spring of 2019 with a Bachelor's Degree in Neuroscience and Art. In addition to administering cognitive tests to participants, she will be working on Dementia Review and TBI.

Chelsea McManus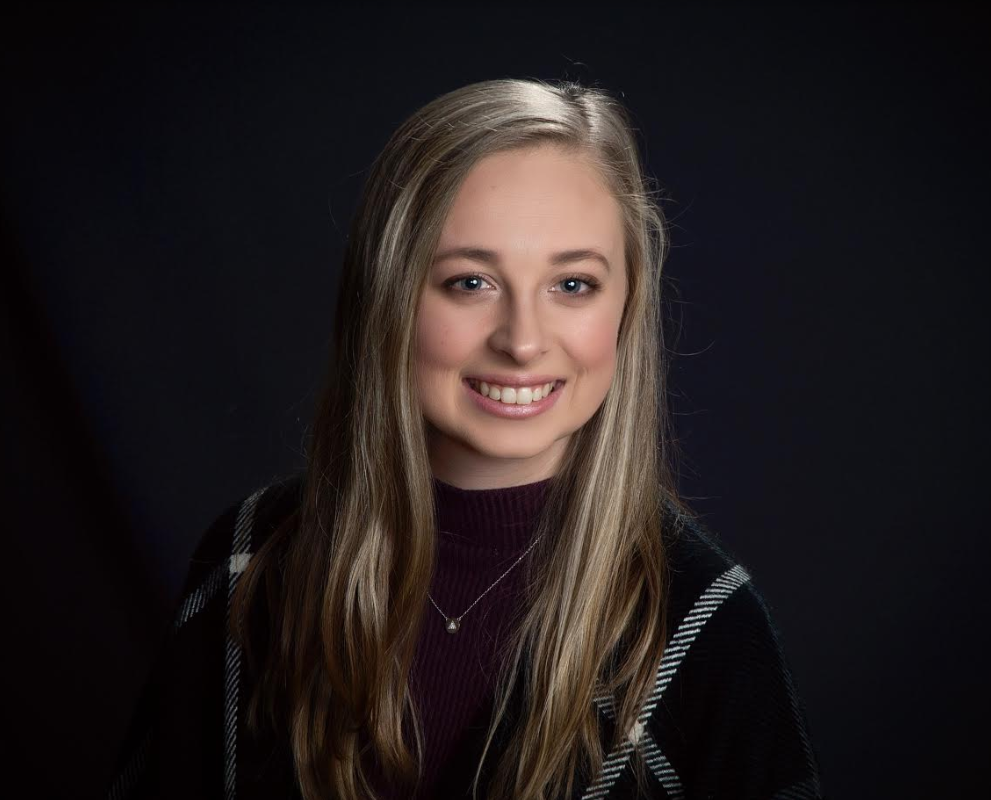 Chelsea graduated from Colgate University in May 2019 with a Bachelor's degree in Neuroscience. Her main responsibilities include administering NP assessments and managing the DANA study.

Rebecca Burton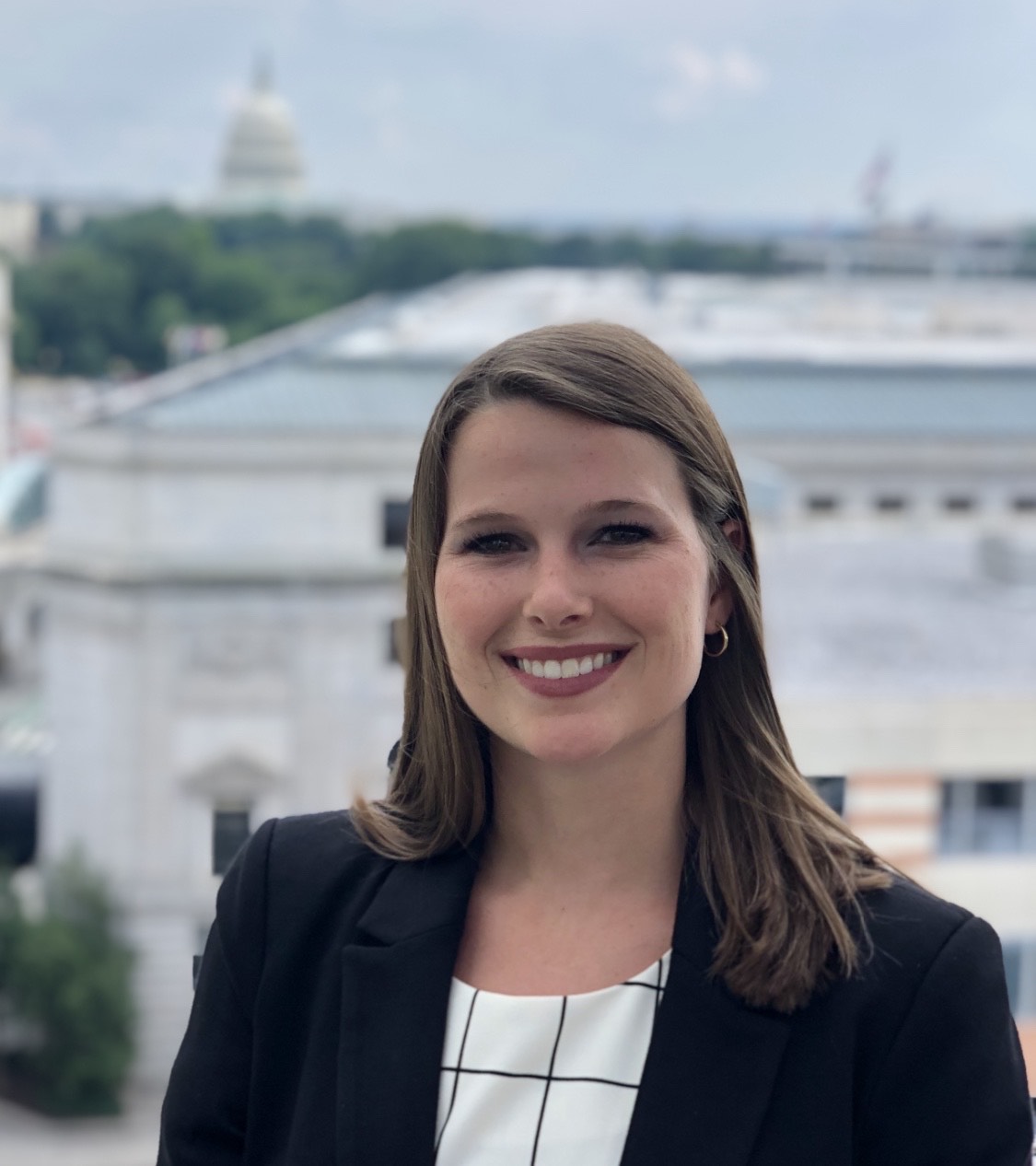 Rebecca graduated from the University of North Carolina at Chapel Hill in the spring of 2019 with a Bachelor's Degree in Psychology. As a research assistant in the Neuropsychology Group at FHS, she will be working on both the prospective and retrospective aspects of the TBI Study.
Administrator for Epidemiology Research Study
Coming Soon
Research Interns
Keren Cordon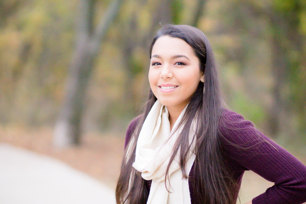 Connie Chao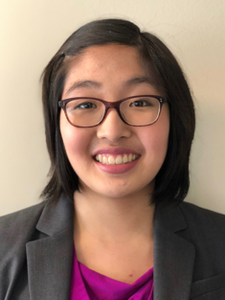 Lauren Payne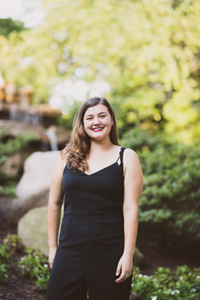 Corina Magione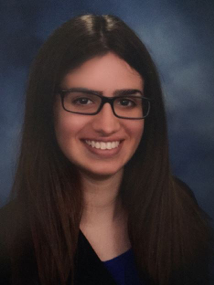 Lab Alumni
Nicole Peraica, B.S.
Ellen Marshall, B.S.
Marina Richie, M.A.
Hyun "Monica" Kim
Ryan Piers, M.A.
Spencer Hardy, B.S., MBA(c)
Jessica Nardi, M.A.
Elizabeth Mahon, B.A., Senior Research Assistant
Core Collaborators:
Neurologists
Sanford Auerbach, M.D.
https://www.bumc.bu.edu/busm/profile/sanford-auerbach/
Jesse Mez, M.D., MS
http://www.bumc.bu.edu/neurology/clinicalfaculty/jesse-mez-md-ms/
Samuel Frank, M.D.
https://connects.catalyst.harvard.edu/Profiles/display/Person/92447
Neuropathologists
Anne McKee, M.D.
http://www.bu.edu/cte/about/leadership/ann-mckee-md/
Thor Stein, M.D., Ph.D.
https://www.bu.edu/cte/about/leadership/thor-stein-m-d-ph-d/
Victor Alvarez, M.D.
https://www.bu.edu/cte/profile/victor-alvarez/
Bertrand "Russ" Huber, M.D., Ph.D.
http://www.bu.edu/alzresearch/profile/bertrand-russ-huber-md-phd/
BU Faculty
Wendy Wei Qiao Qiu, M.D., Ph.D.
http://www.bumc.bu.edu/busm-pm/faculty/faculty-profiles/wendy-qiu/
Michael Alosco Ph.D.
https://www.bu.edu/cte/profile/michael-alosco/
For general information, please contact:
Rhoda Au (rhodaau@bu.edu)
Ting Fang Alvin Ang (alvinang@bu.edu)
Framingham Heart Study
72 East Concord Street, Robinson B-6
Boston, MA 02118
Tel. 617.358.0089