Robert Joseph
Associate Professor neuropsychology and neurobiology of autism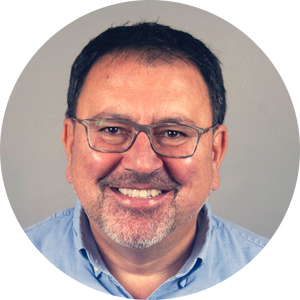 Title

Associate Professor

neuropsychology and neurobiology of autism

Office

L-816, BUSM

Email

rmjoseph@bu.edu

Phone

617-358-5811
Dr. Joseph received his doctorate in Clinical Psychology from the University of Massachusetts in 1996. He completed postdoctoral training in developmental neuropsychology in the Department of Psychiatry at Cambridge Hospital/Harvard Medical School. Dr. Joseph has been a faculty member of the Department of Anatomy and Neurobiology since 2001.
Dr. Joseph does research on the neuropsychology and neurobiology of social disability in children with autism and other neurodevelopmental disorders. His current research focuses on the ways in which children attend to, perceive, and respond emotionally to information from faces, such as shifts of gaze and facial expressions of emotion. Dr. Joseph also researches differences in visual attention and perception that are often expressed in the form of superior performance in, for example, tests of nonverbal IQ and visual search in autism, to gain a better understanding of how the brain develops and is organized differently in autism.  To study these questions, he uses computerized behavioral tests, eye tracking, psychophysiological measures, and functional magnetic neuroimaging.  Dr. Joseph is the lead psychologist of a multi-site study (www.elganstudy.org) investigating early biological predictors of neurocognitive and neurobehavioral outcomes in children born at extremely low gestational age.  The aim of this study is to determine if neonatal markers of brain inflammation predict a higher prevalence of learning difficulties and behavioral disorders, including autism, in children who are born at very low gestational ages. Dr. Joseph is also an investigator at the Boston University Center of Autism Research Excellence (http://www.bu.edu/autism/current-research/autism-center-of-excellence), where he and his colleagues study the causes of and interventions for language and communications deficits in autism, particularly among children who have not developed any functional language.
Dr. Joseph teaches the following courses:  Human Growth and Development (GMS MH 708), Neuroscience for Mental Health Professionals (MH 709), Elementary Biostatistics for the Biomedical Sciences (MS 700), Autism: Clinical and Neuroscience Perspectives (AN 713), and Developmental Cognitive Neuroscience (AN 716).