Farzad Mortazavi, Ph.D.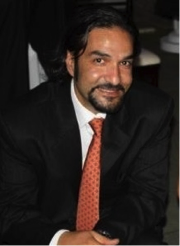 Assistant Professor
Phone: 617-358-8279
Email: farzad@bu.edu
Location: W-701 BUSM
CV: Farzad Mortazavi, Ph.D.– CV
Dr. Mortazavi received his B.A. in psychology from the University of South Florida, M.S at Central Michigan University, and his Ph.D. at Northeastern University in Experimental Psychology and Behavioral Neuroscience.  As a postdoctoral fellow, he was a Michel J. Fox Foundation Fellow in the Department of Neurology at UCLA where his studies focused on molecular and neuroanatomical changes in neurodegenerative disorders. He is currently an Assistant Professor in the Department of Anatomy and Neurobiology and his primary research is focused on 3D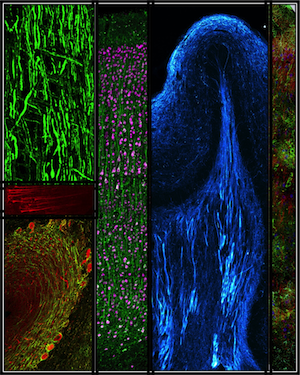 reconstruction of white-matter pathways and cortical columns using Confocal Microscopy, 2-photon Microscopy and statistical physics for analysis of these types of big data.  He also collaborates with Drs. Moss, Rosene, Killiany, and Moore in the Laboratory for Cognitive Neurobiology.  The laboratory focuses on the effects of normal aging on structure and function of cerebral cortex and cortical ischemia in a non-human primate model.
Dr. Mortazavi teaches the statistics course in the department of Anatomy and Neurobiology and has been training students in immunohistochemistry, cell counts and image analysis among other techniques.  He is actively involved in the Forensic Anthropology program where he teaches Experimental Design and Analysis for Forensic Anthropologists.