Shaun E.L. Wason, MD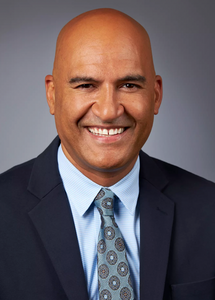 Shaun E. L. Wason M.D. FACS is an Assistant Professor of Urology at the Boston University School of Medicine. He specializes in minimally invasive urologic surgery using robotic, laparoscopic, percutaneous and endoscopic techniques to treat a wide variety of urologic disorders.
He performs laparoscopic radical nephrectomy, robotic partial nephrectomy, prostatectomy and reconstruction of the urinary tract for UPJ obstruction and stricture disease. He performs diode laser enucleation of the prostate for BPH and has extensive experience in PCNL for large renal stones.
Dr. Wason completed his residency training in Urology at Dartmouth-Hitchcock Medical Center and his fellowship in endourology, laparoscopy and robotic surgery at Eastern Virginia Medical School (EVMS). He was an Assistant Professor of Urology at EVMS prior to joining the faculty at BU/BMC.
His clinical research interests include radiation reduction in the operating room, surgical simulation and the application of 3D printing for surgical training.
Dr. Wason is board-certified by the American Board of Urology and is a Fellow of the Endourological Society and American College of Surgeons. He is also a member of the American Urological Association.
Medical School: Howard University College of Medicine
Residency: Dartmouth-Hitchcock Medical Center, Lebanon NH
Fellowship: Endourology, Laparoscopy, and Robotic surgery at Eastern Virginia Medical School (EVMS), Norfolk VA
Additional Links