Public Health and Disparities in Care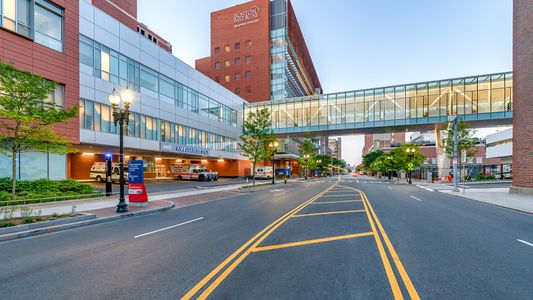 The Department of Surgery is committed to improving the health of the local communities it serves through research in public health and disparities in care. This research extends into multiple surgical fields from trauma and acute care surgery, surgical oncology, thoracic surgery, surgical endocrinology, vascular surgery, and more.
The following information below is to showcase some of our recent efforts in public health and disparities research:
Dr. Miriam Y Neufeld (past research fellow, 2018-2020) 

examined firearm policy and injury prevention, as well as exploring the mental health and social ramifications of violent trauma. She also investigated the utilization and efficacy of psychosocial services for female victims of violent trauma. Given her efforts, she was the inaugural recipient of the Boston Trauma Institute pilot grant.

 To find out more about Dr. Neufeld's work, please click here.
Dr. Michael Poulson (past research fellow, 2019-2020) evaluated the role of social determinants of health, racial segregation, and racism on urban firearm injuries and other violent crimes. Through his extensive work on social advocacy, he was appointed as resident liaison to the Legislative Committee of the American College of Surgeons and resident member of the Committee on Legislation through the Massachusetts Medical Society. To find out more about Dr. Poulson's work, please click here.
Dr. Scott Levin evaluated the impact of national and state health policies on surgical outcomes, as well as to improve surgical safety. He applied econometrics analysis to regional and national datasets to offer new approaches to elucidating the effects of health policy on surgical disease management and to enable surgeons to provide optimal, evidence-informed care to the patients they serve. To find out more about Dr. Levin's work, please click here.
Dr. Megan Janeway

investigated the impact of socioeconomic factors on surgical outcomes in trauma, focusing on community partnerships and political advocacy. She was a founding member of

Socially Responsible Surgery –

an organization committed to introducing future generations of surgeons to concepts of disparities in surgical care and providing surgeons with tools to advocate for their patients and communities.