Letter from the Chair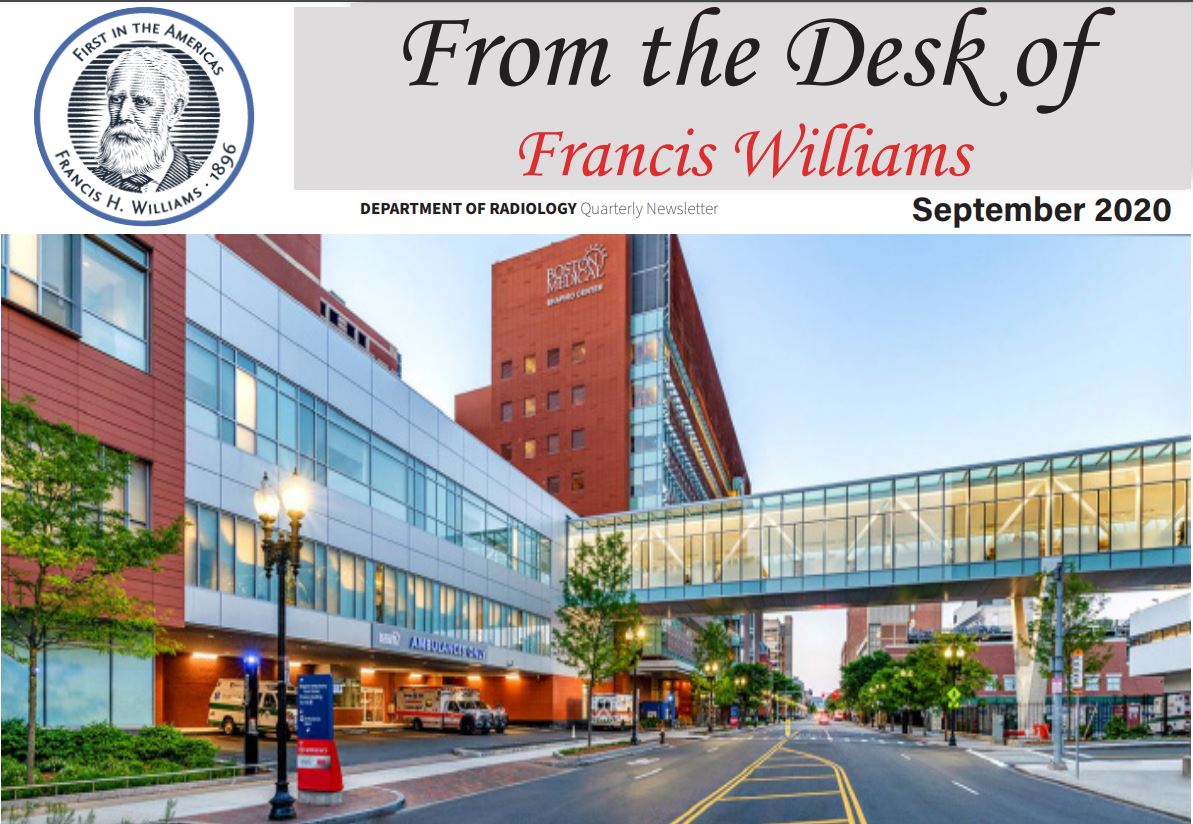 Letter from the Chairman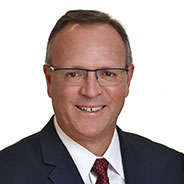 Jorge A Soto, MD
Chairman, Department of Radiology
Professor of Radiology, Boston University Chobanian & Avedisian School of Medicine
I have always seen September as the month that marks the unofficial start of the academic year, and in 2020 it suddenly feels as if a whole new year has begun. Our patients have returned to BMC sooner and faster than we anticipated, and we hope that this trend only continues. We have not overcome the pandemic in any way and many uncertainties remain, including the prospect of going through another wave in the coming months, but I encourage all to look at the future of our department with optimism, albeit cautiously.
Much has happened since the peak of the pandemic, and we have many positive news to mitigate the impact that the past few months have had on our personal and professional activities. We welcomed a new group of outstanding residents, the class of 2024, all incredibly accomplished. We also opened the virtual doors of our education activities to our third year medical students, members of the BUSM class of 2022. Our new interventional radiology team is almost complete, and the early positive effects on many fronts are already evident… a major step forward. Our new fluoroscopy room is finally operational and we installed workstations in the homes of the majority of our faculty. Construction of the renovated Boston University Center for Translational Neuroimaging (CTNI), with brand new 3.0T and 11.7T scanners, continued steadily through the pandemic and will soon open for imaging of human subjects and animals. The Center will be directed and managed by members of the Department of Radiology. We also have major enhancements coming in the near future, including the deployment of Radiant (EPIC version of RIS) and upgrades to our Hologic systems in the Belkin Breast Imaging Center.
This Newsletter comes at a perfect time, as it will help us highlight the accomplishments and interests of all the members of our department during a time when social gatherings and meetings of larger groups are not possible. It also serves as a means to showcase new developments as we prepare for the interview season in the Fall. I want to thank everyone who worked hard to make this Newsletter possible and hope that we all take the time to read it. Contributions to our Newsletter are welcome from all.
Francis Williams, who is credited for having introduced X-Rays in the Americas, would be very proud of the Department that he started in the late 1800's. We are part of his legacy.
Please be safe and stay healthy, as well as your families and loved ones.
Department News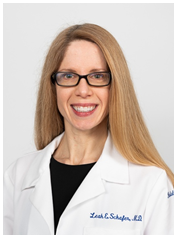 Dr. Leah Schafer 
In March of this year, as the COVID pandemic was making its way to the east coast, a local, grass-roots, multi-institutional physician led organization was formed in response here in Massachusetts: the COVID-19 Action Coalition (COVAC). One of our new radiology attendings, Leah Schafer, was an inaugural member of the organization and both serves on the steering committee for COVAC and has been co-leading the PPE team within this organization since its inception. This non-profit 501(c)(4) organization advocates for scientifically-based public health measures that will reduce the spread of COVID-19 and save lives. Through public education, advocacy for best policies, and on the ground PPE donation and distribution, Dr. Schafer's PPE team has reached across eastern Massachusetts and further to help our healthcare workers navigate the pandemic safely. The core missions of COVAC are focused around COVID detection and protection, access to effective PPE, and safe re-opening in Massachusetts. https://covid19actioncoalition.org/ 
If you are interested in volunteering with this organization, please reach out to Leah or contact the volunteer team through this Linked In Website . 
Kudos
This past academic year, many BUMC faculty received local, regional and national recognition.  Please congratulate the following individuals for their accomplishments during the 2019-2020 academic year: 

Dr. Kevin Chang became a Fellow of the American College of Radiology, an honor bestowed on only 10% of all practicing radiologists. 
Dr. Michael Fishman received the 2020 Strategic Alignment Grant from the Association of University Radiologists to create a speed coaching program at the AUR annual meeting to be held in Boston in May 2021. 

Dr. Priscilla Slanetz received the 2020 Alliance of Clinician Educator's Achievement Award for her educational contributions to AUR and the profession.  She also became a Fellow of the Association of University Radiologists.  Dr.  Slanetz was also appointed Secretary of the Association of University Radiologists. 

Dr. Jorge Soto was appointed Chair of the American Roentgen Ray Society's International Outreach Committee.

Dr. Stephan Anderson , Co-Director of the Center for Translation Neurotrauma Imaging, secured a $4.9 million dollar grant from the Massachusetts Life Sciences Center to develop new brain imaging techniques to better understand neurodegenerative diseases such as chronic traumatic encephalopathy and Alzheimer's disease.  

Dr. Kim Dao (former breast imaging fellow), Dr. Anna Rives, Dr. Michael Fishman and Dr. Priscilla Slanetz received a Certificate of Merit award for their exhibit on Systemic Diseases affecting the breast – imaging findings and management. 

Dr. Thanh Nguyen was promoted to full Professor of Neurology, Neurosurgery and Radiology at Boston University Chobanian & Avedisian School of Medicine. 
Dr. Harprit Bedi was appointed to the Board of the ACR Radiology Leadership Institute . 
BMC Radiology Imaging Library

Ashley Davidoff
Every moment of our work day, something interesting or important is happening.  We do not have an easy way to capitalize on these moments or on the experience of others in our department.
We recycle our trash – Why not our treasures?!
Important moments happen in clinical care, education, research and quality control.  We are creating two integrated projects that aim to solve this issue.  "In Line" is a tool we are developing with Philips Performance Bridge, engineered by Vamsee Reddy (MS4),  to collect and archive cases easily from the PACS system.  This tool will enable us to develop a personal teaching file (TF) as well as a departmental TF which will be housed in our new virtual BMC Radiology Imaging Library.  Each staff member and trainee in the department will also have a personal URL subdomain that will enable the accumulation of images, videos, PowerPoints and word files.
 The BMC Radiology Imaging Library project is the combination of a living room and library – a forum for our social and intellectual pursuits, enabling us to learn together as a unit.  For the social aspect we would like to promote outside interests of our members such as photography, art and music.  By creating profiles relating to the interests of members of our department and the rotating students, we will get to know each other better.  For the intellectual and clinical care aspect we will house a variety of categories within the library with cutting edge learning and teaching tools, such as "In a Nutshell", "Voice Rad" and OLA resources.
Dr. Soto has just signed a discovery phase contract with Honeycomb Archive, a digital asset management company who will work on the pilot development of the BMC Image Library, with a view to creating mobile elements and online learning tools
Our vision is that the BMC Imaging Library will serve individual members while also contributing to the department in its entirety.  The next generation of our department will also derive benefits.  We hope to add another layer to the foundation of BMC Radiology by recycling our treasures and making them available to all.
The RoaR Club
Rookies of Academic Radiology
Minh Nguyen MS4(Chair),  Ashley Davidoff (Faculty Mentor)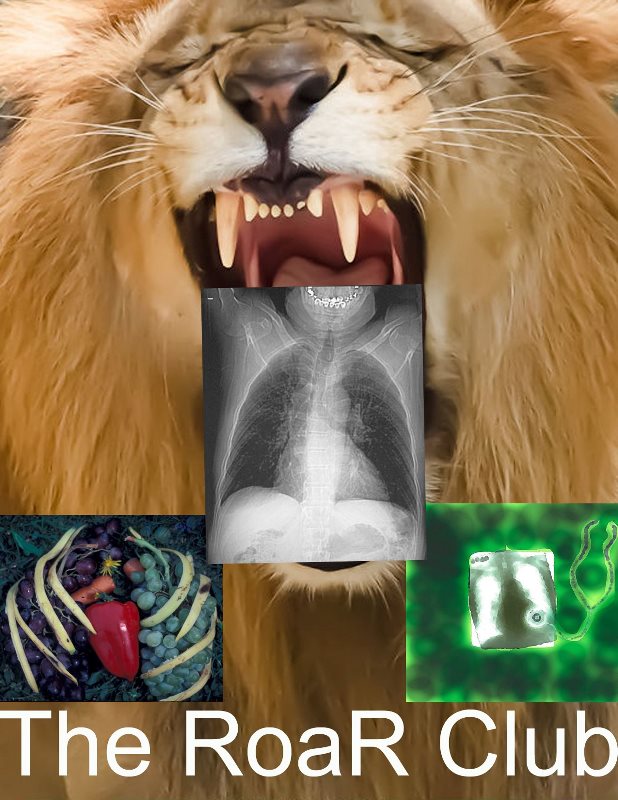 Minh-Thuy Nguyen, MS4, and Ashley Davidoff are creating a student led enrichment opportunity called "The Rookies of Academic Radiology"  (aka The RoaR Club).

This club will provide an environment for medical students at all levels, to interact with each other and with radiology residents.  The mission is to promote radiology interests, as well as to promote the personal outside interests of the students.  Student to student guidance and resident to student guidance will be moderated by the faculty advisor.

Radiology programs will for example include; case discussions, "must know" topics in radiology, and how to prepare for a career in radiology.  It will also provide a think tank to innovate educational methods to teach radiology to medical students. 

The social aspect may take the form of a zoom social gathering with discussion of personal interests, hobbies, poetry readings, musical evening or even a night of philosophical discussion.

We believe this program is a unique innovation, and hope it will provide a forum for education, enrichment, and personal well being

If you are interested to join this club, please email mtnguyen@bu.edu or ashley.davidoff@bmc.org

001 ROAR Club October 2020 Newsletter

Covid 19

Newsletter September 2020 Covid – 19

Departmental Administrative Update

Jennifer Alex:

In March our City, health system and department began to experience the effects of COVID 19. This global pandemic would (and will continue to) challenge each and every one of us personally and professionally. Throughout our response, Radiology rose to the occasion – adapting new clinical workflows, learning new infectious disease precautions and getting creative with personal working arrangements in an unprecedented manner – all in what felt like only a few days of preparation. As the summer of 2020 comes to a close and we all look back on what happened over the last few months there is a bright spot… an opportunity to breathe a sigh of relief. Though the pandemic is far from over we can all feel ready for what comes at us next and remain prepared to work as a strong team throughout the department. We can reflect on the numerous lessons learned throughout our response and celebrate our successful performance.

In regards to this successful rebound, the data doesn't lie. Our patients are coming back to our department because they feel safe and taken care off. Overall we are at 99% of our Pre-COVID volumes with some modalities and locations exceeding their pre-covid number of visits! This is certainly something to celebrate and is a testament to the resiliency of our staff, providers, patients and colleagues throughout BMC. This would not have been possible without everyone working together, during some markedly challenging conditions. The effects of this recovery will span from our fiscal projections to patient experience, from our referral partner service levels to our own feelings of professional fulfilment. Take a moment and pause during your next work day and look out across all the members of our team that made this possible – something every individual should be very proud of and certainly something to be celebrated.

Grand Rounds

Dr Osamu Sakai

Residency Update

Dr.

Asim

Mian

Hello all! We are delighted to participate in the very first departmental newsletter and tell everyone about all the great things happening for the residency.  First, I want to sincerely thank all the residents, attendings and staff for their extraordinary efforts and resilience during the peak of the COVID pandemic in providing our patients the care they deserve and continue to provide outstanding teaching and education for our residents.

The RISE (Research and Innovation for Scholars and Entrepreneurs) program is now 10 months young and has been very successful.  It is meant to provide our residents protected research time for their academic pursuits along which has resulted in an impressive increase of the number of manuscripts published by the current participants of the program.  There is also a separate lecture series focusing onthe non-interpretive aspects of radiology.  This includes topics such as radiology entrepreneurs, leadership skills, writing a successful research manuscript, business in radiology, radiology education etc.  While it was interrupted due to COVID, we are fully back on track and plan to have anall starlineup of speakers for this academic year!

Our program is also very excited to send our first group of residents to BostonChildrensHospital for 3 months for their pediatric radiology rotation starting September.  This is expected to be a permanent part of the radiology curriculum giving all our residents an outstanding opportunity to see the incredible depth and breadth of cases that BCH has and be taught from their world class faculty. This will supplement the great teaching already provided by ourpedsradiology attendings, Ilse and Bindu.  Coming from personal experience, I am sure the BCH rotation will be memorable and professionally gratifying!

Newsletter Residency Update September 2020

RADIOLOGY GRAND ROUNDS

We have Radiology Grand Rounds 6-8 times a year, typically on the first Thursday of the month. Unfortunately, we are unable to have the speaker physically on our campus under the current circumstances. For this reason, Grand Rounds lecture will need to be remote. However, on the bright side, geographical limitations are no longer an issue and we can now easily invite speakers from the West Coast and abroad.

Grand Rounds are excellent opportunities to learn directly from the expert in the field and to get to know the speaker personally. It is a critical component of our education in the department for all levels, including residents, fellows, attendings, medical students and other clinical colleagues.

We have outlined a diverse set of topics for this year and will be carefully selecting a speaker from each subspecialty. In addition, we invite one or two speakers on non-clinical topics every year, such as business, education, diversity, wellness, etc. The topic and content of the lecture is very important. An ideal speaker will help us update our knowledge, improve our practice, collaborate with other institutions on education and research, and for residents, will help guide fellowship selection. Due to social distancing requirements, we are unable to have dinners with the invited speakers. However I am hoping we can set up a virtual (i.e. zoom) chat room to have more individual conversations if the time allows.

Please communicate with your chief residents or section heads if you identify possible speakers.

MSK

Dr. Akira Murakami

The section of Musculoskeletal Imaging at Boston University Chobanian & Avedisian School of Medicine has always taken pride in our top-level work in this subspecialty. In particular, we have excelled in the field of Orthopedic Ultrasound. We routinely perform precision diagnostic work throughout the upper and lower extremities, often replacing MRI in certain circumstances. Ultrasound is also an ideal modality for providing image guidance for the vast number of interventional procedures that we perform, including therapeutic joint, bursa, and nerve injections as well as tendon fenestration / prolotherapy. We offer this service 5 days a week, and often incorporate weekend clinics into our busy practice.

Our diagnostic work in other modalities also excels. Our role as a busy Level One Trauma center in New England has given us high level experience in CT and radiographic imaging of acute orthopedic trauma. Our diverse subspecialty referral base within Orthopedics, Sports Medicine, Podiatry, and Rheumatology also ensures that we maintain our diverse 3T MRI imaging at the highest standards.

In terms of research, we have numerous ongoing studies which have produced a consistent flow of high-level publications. Specifically, we have a continuing series of work regarding the elite athletes of the Rio de Janeiro 2016 Summer Olympics. As this series of publications complete, we will be moving on to work with the data from future Olympic games. Our staff is also heavily involved in osteoarthritis and cartilage research, gaining recognition at top level scientific meetings, internationally.
Radiology Education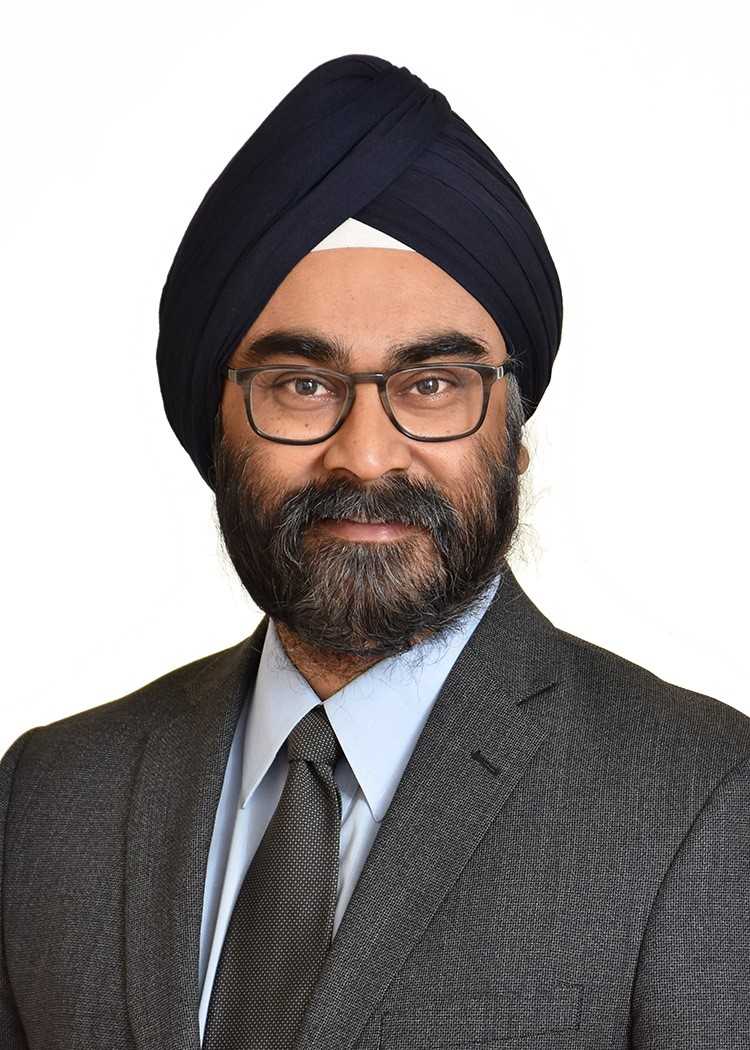 Dr. 
Harprit
Bedi
We are excited to continue the educational vision of the department and continue to be innovative in the face of Covid-19 physical distancing challenges. Everything from virtual fellow readouts to virtual medical student electives requires a team effort, enthusiasm and patience from educators and learners at all levels. Thanks to everyone in the department for continuing to make education a priority and dedicating your precious time and energy to this very important pillar of our mission. If you have any comments or ideas to help improve radiology education, please reach out to me.   
Clinical Ops

Dr. 
Jaroslaw
Tkacz
"New equipment and software updates will provide new imaging capabilities and improved efficiencies in our US and General sections" 
First up, we are excited to announce the opening of our new state-of-the-art fluoroscopy suite, located in the general radiology section of the department, Menino 1, which significantly increases our fluoroscopy volume capacity. The suite is equipped with a Siemens Luminos Agile Max system which is safer to use and provides sharper imaging technology that will helps us obtain the right image at the right dose. Stand-out features include a height-adjustable table for safer and easier patient transfer, large 43 x 43 cm dynamic flat panel detector for more patient coverage in dynamic and static modes, and a comprehensive dose reduction program designed to decrease radiation exposure for patients and staff without compromise to image quality. 
Next, we have completed significant software updates to our current ultrasound machines and await the imminent arrival of two new GE units to our ultrasound department. The updates and new equipment provide us with significant imaging quality improvements, including the ability to routinely perform MPR/3D ultrasound images, higher resolution scanning and significant leaps in color and spectral capabilities. New probe designs improve ergonomics and comfort for staff and patients. 3D capability can assist in problem solving complex diagnostic inquiries, such as the precise locations of ectopic pregnancies and implanted devices. 
Faculty Development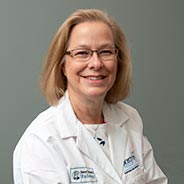 Dr. Priscilla J. Slanetz
Teaching Tips – Feedback 
Giving effective feedback is probably one of the most challenging tasks that we all face as educators. It is all too easy to pass on an opportunity at the PACS workstation or during an image-guided procedure that would provide a trainee with concrete suggestions for improvement. All too often we tell trainees that they are doing a good job or that they should keep reading. However, these comments are not particularly useful, as they do not contain any concrete suggestions for how a trainee can improve. It is critical that we take the time to give frequent and prompt feedback and to link it to specific tasks. Formative feedback allows us to have the greatest impact on the professional development of our trainees. Although we are required to provide summative feedback at the end of every clinical rotation, it is the daily formative comments that truly help our trainees grow and become great clinical radiologists. These conversations can be especially difficult when you need to give "negative" feedback. So here is a simple tool you can use to become more adept at giving feedback (Figure 1). 
The Feedback Ladder is an easy four-step approach. First and foremost, it is critical to create a safe environment where both faculty and trainee can have a private honest and confidential exchange. Then, it is important that you show curiosity. Start the feedback session by asking trainees to reflect on their work. Ask for clarification if you are not exactly sure what they might have said and to better understand their insight into the situation. For example, if the trainee came to a wrong diagnosis after observing certain imaging findings, you might start your conversation by saying: "I noticed that you saw the findings on the CT scan, but am curious if you could tell me how you arrive at that diagnosis." 
Second, spend some time providing positive comments. Even if everything did not go as planned, there is always something that was done well. 
Third, gently tell the trainee about your specific concerns. Be fair and unbiased. Use personal pronouns such as "I", "we", and "you" to your advantage. For example, you might say: "I noticed that you are have difficulty synthesizing the imaging findings with the clinical information. You are not alone, as many trainees find this a bit challenging in the beginning." Avoid being confrontational or accusatory. Focus on creating a collaborative and safe space, with the expectation that you will help the trainee improve. 
Finally, offer specific ideas for improvement. Your specific recommendation will, of course, vary depending on the situation, but personal pronouns used well can help enormously. For example, you might say: "We can work on this together by having you tell me your thought process when we readout cases during the next few days" or "I used to have the same problem but don't be discouraged. I found this article to be very helpful, so I would like you to read it and we can discuss it tomorrow." 
Research
Dr. Stephan Anderson
Growing Neuroscience Research 
Given Boston University's longstanding excellence and stature in the neurosciences, it comes as little surprise that neuroscience research continues to flourish in the department. 
This summer's recent completion of the Center for Translation Neuroscience Imaging (CTNI) at Boston University Chobanian & Avedisian School of Medicine offers brain scientists (among others) in the department and beyond a world of possibility. Made possible by a $4.9 million grant from the Massachusetts Life Sciences Center (MLSC), as well as additional in-kind donations valued at $6.3 million, and co-directed by Stephan Anderson, MD, Vice-Chairman of Research in the Department of Radiology and Lee Goldstein, MD, PhD, Director of Translational Research in the Department of Radiology, the CTNI aims to improve brain imaging techniques and open doors to developing diagnostics and treatments for neurodegenerative diseases. The center features a suite of state-of-the-art imaging tools, including leading-edge 3.0T human (Philips Ingenia Elition) and 9.4T small animal (Bruker BioSpec 94/20 featuring CryoProbe technology) MRI systems, in addition to ultrasound capabilities (Verasonics Vantage 256). 
The CTNI will complement an ongoing and highly diversified research portfolio throughout the Department of Radiology. Highlights include a world-class research head and neck and diverse brain science (cancers, sickle cell disease, amyloidosis, aging, and trauma) research program led by Osamu Sakai, MD, PhD, Section Chief of Neuroradiology. Dr. Hernan Jara, PhD, medical imaging physicist and Professor of Radiology leads an internationally-renowned effort in applying quantitative MRI techniques, including a novel white matter connectome imaging approach developed in his lab, to various brain pathologies, ranging from sequelae of preterm birth to traumatic brain injury. Finally, Lee Goldstein, MD, PhD, co-director of the CTNI leads a highly interdisciplinary research team in leading-edge discoveries related to Alzheimer's disease and chronic traumatic encephalopathy, among other allied brain pathologies. 
Publications
2020 Publications from the Department of Radiology, Boston Medical Center (last updated September 2020) [Bold = BUSM Faculty; Italic = BMC Trainee] 
Abdalkader M, Sathya A, Malek AM, Fifi JT, Norbash AM, Wakhloo AK, Nguyen TN. Roadmap for Resuming Elective Neuroendovascular Procedures Following the First COVID-19 Surge. Journal of Stroke and Cerebrovascular Diseases. 2020 
Abdalkader M, Ma A, Cohen M, Aliphas A, Sakai O, Nguyen TN. Endovascular coiling of large mastoid emissary vein causing pulsatile tinnitus. Interv Neuroradiol. 2020 May 14; 1591019920926333. 
Abdalkader M, Guermazi A, Engebretsen L, Roemer FW, Jarraya M, Hayashi D, Crema MD, Mian AZ. MRI-detected spinal degenerative disc changes in athletes participating in the Rio de Janeiro 2016 Summer Olympics games. BMC Musculoskeletal Disorders. 2020; in press. 
Behbahani S, Raseman J, Orlowski H, Sharma A, Eldaya R.  Renal Excretion of Contrast on CT Myelography: A Specific Marker of CSF Leak, accepted (in print) AJNR 2020 
Catanzano TM, Slanetz PJ, Schaefer PW, Chetlen AL, Naeger DM, Mohammed RL, Agarwal V, Mullins ME. Vice chair for education – twelve roles to provide a framework for success. Acad Radiol. 2020: 2020 Apr 1. pii: S1076-6332(20)30108-2. doi: 10.1016/j.acra.2020.02.022. [Epub ahead of print]. PMID: 32247724. 
Chang GH, Felson DT, Qiu S, Guermazi A, Capellini TD, Kolachalama VB. Correction to: Assessment of knee pain from MR imaging using a convolutional Siamese network. 
Eur Radiol. 2020 Jul 22. doi: 10.1007/s00330-020-07073-4. Online ahead of print. 
Cheema H, Mehta R, Slanetz PJ. Imaging and management of fibroepithelial breast lesions on percutaneous core needle biopsy. Breast J. 2020: Jan 10. doi: 10.1111/tbj.13749. [Epub ahead of print]. PMID: 31925856. 
Dao KA, Rives AF, Quintana EM, Kritselis MA, Fishman MDC, Sarangi R, Slanetz PJ. BIRADS 5 – more than cancer. RadioGraphics. 2020: Sep-Oct;40(5):1203-1204. 
Diamond M, Shin D, Wang J, Samuelsen B, LeBedis C.Imaging of Nontraumatic Upper Urinary Tract Emergencies. Semin Roentgenol. 2020 Apr;55(2):180-196.  
Dório M, Hunter DJ, Collins JE, Asher R, Eckstein F, Guermazi A, Roemer FW, Deveza LA. Association of baseline and change in tibial and femoral cartilage thickness and development of widespread full-thickness cartilage loss in knee osteoarthritis – data from the Osteoarthritis Initiative. Osteoarthritis Cartilage. 2020 Jun;28(6):811-818.  
Ford T, Curiale G, Nguyen TN, Aparicio H, Hamlyn EK, Gangadhara S, Cervantes-Arslanian AM, Greer D, Romero JR, Shulman JG. Optimization of resources and modifications in acute ischemic stroke care in response to the global COVID-19 pandemic. J Stroke Cerebrovasc Dis. 2020 Aug; 29(8):104980 
Fujima N, Andreu-Arasa VC, Meibom SK, Mercier GA, Salama A,Truong MT, Sakai O. Deep learning analysis using FDG-PET to predict treatment outcome in patients with oral cavity squamous cell carcinoma. Eur Radiol. 2020. In Press. 
Fujima N, Andreu-Arasa VC, Meibom SK, Mercier GA, Truong MT, Sakai O. Prediction of the human papillomavirus status in patients with oropharyngeal squamous cell carcinoma by FDG-PET imaging dataset using deep learning analysis: A hypothesis-generating study. Eur J Radiol. 2020 Mar 5;126:108936. 
Fujima N, Carlota Andreu-Arasa V, Barest GD, Srinivasan A, Sakai O. Magnetic Resonance Spectroscopy of the Head and Neck: Principles, Applications, and Challenges. Neuroimaging Clin N Am. 2020 Aug;30(3):283-293.  
Guermazi A, Jarraya M, Lynch JA, Felson DT, Clancy M, Nevitt M, Lewis CE, Torner J, Neogi T. Reliability of a new scoring system for intraarticular mineralization of the knee: Boston University Calcium Knee Score (BUCKS). Osteoarthritis Cartilage. 2020 Jun;28(6):802-810. 
Guglielmo FF, Anupindi SA, Fletcher JG, Al-Hawary MM, Dillman JR, Grand DJ, Bruining DH, Chatterji M, Darge K, Fidler JL, Gandhi NS, Gee MS, Grajo JR, Huang C, Jaffe TA, Park SH, Rimola J, Soto JA, Taouli B, Taylor SA, Baker ME.Small Bowel Crohn Disease at CT and MR Enterography: Imaging Atlas and Glossary of Terms. RadioGraphics. 2020 Mar-Apr;40(2):354-375. 

Hashemi S, Oda M, Onoue K, Basa K, Rubin SJ, Sakai O, Salama A, Ezzat WH.Determining the optimal osteotomy distance with the fibula free flap in mandibular reconstruction. Am J Otolaryngol. 2020 May-Jun;41(3):102436. 
Hayashi D, Roemer FW, Eckstein F, Samuels J, Guermazi A. Imaging of OA – from disease modification to clinical utility. Best Pract Res Clin Rheumatol. 2020 Sep 14:101588. doi: 10.1016/j.berh.2020.101588. Online ahead of print. 
Hsu MJ, Dinh DC, Shah NA, Bernal-Fernandez MC, Soto JA, Anderson SW, Ramalingam V. Time to conventional angiography in gastrointestinal bleeding: CT angiography compared to tagged RBC scan. Abdom Radiol (NY). 2020 Feb;45(2):307-311. 
Johnson VL, Guermazi A, Roemer FW, Hunter DJ.Association between radiographic anterior cruciate ligament tear and joint symptoms: Data from the osteoarthritis initiative. 
Int J Rheum Dis. 2020 Apr;23(4):576-581.  
Kariimi Z, Phillips J, Slanetz PJ, Lotfi P, Dialani V, Karimova EJ, Mehta TS. Factors associated with background parenchymal enhancement on contrast-enhanced mammography. Am J Roentgenol. 2020: Jul 8. doi: 10.2214/AJR.19.22353. Online ahead of print. 
Karimova EJ, Slanetz PJ. Charged with discharge: a case-based review of nipple discharge using the ACR Appropriateness Guidelines. J Breast Imaging. 2020;2(3):275-284 
Krishnan V, Xu J, Mendoza AG, Koretsky A, Anderson SA, Pelled G. High-resolution MEMRI characterizes laminar specific ascending and descending spinal cord pathways in rats. Neurosci Methods. 2020 Jul 1;340:108748. 
Lee J, Higgins MCSS. What Interventional Radiologists Should Know About Managing Severe Frostbite: A Meta-Analysis of Thrombolytic Therapy. American Journal of Roentgenology. 2020; in press. 
Levin SR, McAneny D, Durfee JK, Soto JA, Siracuse JJ, Farber A. Open resection of inferior vena caval leiomyomatosis invading an intravascular filter. J Vasc Surg Venous Lymphat Disord. 2020 Mar;8(2):285-286. 
Li B, Pomerleau M, Gupta A, Soto JA, Anderson SW.  Accuracy of Dual-Energy CT Virtual Unenhanced and Material-Specific Images: A Phantom Study. AJR Am J Roentgenol. 2020 Sep 2:1-9.  
Luff D, Bell SG, Slanetz PJ, Brown SD. Radiology trainees' perceptions of speaking up culture related to safety and unprofessional behavior in their work environments. Am J Roentgenol. 2020:in press. 
Manhas NS, Salehi S, Joyce P, Guermazi A, Ahmadzadehfar H, Gholamrezanezhad A. PET/Computed tomography scans and PET/MR imaging in the diagnosis and management of musculoskeletal diseases. A. PET Clin. 2020 Oct;15(4):535-545. 
Minaeva O, Hua N, Franz ES, Lupoli N, Mian AZ, Farris CW, Hildebrandt AM, Kiernan PT, Evers LE, Griffin AD, Liu X, Chancellor SE, Babcock KJ, Moncaster JA, Jara H, Alvarez VE, Huber BR, Guermazi A, Latour LL, McKee AC, Soto JA, Anderson SW, Goldstein LE. Nonhomogeneous Gadolinium Retention in the Cerebral Cortex after Intravenous Administration of Gadolinium-based Contrast Agent in Rats and Humans. Radiology. 2020 Feb;294(2):377-385. 

Mur T, Sakai O, Tracy L, Suzuki K, Faden D. Endopharyngeal Ultrasound: description of a novel technique to overcome a common diagnostic dilemma in a patient with a deep neck space mass. Clin Otolaryngol. 2020 Jun 23. doi: 10.1111/coa.13598. Online ahead of print 
Nguyen TN, Jadhav AP, Dasenbrock H, Nogueira RG, Abdalkader M, Ma A, Cervantes-Arslanian A, Greer DM, Daneshmand A, Yavagal DR, Jovin TG, Zaidat OO, Chou SH. Subarachnoid hemorrhage in the era of COVID-19. An opinion to mitigate exposure and conserve personal protective equipment. J Stroke and Cerebrovasc Dis. 2020; 29 
Patterson B, Culvenor AG, Barton CJ, Guermazi A, Stefanik J, Morris HG, Whitehead TS, Crossley KM. Poor functional performance 1 year after ACL reconstruction increases the risk of early osteoarthritis progression. Br J Sports Med. 2020 May;54(9):546-553.  
Perry H, Fang AJ, Tsai EM, Slanetz PJ. Imaging services for transgender patients: a primer for radiology practices to improve care. JACR. 2020: in press. 
Roemer FW, Demehri S, Omoumi P, Link TM, Kijowski R, Saarakkala S, Crema MD, Guermazi A. State of the art: imaging of osteoarthritis – revisited 2020. Radiology. 2020 Jul;296(1):5-21. 
Roemer FW, Eckstein F, Duda G, Guermazi A, Maschek S, Sharma L, Wirth W. Is Laminar Cartilage Composition as Determined by T2 Relaxometry Associated with Incident and Worsening of Cartilage or Bone Marrow Abnormalities? Cartilage. 2020 Jun 12:1947603520932197 
Roemer FW, Collins JE, Neogi T, Crema MD, Guermazi A. Association of knee OA structural phenotypes to risk for progression: a secondary analysis from the Foundation for National Institutes of Health Osteoarthritis Biomarkers study (FNIH). Osteoarthritis Cartilage. 2020 Sep;28(9):1220-1228. 
Roemer FW, Kraines J, Aydemir A, Wax S, Hochberg MC, Crema MD, Guermazi A. Evaluating the structural effects of intra-articular sprifermin on cartilage and non-cartilaginous tissue alterations, based on sqMRI assessment over 2 years. Osteoarthritis Cartilage. 2020 Sep;28(9):1229-1234. 
Rozenshtein A, Griffith BD, Slanetz PJ, DeBenedectis CM, Gould JE, Kohr JR, Mohammed TL, Paladin AM, Rochon PJ, Sheth M, Wiggins Iii EF, Swanson JO. "What Program Directors Think" V: Results of the 2019 Spring Survey of the Association of Program Directors in Radiology (APDR). Acad Radiol. 2020 Aug 7:S1076-6332(20)30416-5. doi: 10.1016/j.acra.2020.06.035. Online ahead of print 

Sayre EC, Esdaile JM, Kopec JA, Singer J, Wong H, Thorne A, Guermazi A, Nicolaou S, Cibere J. Specific manifestations of knee osteoarthritis predict depression and anxiety years in the future: Vancouver Longitudinal Study of Early Knee Osteoarthritis. 
BMC Musculoskelet Disord. 2020 Jul 16;21(1):467.  
Serner A, Weir A, Tol JL, Thorborg K, Yamashiro E, Guermazi A, Roemer FW, Hölmich P. Associations between initial clinical examination and imaging findings and return-to-sport in male athletes with acute adductor injuries: a prospective cohort study. Am J Sports Med. 2020 Apr;48(5):1151-1159.  
Sharmeen F, Dialani V, Slanetz PJ. Pseudoangiomatous stromal hyperplasia. J Breast Imaging. 2020: in press. 
Sheth MM, Samreen N, Rapoport I, Slanetz PJ, Fornari A, Lewis P. Harnessing the power of low-tech collaborative learning. J Breast Imaging. 2020; In press. 
Shin D, Rahimi H, Haroon S, Merritt A, Vemula A, Noronha A, LeBedis CA. Imaging of Gastrointestinal Tract Perforation. Radiol Clin North Am. 2020 Jan;58(1):19-44.  
Shulman JG, Jara H, Qureshi MM, Lau H, Finn B, Abbas S, Cervantes-Arslanian AM, Mercado M, Greer D, Chapman M, Mian AZ, Takahashi CE. Perihematomal edema surrounding spontaneous intracerebral hemorrhage by CT: Ellipsoidal versus morphometric volumetry. Medicine (Baltimore). 2020 Jul 10;99(28):e20951. 
Shyu JY, Khurana B, Soto JA, Biffl WL, Camacho MA, Diercks DB, Glanc P, Kalva SP, Khosa F, Meyer BJ, Ptak T, Raja AS, Salim A, West OC, Lockhart ME.  ACR Appropriateness Criteria® Major Blunt Trauma. Expert Panel on Major Trauma Imaging,.J Am Coll Radiol. 2020 May;17(5S):S160-S174. 
Slanetz PJ, Gupta SC, Shaffer K, Oates ME. Building resilience one moment at a time. J Am Coll Radiol. 2020;17(4):523-524. PMID: 31173742 
Slanetz PJ, Perry H, Kudla A, Soto JA. Building trust in radiology practice. J Am Coll Radiol 2020 Feb;17(2):296-297. PMID: 31563521. 
Slanetz PJ, Pool KL, Vaccaro JA, Elizondo-Riojas G. Maximizing radiology's global value-add. J Am Coll Radiol. 2020;17(6):824-826. PMID: 31563520 
Slanetz PJ, Naeger DM, Avery LL, Deite LA. Mixed practice in radiology education – has the time come? J Am Coll Radiol. 2020: Jan 6. pii: S1546-1440(19)31441-3. doi: 10.1016/j.jacr.2019.12.005. [Epub ahead of print]. PMID: 31917426. 
Slanetz PJ, Omary RA, Mainiero MB, Deitte LA. Educating the next generation of leaders in radiology. J Am Coll Radiol. 2020: Jan 28. pii: S1546-1440(20)30005-3. doi: 10.1016/j.jacr.2019.12.028. [Epub ahead of print]. PMID: 32004481. 
Slanetz PJ, Parikh U, Chapman T, Motuzas C. Coronavirus disease 2019 (COVID-19) and radiology education – strategies for survival. J Am Coll Radiol. 2020; Apr 23. pii: S1546-1440(20)30371-9. doi: 10.1016/j.jacr.2020.03.034. [Epub ahead of print] . PMID: 32335184. 
Slanetz PJ, Daye D*, Chen PH, Salkowski LR. Artificial intelligence and machine learning in radiology education is ready for prime time. J Am Coll Radiol. 2020 May 16:S1546-1440(20)30418-X. doi: 10.1016/j.jacr.2020.04.022. Online ahead of print. PMID: 32428437. 
Slanetz PJ, Spalluto L, Diaz Candamio MJ, Motuzas CL. Strategies to reach gender equity in radiology, JACR 2020; 2020 May 25:S1546-1440(20)30508-1. 
Slanetz PJ, Cooke E, Jambhekar K, Chong A. Branding your educational programs in the COVID-19 era. J Am Coll Radiol. 2020Jul 30:S1546-1440(20)30791-2. doi: 10.1016/j.jacr.2020.07.027. Online ahead of print. 
Slanetz PJ, Bedi H, Kesler T, Chetlen A. Optimizing journal clubs in the post-COVID era. J Am Coll Radiol. 2020; Aug 23:S1546-1440(20)30835-8. doi: 10.1016/j.jacr.2020.07.031. Online ahead of print. 
Slanetz PJ, Kurita S, Wright A, Mullins ME.Key Elements to Build and Sustain a Successful Residency Alumni Society. J Am Coll Radiol. 2020 Aug 23:S1546-1440(20)30836-X. doi: 10.1016/j.jacr.2020.07.032. Online ahead of print. 
Slanetz PJ. The power of one small act. J Am Coll Radiol. 2020; Jan 6. pii: S1546-1440(19)31442-5. doi: 10.1016/j.jacr.2019.12.006. [Epub ahead of print].  
Slanetz PJ. Digital breast tomosynthesis screening for breast cancer – it is cost-effective! Radiology. 2020: Aug 4:202779. doi: 10.1148/radiol.2020202779. Online ahead of print 
Staziaki PV, Sarangi R, Parikh UN, Brooks JG, LeBedis CA, Shaffer K. An objective structured clinical examination for medical student radiology clerkships: reproducibility study. JMIR Med Educ. 2020;6(6)e15444. 
Takumi K, Staziaki PV, Hito R, Nadhir R, Berk J, Andreu-Arasa VC, Chavez W, Sakai O. Amyloidosis in the head and neck: CT findings with clinicopathological correlation. Eur J Radiol. 2020.  Jul:128:109034.  
Tomita H, Kuno H, Sekiya K, Otani K, Sakai O, Li B, Hiyama T, Nomura K, Mimura H, Kobayashi T. Quantitative Assessment of Thyroid Nodules Using Dual-Energy Computed Tomography: Iodine Concentration Measurement and Multiparametric Texture Analysis for Differentiating between Malignant and Benign Lesions. Int J Endocrinol. 2020 Mar 18;2020:5484671. 
Treutlein C, Bäuerle T, Nagel AM, Guermazi A, Kleyer A, Simon D, Schett G, Hepp T, Uder M, Roemer FW. Comprehensive assessment of knee joint synovitis at 7T MRI using contrast-enhanced and non-enhanced sequences. BMC Musculoskelet Disord. 2020 Feb 21;21(1):116. 
Verma N, Catanzano T, Mohammed TL, Slanetz PJ. Personalizing the virtual residency program visit. Acad Radiology. 2020: Sep;27(9):1323-1324. doi: 10.1016/j.acra.2020.06.003. Epub 2020 Jul 14. 
Wei CJ, Ghaderi KF, Phillips J, Slanetz PJ, Mehta TS, Fishman MDC, Karimova EJ, Brook A, Dialani V. Are MRI features of estrogen receptor-positive invasive breast cancers predictive of Oncotype DX recurrence scores? Am J Roentgenol. 2020: in press. 
Zhai G, Sun X, Randel E, Liu M, Wang N, Tolstykh I, Rahman P, Torner J, Lewis CE, Nevitt MC, Guermazi A, Roemer F, Felson DT. Phenylalanine is a novel marker for radiographic knee osteoarthritis progression: the MOST study. J Rheumatol. 2020 May 1:jrheum.200054. doi: 10.3899/jrheum.200054. Online ahead of print.