Epidemiology and Clinical Research Group
Translational-Clinical Research
---
Mission Statement: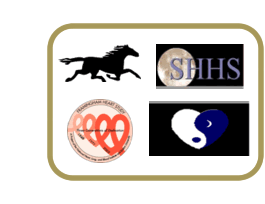 The use of observational approaches in human research has contributed to the understanding and treatment of a variety of diseases, most notably cardiovascular disease. We hope to apply these techniques to shed light on the host, environmental, and host-environmental bases for the development of lung diseases.
We are specifically interested in developing methodologies to investigate the pathogenesis of asthma, COPD, and sleep disordered breathing, including both standard epidemiology and genetic epidemiology. We make use of a variety of resources that are already available, such as the Normative Aging Study, the BU-based Framingham Heart Study, and the BU-based Sleep Heart Health Study, while developing research cohorts (Inner-city Asthma Study, Inner-city Asthma Consortium, Neurobehavioral Assessment of Pediatric Sleep).
Disease specific work: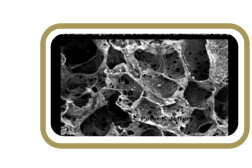 COPD
COPD is a leading cause of death and disability and is the only major cause of death that is on the rise. While cigarette smoking is the most significant risk factor, not all smokers develop COPD. Despite the enormous burden in both economic and personal terms imposed by COPD, our understanding of the differential susceptibility to cigarette smoking remains limited. By exploring the relation of risk factors that may be causally related to the loss of lung function, we may better understand the pathogenesis of the disease, better target public health interventions, and improve our ability to develop novel treatments. A variety of existing datasets are immediately available to the Epidemiology group, including the Framingham Heart Study and the Normative Aging Study.
The role of systemic inflammation, oxidant stress, and lipids in the pathogenesis of COPD:
Drs. Walter and O'Connor are conducting these studies of the pathogenesis of chronic airflow obstruction in the three generations of participants in the Framingham Heart Study, using longitudinal pulmonary function data dating back to 1948, supplemented in recent years with measurements of biomarkers of interest.
Genetic risk factors for COPD:
The multi-generational Framingham cohorts include large numbers of extended pedigrees, providing a rich population for family-based genetic studies. Drs. O'Connor, Walter, and Burkart are participating in both genome-wide linkage studies to discover new genetic risk factors and family-based and case-control association studies of candidate genes.
Normative Aging Study
Genetic risk factors for accelerated loss of lung function:
The Normative Aging Study, a cohort of mostly Veterans, began with 2,280 initially healthy men in 1963. They have been examined longitudinally since and a range of parameters, including pulmonary function, were measured. Using data from the Normative Aging Study, Dr. Sparrow is examining the genetics of accelerated loss of pulmonary function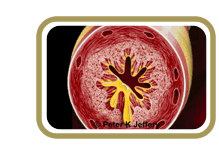 Asthma
The prevalence of asthma is rising, especially in the inner-city. Investigators in the Epidemiology section are taking a range of approaches to better understand the factors that are contributing to the increasing disease burden and to improve the therapeutic options for those affected.
Inner-city asthma-
Dr. O'Connor is the Boston University PI of the NIH-funded Inner-City Asthma Study and Inner-City Asthma Consortium. Current studies within these initiatives include:
Asthma Control Evaluation (ACE) Study: A multi-center randomized clinical trial testing the hypothesis that the use of exhaled nitric oxide (eNO) measurements to titrate asthma therapy leads to improved asthma control in inner-city asthmatic children.
Urban Environment and Childhood Asthma (URECA) Study: A multi-center birth cohort study of the genetic and environmental (including viral infection) risk factors for allergy and asthma in an inner-city population.
Ongoing analysis of data from the Inner-City Asthma Study (ICAS), for which data collection has been completed.
Asthma genetics
Family-based association study of IL-16 SNPs and haplotypes in 341 affected sib-pair Caucasian families, in collaboration with the Pulmonary Immunology Group
Asthma genetics study: Case-control association study of multiple candidate genes in racially and ethnically diverse inner-city population
Sleep
During the past decade there has been a dramatic increase in the recognition of obstructive sleep apnea/hypopnea (OSAH) as a highly prevalent disorder with important neurobehavioral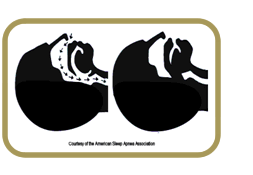 and cardiovascular consequences in both adults and children. The widely cited prevalence of 2% of adult women and 4% of adult men reflects only those with severe daytime sleepiness; the prevalence of milder OSAH is probably 4-5 times greater. Although often considered a disease of middle age, it has long been recognized that children with adenotonsillar hypertrophy are also at risk for OSAH. The prevalence of pediatric sleep apnea is now increasing along with the rise in childhood obesity. Research efforts of the Sleep Epidemiology Group are currently focused on the cardiovascular and neurobehavioral consequences of OSAH in both adults and children, and on methods to improve adherance to CPAP, the most common therapeutic modality in adults.
In conjunction with the Framingham Heart Study, we are currently involved in this multi-center, prospective epidemiologic study of the cardiovascular consequences of OSAH in adults. Although the final outcomes of this study are several years away, the study has become a major source of insight into the neurobehavioral, metabolic, and cardiovascular consequences and natural history of sleep-disordered breathing and other common sleep disorders. For example, recent studies have demonstrated that both OSAH and voluntary sleep restriction are associated with impaired glucose metabolism.
Neurobehavioral consequences of sleep apnea in children
Working with a birth cohort of children in eastern Massachusetts, we are investigating the prevalence and neurobehavioral consequences of sleep-disordered breathing in children. Our data indicate that even mild sleep-disordered breathing is associated with significantly poorer performance in a wide range of neurocognitive domains.
Apnea Positive Pressure Long-term Efficacy Study
The reversibility of the neurobehavioral consequences of obstructive sleep apnea/hypopnea remains a source of controversy. In conjunction with the Brigham and Women's Hospital, we are participating in a multi-center randomized clinical trial of CPAP therapy for adult OSAH to assess the impact of therapy on a range of neurobehavioral domains, including sleepiness, attention, working memory, mood and quality of life.
A telephone-linked communication system for CPAP adherence
In this project, we are evaluating the use of an interactive voice response system, which uses behavioral motivation techniques, disease- and therapy-specific education, and early identification of side effects, to improve adherance to CPAP therapy.
Expertise:
High-throughput genotyping with and ABI 7900HT sequencer
FBAT and PBAT statistical programming and analyses
Haplotype-tagged SNPs (htSNPs)
Haplotype analyses with Haplostats in our case-control population and haplotype FBAT in our family-based association study
Investigators:
George T. O'Connor, MD, MS
Daniel J. Gottlieb, MD, MPH
Robert E. Walter, MD, MPH
David Sparrow, DSc
Post-Doctoral Fellows:
Hassan Chami, MD
Ting Chen, MD
Terese Hammond, MD
Collaborators:
Selected Publications:
Gottlieb DJ. Punjabi NM. et al. Association of sleep time with diabetes mellitus and impaired glucose tolerance. Archives of Internal Medicine. 165(8):863-7, 2005 Apr 25.
O'Connor, GT. Allergen avoidance in asthma: what do we do now? Journal of Allergy and Clinical Immunology 2005; 116: 26-30.
Morgan WJ. Crain EF. Gruchalla RS. O'Connor GT. et al for Inner-City Asthma Study Group. Results of a home-based environmental intervention among urban children with asthma. New England Journal of Medicine. 351(11):1068-80, 2004 Sep 9.
O'Connor GT, Walter M, Mitchell, Kattan M, Morgan W, Gruchalla RS, Pongracic J, Smartt E, Stout J, Evans R, Crain CF, Burge HA. Airborne fungi in the homes of asthmatic children in low-income urban communities: The Inner-City Asthma Study. J Allergy Clin Immunol 2004; 114: 599-606.
Gottlieb DJ. Chase C. et al. Sleep-disordered breathing symptoms are associated with poorer cognitive function in 5-year-old children. Journal of Pediatrics. 145(4):458-64, 2004 Oct.
Punjabi NM. Shahar E. Redline S. Gottlieb DJ. et al for the Sleep Heart Health Study Investigators. Sleep-disordered breathing, glucose intolerance, and insulin resistance: the Sleep Heart Health Study. American Journal of Epidemiology. 160(6):521-30, 2004 Sep 15.
Wilk JB. DeStefano AL. Arnett DK. Rich SS. Djousse L. Crapo RO. Leppert MF. Province MA. Cupples LA. Gottlieb DJ. Myers RH. A genome-wide scan of pulmonary function measures in the National Heart, Lung, and Blood Institute Family Heart Study. American Journal of Respiratory & Critical Care Medicine. 167(11):1528-33, 2003 Jun 1.
Walter RE. Beiser A. Givelber RJ. O'Connor GT. Gottlieb DJ. Association between glycemic state and lung function: the Framingham Heart Study. American Journal of Respiratory & Critical Care Medicine. 167(6):911-6, 2003 Mar 15.
Sanders MH. Newman AB. Haggerty CL. Redline S. Lebowitz M. Samet J. O'Connor GT. Punjabi NM. Shahar E. Sleep Heart Health Study. Sleep and sleep-disordered breathing in adults with predominantly mild obstructive airway disease. American Journal of Respiratory & Critical Care Medicine. 167(1):7-14, 2003 Jan 1.
Gottlieb DJ, Vezina RM, Chase C, Lesko SM, Heeren TC, Weese-Mayer DE, Auerbach SH, Corwin MJ. Sleep-Disordered Breathing in Five-Year-Old Children is Associated with Sleepiness and Problem Behaviors. Pediatrics 2003; 112:870-877.
Wallace LA, Mitchell H, O'Connor GT, Neas L, Lippmann M, Kattan M, Koenig J, Stout JW, Vaughn BJ, Wallace D, Walter M, Adams K, Liu LJ; Inner-City Asthma Study. Particle concentrations in inner-city homes of children with asthma: the effect of smoking, cooking, and outdoor pollution. Environ Health Perspect. 2003; 111:1265-72.
Young T. Peppard PE. Gottlieb DJ. Epidemiology of obstructive sleep apnea: a population health perspective. American Journal of Respiratory & Critical Care Medicine. 165(9):1217-39, 2002 May 1.
Joost O. Wilk JB. Cupples LA. Harmon M. Shearman AM. Baldwin CT. O'Connor GT. Myers RH. Gottlieb DJ. Genetic loci influencing lung function: a genome-wide scan in the Framingham Study. American Journal of Respiratory & Critical Care Medicine. 165(6):795-9, 2002 Mar 15.
Gottlieb DJ. Cardiac pacing–a novel therapy for sleep apnea? New England Journal of Medicine. 346(6):444-5, 2002 Feb 7.
Gottlieb DJ. Wilk JB. Harmon M. Evans JC. Joost O. Levy D. O'Connor GT. Myers RH. Heritability of longitudinal change in lung function. The Framingham study. American Journal of Respiratory & Critical Care Medicine. 164(9):1655-9, 2001 Nov 1.
Guidry UC. Mendes LA. Evans JC. Levy D. O'Connor GT. Larson MG. Gottlieb DJ. Benjamin EJ. Echocardiographic features of the right heart in sleep-disordered breathing: the Framingham Heart Study. American Journal of Respiratory & Critical Care Medicine. 164(6):933-8, 2001 Sep 15.
Vojta PJ. Randels SP. Stout J. Muilenberg M. Burge HA. Lynn H. Mitchell H. O'Connor GT. Zeldin DC. Effects of physical interventions on house dust mite allergen levels in carpet, bed, and upholstery dust in low-income, urban homes. Environmental Health Perspectives. 109(8):815-9, 2001 Aug.
Shahar E. Whitney CW. Redline S. Lee ET. Newman AB. Javier Nieto F. O'Connor GT. Boland LL. Schwartz JE. Samet JM. Sleep-disordered breathing and cardiovascular disease: cross-sectional results of the Sleep Heart Health Study. American Journal of Respiratory & Critical Care Medicine. 163(1):19-25, 2001 Jan.
Gottlieb DJ, Yao Q, Redline S, Ali T, Mahowald M. Does snoring predict sleepiness independently of apnea and hypopnea frequency? Am. J. Resp. Crit. Care Med. 2000;162:1512-1517.
Gottlieb DJ. Whitney CW. Bonekat WH. Iber C. James GD. Lebowitz M. Nieto FJ. Rosenberg CE. Relation of sleepiness to respiratory disturbance index: the Sleep Heart Health Study. American Journal of Respiratory & Critical Care Medicine. 159(2):502-7, 1999 Feb.