Amyloidosis
Translational-Clinical Research
---
Mission Statement:
The Amyloid Treatment and Research Program, a world-renowned center of excellence at Boston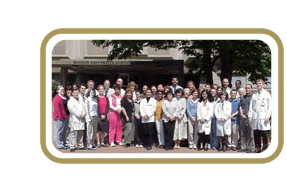 University Medical Center, is dedicated to the evaluation and care of patients with all forms of localized and systemic amyloidoses. The Amyloid Program is also a leader in molecular, cellular, and biophysical investigations of protein misfolding and amyloid fibril formation.
Through understanding the basic mechanisms that control amyloid deposition and resultant organ disruption, our mission is develop more effective treatment strategies for patients with amyloidosis.
Background:
Founded in 1960, the Amyloid Clinic functions as a multidisciplinary team of clinicians from Nephrology, Neurology, Cardiology, Endocrinology, Hematology, Gastroenterology, and Pulmonary/Critical Care Medicine. Over 300 patients from around the world annually undergo a 3-day evaluation through the Amyloid Clinic. The purpose of this exhaustive diagnostic work-up is to clarify and define disease phenotypes so that a rational and effective treatment plan can be developed.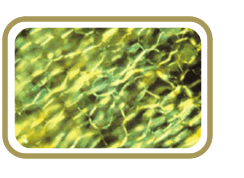 Work by the Clinical and Research Amyloid team has resulted in more than 300 publications in leading journals, the creation and validation of new therapies such as dose-intensive chemotherapy with autologous stem cell transplantation. This program is supported by a variety of NIH grants focused on both clinical and basic science aspects of amyloidosis. In January 2006, Dr. John Berk (Principal Investigator) and staff will begin enrollment for an FDA and NIH-funded international, multi-centered, randomized, placebo-controlled study examining a novel approach to the treatment of Familial Amyloid.
Additionally, Dr. Berk formed the Amyloid Airway Clinic (ACC) several years ago in response to an increasing need for a multi-disciplinary approach for the treatment of amyloid-related lung disease. The ACC staff includes Otolaryngologists, Radiation Oncologists, Hematologists, and Pulmonary Medicine physicians experienced in the care of amyloid patients. Together ACC staff examines, studies, and collectively devises individualized treatment plans for patients with focal or extensive airway amyloid. Treatments include laser therapy by rigid or flexible bronchoscopy, low dose radiation, and photodynamic therapy.
Clinical Activities:
Amyloid Clinic weekly performs exhaustive 3-day diagnostic and disease burden assessments on patients referred from around the world
Weekly Tumor Board meetings to review bone marrow biopsies, protein & immunofixation electrophoreses, and Congo Red staining of fat pad aspirates
Every-other week multi-disciplinary Amyloid Team meetings to present and discuss new and continuing treatment cases
Monthly Amyloid Airway Clinic multi-disciplinary meetings to review and discuss new and active cases
Clinical Trials:
SWOG #S0115: Phase II Trial Evaluating Modified High Dose Melphalan (100 Mg/M2) And Autologous Stem Cell Transplantation For Patients with AL amyloidosis or High Risk Patients with Multiple Myeloma (A Bone Marrow Transplant Study)
Velcade: An Open-Label, Phase I/II Study of VELCADE (bortezomib) for injection in Subjects with Light Chain Amyloidosis
Phase II Trial of Second Autologous Transplantation in AL Amyloidosis
Phase II Trial of the Immunomodulatory Drug CC-5013 (Revlimid) for Pts with AL Amyloidosis
NIH # R01 NS051306-01: The Effect of Diflunisal on Hereditary Amyloidosis
Funded Basic Science
NIH Program Project Grant:
Five projects address the biophysical and cellular basis of light chain amyloid fibril formation, creation of a murine model of human AL amyloidosis, and the toxicity of amyloid light chains on whole organ and cellular myocardial function.
Personnel and Collaborators:
Martha Skinner, MD, Professor of Medicine, Director of the Amyloid Program
David Seldin, MD, Professor of Medicine, Associate Director of Research, Hematology Consultant
John Berk, MD, Associate Professor of Medicine, Associate Director of Clinical Affairs, Pulmonary & Critical Care Medicine Consultant
Vaishali Sanchorawala, Associate Professor of Medicine, Hematology Consultant Director, Stem Cell Transplant Program,
Laura Dember, MD, Associate Professor of Medicine, Renal Consultant
Janice Wiesman, MD, Assistant Professor of Medicine, Neurology Consultant, Director of Electromyography
Frederick Ruberg, Assistant Professor of Medicine, Cardiology Consultant
Douglas Sawyer, Professor of Medicine, Cardiology Consultant
Karen Quillen, MD, Assistant Professor of Medicine, Hematology Consultant, Director of Transfusion Medicine
Robert Lowe, MD, Assistant Professor of Medicine, GI Consultant
Selected Publications:
Nordlinger M, Magnani B, Skinner M, Falk RH. Is elevated plasma B-natriuretic peptide in amyloidosis simply a function of the presence of heart failure? 2005 Am J Cardiol 96(7):982, 2005.
Sanchorawala V, Seldin DC, Magnani B, Skinner M, Wright DG. Serum free light-chain responses after high-dose intravenous melphalan and autologous stem cell transplantation for AL (primary) amyloidosis. Bone Marrow Transplant. 2005 Oct;36(7):597-600.
Ng B, Connors LH, Davidoff R, Skinner M, Falk RH. Senile systemic amyloidosis presenting with heart failure: a comparison with light chain-associated amyloidosis. Arch Intern Med. 2005 Jun 27;165(12):1425-9.
Oran B, Malek K, Sanchorawala V, Wright DG, Quillen K, Finn KT, LaValley M, Skinner M, Seldin DC. Predictive factors for hematopoietic engraftment after autologous peripheral blood stem cell transplantation for AL amyloidosis. Bone Marrow Transplant. 2005 Mar;35(6):567-75.
Trinkaus-Randall V, Walsh MT, Steeves S, Monis G, Connors LH, Skinner M. Cellular response of cardiac fibroblasts to amyloidogenic light chains. Am J Pathol. 2005 Jan;166(1):197-208.
Skinner M, Sanchorawala V, Seldin DC, Dember LM, Falk RH, Berk JL, Anderson JJ, O'Hara C, Finn KT, Libbey CA, Wiesman J, Quillen K, Swan N, Wright DG. High-dose melphalan and autologous stem-cell transplantation in patients with AL amyloidosis: an 8-year study. Ann Intern Med. 2004 Jan 20;140(2):85-93. (http://www.annals.org/cgi/reprint/140/2/85.pdf)
Brenner DA, Jain M, Pimentel DR, Conners LH, Skinner M, Apstein CS, Liao R. Human amyloidogenic light chains directly impair cardiomyocyte function through an increase in cellular oxidant stress. Circ Res. 2004 Apr 30;94(8):1008-10 (http://circres.ahajournals.org/cgi/content/full/94/8/1008)