Basic Science Research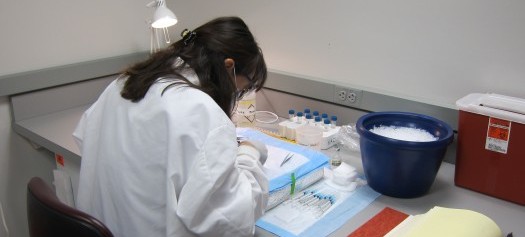 The Boston University Pulmonary Center is an internationally-renowned scientific research center dedicated to the advancement of knowledge concerning lung disease. The Center, formally organized as an endowed research center in 1982, is directed by Dr. Joseph Mizgerd. Today the Pulmonary Center occupies approximately 20,000 square feet of modern laboratory space at Boston University School of Medicine. Here, premiere scientists and physicians conduct state-of-the-art research and train Ph.D. students and pulmonary and post-doctoral fellows to be tomorrow's scientific and pulmonary leaders.
Our research laboratories are a magnet for visiting scientists and PhD post-doctoral fellows seeking training in disciplines associated with lung diseases. In that regard we have hosted visiting scientists in the past 15 years from Japan, France, Italy, China, Israel, the Netherlands, South America and other institutions in the United States.
Click on any of our research groups and scientific programs listed to the right of this page to find out why the Pulmonary Center is one of the premiere pulmonary research organizations in the United States.