Joseph Kaserman, M.D.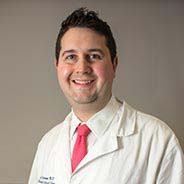 Assistant Professor of Medicine
Boston University School of Medicine
Pulmonary, Allergy, Sleep & Critical Care Medicine
kaserman@bu.edu
BU Profile for Dr. Kaserman
Medical School: University of Vermont College of Medicine
Residency: Brown University, Internal Medicine
Fellowship: Boston University Medical Center, Pulmonary Disease and Critical Care Medicine
Special Interests:
Alpha1 antitrypsin deficiency is the most common cause of hereditary liver disease, however, only about 10% of patients with the mutation develop liver disease. The mechanism for why certain patients develop liver disease remains poorly understood. Using hiPS cells we will correct the Z AAT mutation using the CRISPR/Cas9 system to compare syngeneic daughter clones. This will reduce variation due to other genetic differences allowing for a more precise evaluation of the effects from the mutant protein and allow for the creation of a disease signature.
Selected Publications:
Kaserman JE, Wilson AA. Patient-Derived Induced Pluripotent Stem Cells for Alpha-1 Antitrypsin Deficiency Disease Modeling and Therapeutic Discovery. Chronic Obstr Pulm Dis. 2018 Sep 15; 5(4):258-266.View Related Profiles. PMID: 30723783
Segeritz CP, Rashid ST, de Brito MC, Serra MP, Ordonez A, Morell CM, Kaserman JE, Madrigal P, Hannan NRF, Gatto L, Tan L, Wilson AA, Lilley K, Marciniak SJ, Gooptu B, Lomas DA, Vallier L. hiPSC hepatocyte model demonstrates the role of unfolded protein response and inflammatory networks in a1-antitrypsin deficiency. J Hepatol. 2018 Oct; 69(4):851-860.View Related Profiles. PMID: 29879455
Kaserman JE, Wilson AA. Protocol for Directed Differentiation of Human Induced Pluripotent Stem Cells (iPSCs) to a Hepatic Lineage. Methods Mol Biol. 2017; 1639:151-160.View Related Profiles. PMID: 28752455
Garcia MI, Kaserman J, Chung YH, Jung JU, Lee SH. Herpesvirus saimiri STP-A oncoprotein utilizes Src family protein tyrosine kinase and tumor necrosis factor receptor-associated factors to elicit cellular signal transduction. J Virol. 2007 Mar; 81(6):2663-74. PMID: 17182673; PMCID: PMC1866011
Please see BU Profile for complete publications list