George O'Connor, M.D.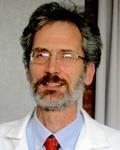 Professor of Medicine
Director, Adult Asthma Program
goconnor@bu.edu
BU Profile for Dr. O'Connor
Medical School: Boston University School of Medicine
Internship: Boston City Hospital
Residency: Boston City Hospital
Fellowship: Brigham and Women's Hospital
Master's/PhD programs: MS – Physiology/Respiratory Epidemiology, Harvard School of Public Health
Special Interests
Research:
Asthma
COPD
Epidemiology, genetic epidemiology, clinical trials
Sleep apnea
Clinical:
Asthma
COPD
Critical care
My research focuses on epidemiology, including genetic epidemiology, and clinical investigations of asthma, chronic obstructive pulmonary disease, and sleep apnea. I have been the Boston University principal investigator of several NIH-funded multi-center investigations, currently including the Sleep Heart Health Study and the Inner-City Asthma Consortium (ICAC). Our ICAC studies include clinical trials in children and adolescents with asthma and a birth-cohort study examining the risk factors for asthma and allergy in the inner city. I also conduct epidemiologic and genetic epidemiologic research at the Framingham Heart Study, including genome-wide association studies seeking novel genetic determinants of lung function impairment and atopy. I am collaborating with the Pulmonary Center's Bioinformatics program in studies of alterations in gene expression related to tobacco smoking and COPD. In addition, I am collaborating with investigators in BU's College of Engineering in studies of innovative approaches to physiologic assessment in asthma and to mechanical ventilation in acute lung injury. My research spans disciplines including adult medicine, pediatrics, obstetrics, epidemiology, genetics and genomics, immunology, and engineering. I direct the adult asthma program at Boston Medical Center. My outpatient practice focuses on adults with asthma, COPD, and bronchiectasis.
Selected Publications:
Please see BU Profile for complete Publications list
Selected Reprints:
Clinic is in the Doctor's Office Building, 4th floor (DOB-4)