Ehab Billatos, M.D.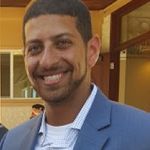 Assistant Professor of Medicine
ebillato@bu.edu
BU Profile for Dr. Billatos
Medical School: University of Texas Health Sciences Center – San Antonio
Internship: University of Texas Southwestern
Residency: University of Texas Southwestern
Fellowship: Pulmonary Fellowship, Boston University School of Medicine
Special Interests:
Research:
Dr. Billatos serves as the deputy director and overall PI for the DECAMP consortium (Detection of Early Cancer Among Military Personnel) which aims to improve the early diagnosis of lung cancer in veterans via biomarker validation and development. This project serves as a biorepository of specimens and data unparalleled in contemporary pulmonary medical research. He is also involved in single sequencing from lymph node tissue obtained via Endobronchial Ultrasound (EBUS) bronchoscopy for the evaluation and profiling of lung cancer.
Clinical:
Dr. Billatos is director of the Pleural Disease Pulmonary Consult service which is dedicated to the diagnosis, treatment, and management of patients with pleural disease both inpatient and outpatient. He also serves as the assistant director of bronchoscopy with a special interest in advanced bronchoscopy using endobronchial ultrasound (EBUS) for lung cancer staging and for diagnosis of other lung diseases. Finally, he sees patients in the lung nodule clinic at Boston Medical Center in which patients are referred as part of BMC's robust lung cancer screening program.
Selected Publications:
Billatos, E., Duan, F., Moses, E., Marques, H., Mahon, I., Dymond, L., Apgar, C., Aberle, D., Washko, G., Spira, A., et al. (2019). Detection of early lung cancer among military personnel (DECAMP) consortium: study protocols. BMC Pulm Med 19, 59.
Billatos, E., Faiz, A., Gesthalter, Y., LeClerc, A., Alekseyev, Y.O., Xiao, X., Liu, G., Ten Hacken, N.H.T., Heijink, I.H., Timens, W., et al. (2018). Impact of acute exposure to cigarette smoke on airway gene expression. Physiol. Genomics 50, 705–713.
Billatos, E., Vick, J.L., Lenburg, M.E., and Spira, A.E. (2018). The Airway Transcriptome as a Biomarker for Early Lung Cancer Detection. Clin. Cancer Res.
Billatos, E., Kathuria, H. Chapter 9 – Lung Cancer. In: David SP, editor. Genomic and Precision Medicine (Third Edition) [Internet]. Boston: Academic Press; 2017 [cited 2018 May 29]. page 165–80.
Available from: https://www.sciencedirect.com/science/article/pii/B9780128006856000096