Kevin C. Wilson, M.D.
Faculty and Fellows
---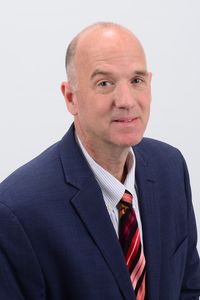 kcwilson@bu.edu
Professor of Medicine
Medical School: University of Maryland
Internship: Massachusetts General Hospital
Residency: Massachusetts General Hospital
Fellowship: Boston University Medical Center
Special Interests:
Research:
Group facilitation and project management
Methodology of clinical practice guidelines
Writing and grading evidence-based recommendations
Systematic reviews
Appraisal of evidence
Presentation of evidence
Clinical:
Critical Care Medicine
General Pulmonary Medicine
Dr. Wilson attends in the Outpatient Pulmonary Medicine Clinic, Medical Intensive Care Unit, and Pulmonary Consultation Service at Boston Medical Center. He also serves as the Chief of Documents and Medical Affairs for the American Thoracic Society (ATS), where he oversees the development of clinical practice guidelines and other official documents for the ATS.
Dr. Wilson is a clinical practice guideline methodologist who has expertise in appraising and summarizing evidence, and writing and grading evidence-based recommendations.  He has served as the chair or methodologist for numerous clinical practice guideline panels, runs the ATS guideline methodology training program, speaks publicly on topics related to evidence-based medicine, and teaches how to critically appraise the literature and apply evidence to clinical practice. As a result of his work, Dr. Wilson received a Presidential Commendation from the ATS in 2013 and 2017,  won the Boston University Pulmonary Center Teaching Award in 2009, and was named a Clinical Expert by the ATS in 2007. Dr. Wilson is the former editor of Pulmonary, Critical Care, and Sleep Medicine for UpToDate, a popular online clinical reference.
Selected publications:
Please see:
https://www.ncbi.nlm.nih.gov/pubmed/?term=wilson+kc
Links: