John L. Berk, M.D.
Faculty and Fellows
---
jberk@bu.edu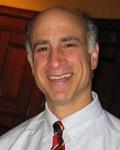 Associate Professor of Medicine
Director, Bronchoscopy Service, BMC
Associate Director, Pulmonary & Critical Care Medicine Fellowship
Assistant Director, Amyloidosis Treatment Center
Director, Amyloid Airway Clinic
Medical School: Case Western Reserve University School of Medicine (CWRU)
Internship: University Hospitals, CWRU
Residency: University Hospitals, CWRU
Fellowship: Pulmonary Fellowship, Boston University School of Medicine
Other Post-doctoral Fellowships/Training: Research Associate, Howard Hughes Medical Institute
Special Interests:
Research:
Hereditary and wild-type ATTR amyloidosis
Radiation treatment of localized AL amyloidosis
Clinical:
Amyloid-related lung disease
Lung manifestations of localized & systemic amyloidoses
John Berk attends on the Pulmonary Consult service and in the Medical Intensive Care Units. He directs the Bronchoscopy Service at Boston Medical Center, and is the Pulmonary Medicine and Critical Care expert of the multi-disciplinary Amyloid Treatment and Research Program, an internationally recognized center of excellence.
Dr. Berk is the Principal Investigator for an NIH & FDA funded international trial designed to establish whether diflunisal (Dolobid®) prevents neurologic disease progression in patients with familial amyloidotic polyneuropathy (FAP).
Selected Publications:
Please see BU Profile for complete publications list
Selected Reprints:
Adams, D, Gonzalez-Durarte A, O'Riordan WD, Yang CC, Ueda M, Kristen AV, Tournev I, Schmidt HH, Coelho T, Berk JL, et al.  Patisiran, an RNAi Therapeutic, for Hereditary Transthyretin Amyloidosis. N Engl J Med. 2018 379(1):11-21.
Benson MD, Waddington-Cruz M, Berk JL, et al. Inotersen Treatment for Patients with Hereditary Transthyretin Amyloidosis. N Engl J Med. 2018 379(1):22-31.
Berk JL, Suhr OB, Obici L et al. Repurposing diflunisal for familial amyloid polyneuropathy: a randomized trial. JAMA. 2013;310(24):2658-67.
Truong MT, Kachnic LA, Grillone GA, Bohrs HK, Lee R, Sakai O, Berk JL. Long Term Results of Conformal Radiotherapy for Progressive Airway Amyloidosis International Journal of Radiation Oncology, Biology, Physics, Jan, 2012 [Epub]
Links: