Elizabeth S. Klings, M.D.
Faculty and Fellows
---
klingon@bu.edu
Associate Professor of Medicine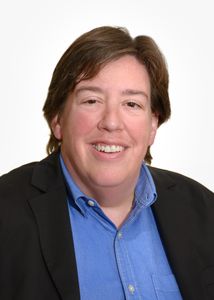 Director, Center for Excellence in Sickle Cell Disease
Medical School: New York University School of Medicine
Internship: Boston City Hospital
Residency: Boston City Hospital
Fellowship: Boston University School of Medicine
Master's/PhD programs: Masters of Science in Epidemiology
Special Interests:
Research:
Understanding the epidemiology of  pulmonary complications of sickle cell disease
Understanding the role of endothelial dysfunction in pulmonary vascular complications of sickle cell disease
Clinical:
Pulmonary Hypertension
Pulmonary Complications of Sickle Cell Disease
Critical Care Medicine
Dr. Klings is an Associate Professor in the Department of Medicine. She attends in the Medical Intensive Care Unit and on the Pulmonary Consultation Service at Boston Medical Center. Additionally, she has a clinic in the Pulmonary Hypertension Center at Boston Medical Center where she is involved in the diagnosis, evaluation and treatment of patients with pulmonary hypertension (Pulmonary Hypertension Center).  She has special interest in the management of patients with chronic dyspnea and is the former Medical Director of the Pulmonary Rehabilitation Program.
Dr. Klings' research since fellowship has focused on pathogenesis of pulmonary vascular complications of sickle cell disease. She is a Principal Investigator .in the Pulmonary Center collaborating with investigators both at Boston University and throughout the United States.  She has clinically phenotyped over 200 adults with sickle cell disease being treated at Boston Medical Center and has utilized genomic and proteomic approaches to understand the pathogenesis for pulmonary vascular disease in this population.  Her current research interests surround understanding the role of sleep-disordered breathing, chronic intermittent hypoxia and thrombosis as pulmonary vascular modulators in sickle cell disease.  Known internationally as a leader in the care and treatment of patients with sickle cell disease and pulmonary hypertension, she headed a committee of 25 hematologists, pulmonologists and cardiologists to develop clinical guidelines sponsored by the American Thoracic Society for the care and treatment of these patients, which was published in 2014.  In 2017, she co-chaired a workshop of 32 hematologists and pulmonologists to define the necessary clinical and research directions in sickle cell lung disease.
Selected Publications:
Dworkis DA, Klings ES, Shenouda S, Solovieff N, Melista E, Giovannucci C, Safaya S, Li G, Vita J, Steinberg MH, Baldwin CT. Endothelial response to TNF-α in an ARFGEF2 siRNA knockdown model:  Enhanced expression of   ICAM1,  VCAM1 and Transgelin. Open J Blood Dis 2013; 3: 25-31.
Klings ES, Machado RF, Barst RJ, Morris CR, Mubarek K, Gordeuk VR, Kato GJ, Ataga KI, et al. An Official ATS Clinical Practice Guideline: Diagnosis and Treatment of Pulmonary Hypertension of Sickle Cell Disease.  Am J Resp Crit Care Med 2014; 189: 727-740.
Morris CR, Kim HY, Klings ES, Wood J, Porter JB, Trachtenberg F, Sweeters N, Olivieri NF, Kwiatkowski JL, Virzi L, Hassell K, Taher A, Neufeld EJ, Thompson AA, Larkin S, Suh JH, Vichinsky EP, Kuypers FA. Dysregulated arginine metabolism and cardiopulmonary dysfunction in patients with thalassemia. Br J Haematol 2015; 169(6):887-98.
Mehari A and Klings ES.  Chronic Pulmonary Complications of Sickle Cell Disease.  Chest 2016;149:1313-24.
Whitesell PL, Owoyemi O, O'Neal P, Nouraie SM, Klings ES, Rock A, Mellman TA, Berihun T,  Lavella J,  Taylor RE, Perrine SP.  Sleep Disordered Breathing and Nocturnal Hypoxemia in Young Adults with Sickle Cell Disease. Sleep Med 2016; 22:47-9.
Worsham CM, Martin ST, Nouraie SM, Cohen RT, Klings ES. Clinical and Laboratory Findings Associated with Sleep Disordered Breathing in Sickle Cell Disease. Am J Hematol 2017; doi: 10.1002/ajh.24892.
Links:
Dr. Klings see patients at Boston Medical Center in the Shapiro Building, Suite 9B.  Phone (617) 638-7480