Darrell N. Kotton, M.D.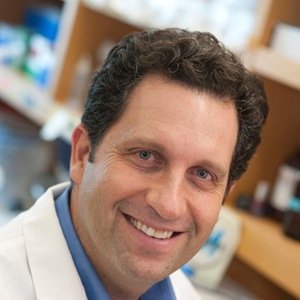 David C. Seldin Professor of Medicine
Director, Center for Regenerative Medicine (CReM)
Medical School: Washington University School of Medicine
Internship: University of Pennsylvania
Residency: University of Pennsylvania
Fellowship: Boston University
Post-Doctoral Research Fellowship: Harvard Medical School
Special Interests:
Research:
Stem cells, lung regeneration, and lung development
For more information visit the Kotton lab website: www.kottonlab.com
Clinical:
Alpha-1 antitrypsin deficiency
Dr. Kotton is the David C. Seldin Professor in the Department of Medicine and in the Department of Pathology and Laboratory Medicine. He attends in the Medical Intensive Care Unit, the Pulmonary Consultation Service, the Alpha-1 Center, and the Pulmonary outpatient clinic, all at Boston Medical Center. In addition he conducts basic stem cell research as an NIH-funded Principle Investigator in the Kotton Laboratory and is the founding Director of the Center for Regenerative Medicine of Boston University and Boston Medical Center.
For more detailed information on Dr. Kotton's research program,  please see the Kotton Lab website or visit the CReM
Selected Publications:
For a comprehensive Pubmed listing of Dr. Kotton's publications, please click here.
Links: