Konstantinos Alysandratos, M.D., Ph.D.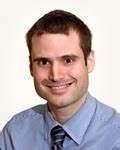 Assistant Professor of Medicine
Boston University School of Medicine
Pulmonary, Allergy, Sleep & Critical Care Medicine
kalysa@bu.edu
BU Profile for Dr. Alysandratos
Medical School: University of Athens
Bio:
Dr. Konstantinos D. Alysandratos, MD, PhD is an Assistant Professor in the Department of Medicine at Boston University School of Medicine and is part of the team at the Center for Regenerative Medicine at Boston University as part of Dr. Darrell N. Kotton's lab. He received his Doctorate of Medicine from the University of Athens and embarked on his research journey after winning a competitive 3-year scholarship from the Hellenic State Scholarships Foundation. As part of his doctoral work under the mentorship of Dr. Theoharides at Tufts University, he studied the interplay between neuropeptides and cytokines in the pathogenesis of atopic dermatitis and their role on mast cell activation. He has also contributed to translational discoveries relating to mast cell activation in neurodevelopmental disorders such as autism spectrum disorders that may inform novel therapeutic approaches. Dr. Alysandratos completed his internal medicine training at UT Southwestern Medical Center, during which time he developed his passion for intensive and pulmonary care.
Selected Publications:
McCauley KB, Alysandratos KD, Jacob A, Hawkins F, Caballero IS, Vedaie M, Yang W, Slovik KJ, Morley M, Carraro G, Kook S, Guttentag SH, Stripp BR, Morrisey EE, Kotton DN. Single-Cell Transcriptomic Profiling of Pluripotent Stem Cell-Derived SCGB3A2+ Airway Epithelium. Stem Cell Reports. 2018 05 08; 10(5):1579-1595.View Related Profiles. PMID: 29657097
Serra M, Alysandratos KD, Hawkins F, McCauley KB, Jacob A, Choi J, Caballero IS, Vedaie M, Kurmann AA, Ikonomou L, Hollenberg AN, Shannon JM, Kotton DN. Pluripotent stem cell differentiation reveals distinct developmental pathways regulating lung- versus thyroid-lineage specification. Development. 2017 11 01; 144(21):3879-3893.View Related Profiles. PMID: 28947536
Alysandratos KD, Serra M, Mulugeta S, Beers MF, Kotton DN. Am J Respi Crit Care Med. Deriving alveolar type 2 cells from pluripotent stem cells to model surfactant protein C (SP-C) mutations in vitro. 2017; 195:A4317.
Ceglia L, Nelson J, Ware J, Alysandratos KD, Bray GA, Garganta C, Nathan DM, Hu FB, Dawson-Hughes B, Pittas AG. Association between body weight and composition and plasma 25-hydroxyvitamin D level in the Diabetes Prevention Program. Eur J Nutr. 2017 Feb; 56(1):161-170. PMID: 26525562; DOI: 10.1007/s00394-015-1066-z;
Please see BU Profile for complete publications list
Links: