Mother-Child Wellness Clinical and Research Center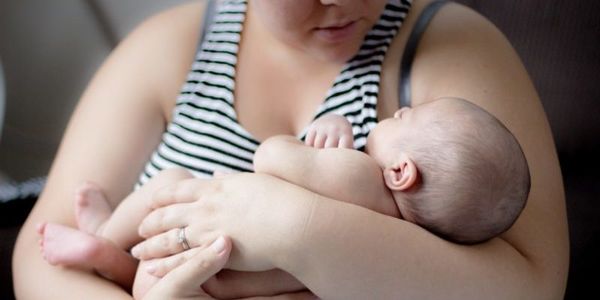 Director: Shakevia Johnson, MD, MS
At the Mother-Child Wellness Clinical and Research Center, our research primarily focuses on the interplay between newborn inheritance and the many environmental influences the mother has been exposed to during her pregnancy. To this goal, we engage women in research studies that expand current data on nutrition, stress, environment, and medical conditions in pregnancy, and how they correlate to bio-marker and neuroimaging outcomes in moms and babies. We have three branches of research:

Biomarkers Research and Biobanking
The THRIVE (Transgenerational Health Research Initiative) study aims to identify the outcomes on "in utero" genome and epigenome interactions on brain development by focusing on downstream metabolic changes. This study allows us to further understand how the interaction between genes and the environment impacts the transmission of health between generations.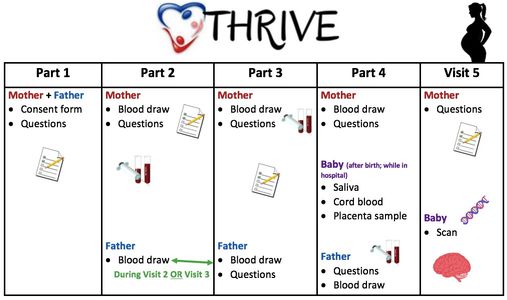 Retrospective Data Research
R13 is a retrospective Electronic Medical Records (EMR) research study that investigates the association between access to care and outcomes in mothers and infants, focusing on women at psychiatric risk during the pregnancy and post-partum and their children developmental outcomes. R12 is a similar EMR study of women who delivered at BMC that accounts for 12 months with focus on newborn outcomes.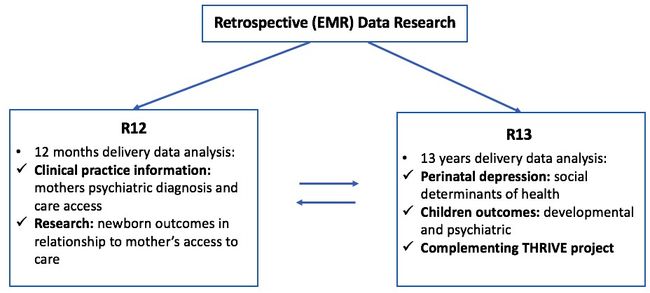 Clinical Translation and Phenotyping
We have established an integrated behavioral health practice (Ob/Psych) in the Obstetrics Ambulatory Care Clinic. Its multiple research projects are aimed at clinical practice improvement and, simultaneously, establishment of a robust clinical phenotyping database in pregnant and postpartum patients.
Our QI Project focuses on identifying barriers to patients receiving and accessing care in the OB/GYN clinic, while also collecting information on patient satisfaction and preferences on receiving appointment reminders and notifications. Our Universal Screening Project screens women in the OB/GYN clinic for depression and substance abuse pre and post-partum, providing them with a 'care menu' of available treatment options, allowing for high-risk patient identification and engagement. Our Healthcare Economics Project analyzes patient engagement with Labor and Delivery and Urgent Care, depending on the universal screen outcome and willingness to initiate behavioral health treatment.