Andrew Ferree, MD, PhD
Movement Disorder Fellow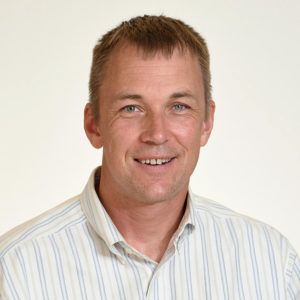 Title

Movement Disorder Fellow

Office

Department of Neurology, BUMC

Email

Andrew.Ferree@bmc.org

Education

Medical School: Boston University School of Medicine (2016) Internship: Saint Mary's Hospital (Waterbury, CT) – Internal Medicine Preliminary (2017) Neurology Residency: Boston University Medical Center (2020)
Educational Background
Dr. Ferree is the current Movement Disorders fellow at Boston Medical Center. He obtained an undergraduate degree in psychobiology at the Wheaton College before joining the NeuroRegeneration Laboratory at Harvard Medical School where he worked as a lab manager for several years. Dr. Ferree next transitioned to Boston University School of Medicine in pursuit of a Masters in Medical Sciences degree before starting medical school. He obtained a dual MD/PhD degree with a specialization in genetics, pharmacology and neuroscience. After his medical degree, he completed a neurology residency at Boston Medical Center and has stayed on for a Movement Disorders Fellowship.
Clinical Care
He specializes in the diagnosis and management of individuals who have Parkinson's disease (PD), atypical PD, tremor, Huntington's disease, dystonia, ataxia, and other movement disorders. He is gaining experience in deep brain stimulation for movement disorders including patient selection, evaluation, and post-operative programming. He is skilled in the use of botulinum toxin injections for movement disorders and migraine.
Research Interests
Dr. Ferree's diverse research background has fostered a broad range of interests from the basic science of disease mechanisms to clinical studies for novel treatments of neurodegenerative diseases. He has a particular fascination with the intersection of mitochondria, autophagy, and lysosomes in normal aging and PD. Other research interests include biomarkers for PD, neurogenetics, mitochondrial diseases, as well as racial and cultural disparities in PD.
Teaching and Mentorship
From his experiences in the laboratory, classroom and wards, Dr. Ferree thoroughly enjoys the role of doctor as educator. He has taught and mentored students across a broad range of training, from high school to graduate students to junior physicians.