Stephanie L. Bissonnette, DO, MPH
Assistant Professor of Neurology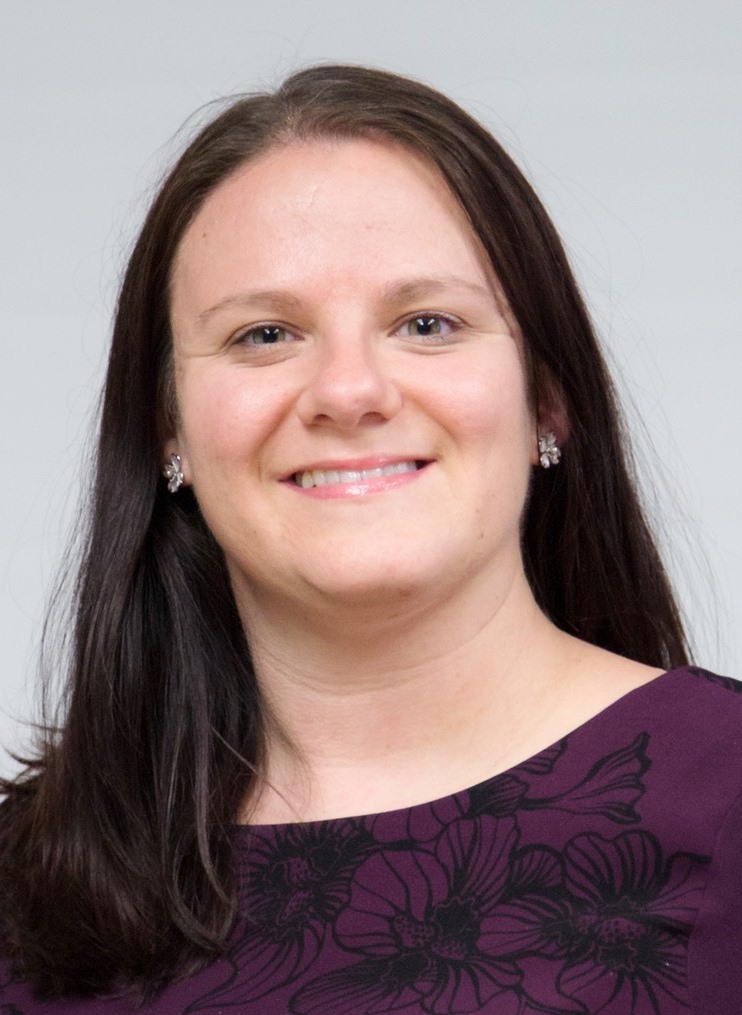 Title

Assistant Professor of Neurology

Office

Shapiro Building, 725 Albany St., 7th floor, Boston, MA 02118

Phone

617-638-8456

Education

Medical School: University of New England College of Osteopathic Medicine (2013)
Internship: Internal Medicine, The Ohio State University Wexner Medical Center (2014)
Residency: Neurology, The Ohio State University Wexner Medical Center (2017)
Fellowship: Movement Disorders, Boston University Medical Center (2018)
Stephanie Bissonnette, DO, MPH is an Assistant Professor in the Dept of Neurology at Boston University School of Medicine. Dr. Bissonnette has a degree in Public Health from the Boston University School of Public Health and a degree in Osteopathic Medicine from the University of New England, College of Osteopathic Medicine. She has postdoctoral training as a Chief Resident at the Ohio State University Wexner Medical Center and as a Movement Disorder Fellow at Boston Medical Center. At the Boston University School of Medicine, she teaches a Neurology Clerkship block lecture titled "Movement Disorders: A Brief Review of Tremor Disorder" and on Lumbar Puncture Clinical Skills.
In March 2019 Dr Bissonnette was appointed Neurology Residency Associate Program Director.
Board Certifications: Neurology
Special Interests: Parkinson's disease, non-motor symptoms of Parkinson's disease, Huntington's disease, ataxia
Awards
Stephanie L. Bissonnette, DO, MPH was awarded a Health Equity Pilot Grant (project: Developing Culturally Competent Educational Videos for Parkinson's Disease). The Health Equity Pilot Grants are designed to address the root causes of racial health inequity as part of the newly launched Health Equity Accelerator which will build and deploy resources with the purpose to transform healthcare to deliver health justice and wellbeing.
In December 2021 Dr. Bissonnette was named Distinguished Faculty of the Month. Dr. Bissonnette helped set up the Parkinson Partners Student Interest Group, which pairs BU medical students with patients with Parkinsons. She is more than an advisor for this group and is actively involved in the meetings and mentoring the student leaders.
Selected Publications
Lau KHV, Kaku M, Bissonnette S, Perloff MD. Three-way telemedicine visits in resident clinic. Med Educ. 2020 Nov;54(11):1061-1062. doi: 10.1111/medu.14331. Epub 2020 Sep 3. PMID: 32885465.
Bissonnette, S. Environmental and Behavioral Sleep Disorders. In: Roos RP, Editor-in-Chief. MedLink Neurology. San Diego: MedLink Corporation. Available at www.medlink.com. Originally released on 1/9/18 and updated until 1/9/21.
Bissonnette S, Nicholas J. 38th Annual Meeting of the American Society of Neuroimaging. A Case of Atypical Demyelinating Disease: Not All It's Imaged To Be. 2015.
Ryder J, Braun A, Bissonnette S, Healey M, Solomon B. American Speech Language Hearing Association Convention. Investigation into the Impact of Attention on Discourse in Individuals with Chronic Mild Aphasia. 2012.
Bissonnette S, Healey M, Ryder J, Liu S, Solomon B, Braun A. Cognitive Neuroscience Society Annual Scientific Meeting. Chicago, IL. Characterizing Discourse Level Deficits in "Well-recovered" Post Stroke Aphasia Patients. 2012.