K. H. Vincent Lau, MD
Assistant Professor of Neurology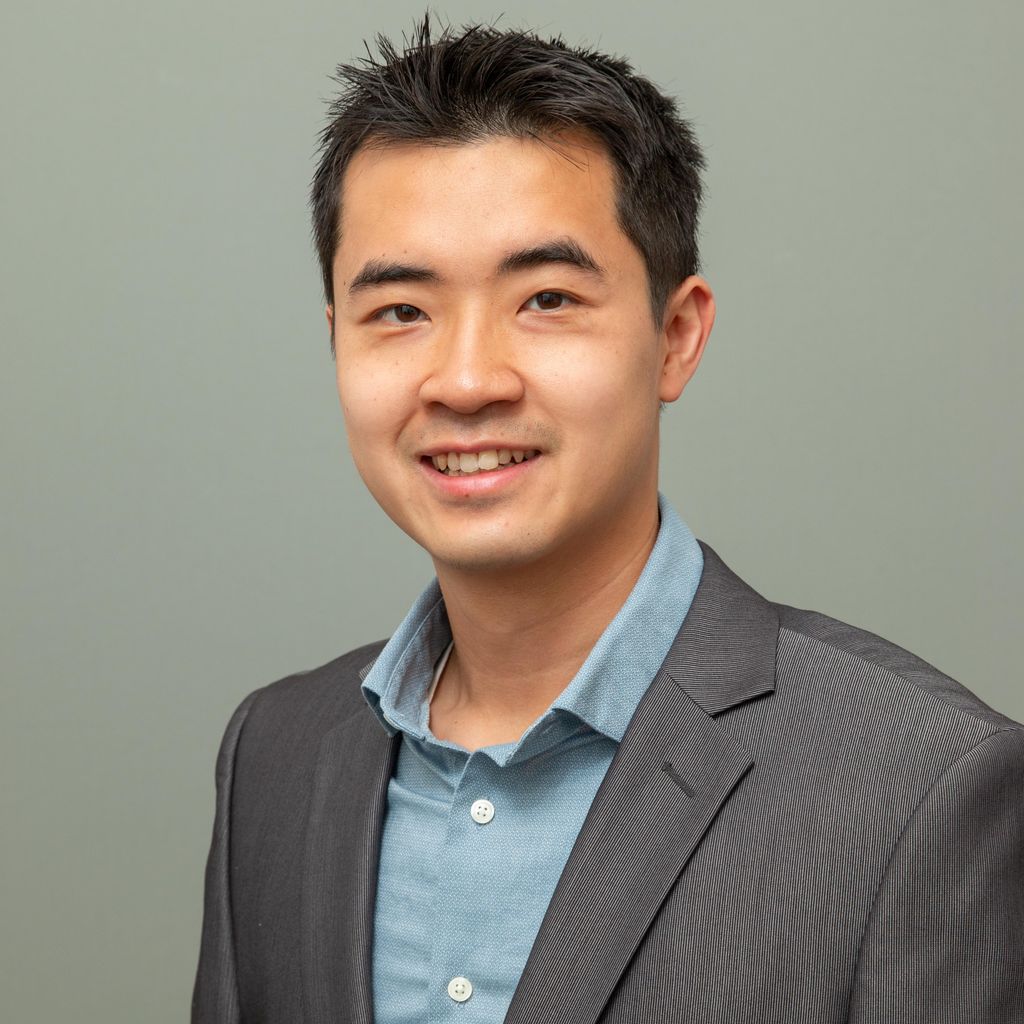 Title

Assistant Professor of Neurology

Office

Shapiro Building, 725 Albany St., 7th floor, Boston, MA 02118

Phone

617-638-8456

Education

Medical School: Icahn School of Medicine at Mount Sinai (2013)
Internship: Medicine, Yale-New Haven Hospital (2014)
Residency: Neurology, Yale-New Haven Hospital (2017)
Fellowship: Neuromuscular Medicine, Massachusetts General Hospital and Brigham and Women's Hospital (2018)
K. H. Vincent Lau, MD is an Assistant Professor of Neurology and Associate Director of Residency Program at the Boston University School of Medicine. Dr. Lau received his medical degree from the Icahn School of Medicine at Mount Sinai and then completed an Internship in Medicine and Residency in Neurology at Yale-New Haven Hospital. Dr. Lau then completed a Fellowship in Neuromuscular Medicine at Massachusetts General Hospital and Brigham and Women's Hospital. Dr. Lau is board certified in neurology and neuromuscular Medicine and has special interests in peripheral neuropathy, neuromuscular junction disorders, electrodiagnostic medicine, nerve ultrasound, and technology in medical education.
In July 2018 Dr. Lau was appointed Associate Residency Program Director.
In December 2020 Dr. Lau was named Outpatient Medical Director.
Awards
Dr. Vincent Lau received "Attending Educator of the Year Award" for 2020-2021 in recognition of his outstanding dedication to resident teaching.
Dr. Lau is the recipient of the Golden Brain Award for 2019-2020. This award is presented annually by the BU medical students on Neurology clerkship and is in recognition of Dr. Lau's excellence in teaching and devotion to students.
Selected Publications:
Lau KHV, Hamlyn E, Williams TJ, Qureshi MM, Mak K, Mian A, Cervantes-Arslanian A, Zhu S, Takahashi C. The Effects of Video Instruction on Neuroscience Intensive Care Unit Nursing Skills in Case Presentations and Neurological Examinations. J Neurosci Nurs. 2021 Jun 1;53(3):129-133. doi: 10.1097/JNN.0000000000000591. PMID: 33840806.
Lau KHV, Kaku MC, Marks A, Tang C, Zhou L, Siao P. Optimizing the operation of an electrodiagnostic laboratory during the COVID-19 pandemic: A 6-month single-center experience. Muscle Nerve. 2021 Jun 15. doi: 10.1002/mus.27352. Epub ahead of print. PMID: 34131929.
Lau KHV, Anand P, Greer DM, Cervantes-Arslanian A, Phicil S, Moore J, Takahashi C. Leveraging Trends in Neurology Admissions for Departmental Planning During the COVID-19 Pandemic. Neurohospitalist. 2021 Apr;11(2):125-130. doi: 10.1177/1941874420960323. Epub 2020 Sep 22. PMID: 33791055; PMCID: PMC7958689.
Anand P, Lau KHV, Chung DY, Virmani D, Cervantes-Arslanian AM, Mian AZ, Takahashi CE. Posterior Reversible Encephalopathy Syndrome in Patients with Coronavirus Disease 2019: Two Cases and A Review of The Literature. J Stroke Cerebrovasc Dis. 2020 Nov;29(11):105212. doi: 10.1016/j.jstrokecerebrovasdis.2020.105212. Epub 2020 Jul 30. PMID: 33066908; PMCID: PMC7392153.
Cervantes-Arslanian A, Lau KHV, Anand P, Shulman JG, Ford T, Takahashi C, Daneshmand A, Nguyen TN, Suchdev K, Abdennadher M, Saxena A, Macone A, Perloff M, Zhu S, Greer DM. Rapid Dissemination of Protocols for Managing Neurology Inpatients with COVID-19. Ann Neurol. 2020 May 12.
Lau KHV, Farooque P, Leydon G, Schwartz ML, Sadler RM, Moeller JJ. Using Learning Analytics to Evaluate a Video-Based Lecture Series. Med Teach. 2018; 40(1):91-8.
Lau KHV, Kumar A, Yang IH, Nowak RJ. Exacerbation of Myasthenia Gravis in a Patient with Melanoma treated with Pembrolizumab. Muscle and Nerve, 2016; 54(1):157-61.
Yamahiro A, Lau KHV, Peaper DR, Villanueva M. Meningitis caused by Candida Dubliniensis in a patient with cirrhosis: a case report and review of the literature. Mycopathologia, 2016; 181(7-8):589-93.
Lau KHV, Moeller J. Reliable Cognitive Load Measurement Using Psychometrics: Towards a Model of Objective Teaching Programme Optimization. Medical Education, 2016; 50(6):606-9.
Lau KHV, Fallar R, Friedman E. Characterizing the Effective Modern Medical School Lecture. Medical Science Educator, 2015; 25(2):107-12.
Lau KHV. Repositioning. Journal of General Internal Medicine, 2015; 30(4):532-3. 
Lau KHV. Computer-based Teaching Module Design: Principles Derived from Learning Theories. Medical Education, 2014; 48(3):247-54.