Connie G. Tang, MD
Assistant Professor of Neurology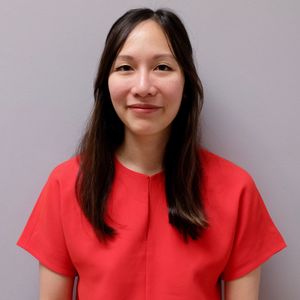 Title

Assistant Professor of Neurology

Office

Shapiro Building, 725 Albany St., 7th floor, Boston, MA 02118

Phone

617-638-8456

Education

Medical School: Texas Tech University Health Sciences Center (2015)
Internship: Thomas Jefferson University Hospital (2016) – Internal Medicine
Residency: Thomas Jefferson University Hospital (2019) – Neurology
Fellowship: Thomas Jefferson University Hospital (2020)- Neuromuscular Medicine
Dr. Tang is a practicing neurologist in Boston, MA. She graduated from Texas Tech University Health Sciences Center School of Medicine in Lubbock, TX in 2015. She completed both general neurology residency and neuromuscular fellowship at Thomas Jefferson University Hospital in Philadelphia, PA. She is an Assistant Professor at Boston University Medical School and Boston Medical Center.
Board Certification: Neurology
Special Interests: Disorders of the nerve and muscle, myasthenia gravis, inflammatory myopathies

Publications:
Lau KHV, Kaku MC, Marks A, Tang C, Zhou L, Siao P. Optimizing the operation of an electrodiagnostic laboratory during the COVID-19 pandemic: A 6-month single-center experience. Muscle Nerve. 2021 Jun 15. doi: 10.1002/mus.27352. Epub ahead of print. 
Beecher G, Tang C, Liewluck T. Severe adolescent-onset limb-girdle muscular dystrophy due to a novel homozygous nonsense BVES variant. J Neurol Sci. 2021 Jan 15;420:117259. doi: 10.1016/j.jns.2020.117259. Epub 2020 Nov 30. 
Tang C, Rakocevic G. Severe Cerebellar Syndrome Linked with Durvalumab. Journal of Neurology Research. 2020 Apr;10(2):44:47. doi: https://doi.org/10.14740/jnr571 Epub 2020 Feb 14.
Tang C, Dehbashi S. A Diagnostic Mimicker: A 60-year-old Male with Ptosis and Left Arm Weakness. Journal of Neurology Research. Accepted 2020 Jun. In editing.
Shipley S, Nordin A, Tang C, Kim SK. Phytoremediation for Arsenic Contamination: Arsenate Reductase. The Pulse: Undergraduate Journal of Baylor University. 2008 Sep; 6(1): 2-12.
Kim SK, Cole A, Tang C, Yoon MY. Finding a New Type of Drug Candidate Using Combinatorial Library Approaches. Biochip Journal. 2007 Dec; 1(4): 241-246.
Web Publications:
Lee N, Tang C, Pickard A, and Ratliff J (2020 Jun). Status Epilepticus Training Modules. Thomas Jefferson Neurology Boot Camp. https://www.njlcoding.org
Lee N, Tang C, Hancock B, Woehling A, Pickard, Fernandez A (2020 May). Electroencephalography Teaching Modules for Epilepsy and Neurophysiology Fellows. Thomas Jefferson Neurology Department. https://www.njlcoding.org