XiaoYong Tong MD, PhD
Assistant Professor, Cardiovascular Medicine
650 Albany St | (617) 414-1009

xytong@bu.edu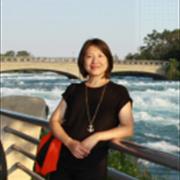 Sections
Cardiovascular Medicine
Biography
Diabetic patients have much higher morbidity and mortality of cardiovascular diseases including atherosclerosis and restenosis compared with other populations. Vascular smooth muscle cell (SMC) migration contributes significantly to these pathological processes. Generally SMCs stay quiescent in vasculature. When the endothelium layer is disrupted, the underlying SMCs migrate from media to intima and form the neointima. This process is accelerated in diabetes mellitus (DM). Nitric oxide (NO), the biologically active component of endothelium-derived relaxing factor, has critical roles in the maintenance of vascular homeostasis. Previous studies showed that NO reduces intracellular calcium, which causes relaxation and inhibits SMC growth and proliferation in native smooth muscle. Sarco/endoplasmic reticulum Ca2+ ATPase (SERCA) plays a very important role in maintaining intracellular calcium level by uptaking calcium into SR/ER. Our previous studies showed that NO upregulated SERCA activity by S-glutathiolation of the most reactive thiol on cysteine-674 (C674) and inhibited SMC migration. My major focus is to study the mechanisms of cardiovascular dysfunction in diabetes, mainly focus on SERCA, NADPH oxidase and smooth muscle cell migration. Those studies can also be expanded to obesity, insulin resistance and metabolic symptoms.
Websites
Education
MD, Harbin Medical University, 1995
PhD, Shanghai Institute of Materia Medica, 2001
MS, Harbin Medical University, 1998
Publications
Published on 10/20/2020
Goodman JB, Qin F, Morgan RJ, Chambers JM, Croteau D, Siwik DA, Hobai I, Panagia M, Luptak I, Bachschmid M, Tong X, Pimentel DR, Cohen RA, Colucci WS. Redox-Resistant SERCA [Sarco(endo)plasmic Reticulum Calcium ATPase] Attenuates Oxidant-Stimulated Mitochondrial Calcium and Apoptosis in Cardiac Myocytes and Pressure Overload-Induced Myocardial Failure in Mice. Circulation. 2020 Dec 22; 142(25):2459-2469. PMID: 33076678.
Published on 8/17/2017
Tong X, Hou X, Wason C, Kopel T, Cohen RA, Dember LM. Smooth Muscle Nitric Oxide Responsiveness and Clinical Maturation of Hemodialysis Arteriovenous Fistulae. Am J Pathol. 2017 Sep; 187(9):2095-2101. PMID: 28822538.
Published on 6/1/2016
Cohen RA, Murdoch CE, Watanabe Y, Bolotina VM, Evangelista AM, Haeussler DJ, Smith MD, Mei Y, Tong X, Han J, Behring JB, Bachschmid MM, Matsui R. Endothelial Cell Redox Regulation of Ischemic Angiogenesis. J Cardiovasc Pharmacol. 2016 Jun; 67(6):458-64. PMID: 26927696.
Published on 11/12/2015
Tong X, Khandelwal AR, Qin Z, Wu X, Chen L, Ago T, Sadoshima J, Cohen RA. Role of smooth muscle Nox4-based NADPH oxidase in neointimal hyperplasia. J Mol Cell Cardiol. 2015 Dec; 89(Pt B):185-94. PMID: 26582463.
Published on 9/28/2014
Mei Y, Thompson MD, Shiraishi Y, Cohen RA, Tong X. Sarcoplasmic/endoplasmic reticulum Ca2+ ATPase C674 promotes ischemia- and hypoxia-induced angiogenesis via coordinated endothelial cell and macrophage function. J Mol Cell Cardiol. 2014 Nov; 76:275-82. PMID: 25260714.
Published on 6/11/2014
Thompson MD, Mei Y, Weisbrod RM, Silver M, Shukla PC, Bolotina VM, Cohen RA, Tong X. Glutathione adducts on sarcoplasmic/endoplasmic reticulum Ca2+ ATPase Cys-674 regulate endothelial cell calcium stores and angiogenic function as well as promote ischemic blood flow recovery. J Biol Chem. 2014 Jul 18; 289(29):19907-16. PMID: 24920669.
Published on 5/13/2014
Mei Y, Thompson MD, Cohen RA, Tong X. Autophagy and oxidative stress in cardiovascular diseases. Biochim Biophys Acta. 2015 Feb; 1852(2):243-51. PMID: 24834848.
Published on 3/11/2014
Qin Z, Hou X, Weisbrod RM, Seta F, Cohen RA, Tong X. Nox2 mediates high fat high sucrose diet-induced nitric oxide dysfunction and inflammation in aortic smooth muscle cells. J Mol Cell Cardiol. 2014 Jul; 72:56-63. PMID: 24631774.
Published on 11/15/2013
Mei Y, Thompson MD, Cohen RA, Tong X. Endoplasmic Reticulum Stress and Related Pathological Processes. J Pharmacol Biomed Anal. 2013 Nov 15; 1(2):1000107. PMID: 24611136.
Published on 8/20/2013
Qin F, Siwik DA, Lancel S, Zhang J, Kuster GM, Luptak I, Wang L, Tong X, Kang YJ, Cohen RA, Colucci WS. Hydrogen peroxide-mediated SERCA cysteine 674 oxidation contributes to impaired cardiac myocyte relaxation in senescent mouse heart. J Am Heart Assoc. 2013 Aug; 2(4):e000184. PMID: 23963753.
View full list of 25 publications.