Susan K. Fried PhD
Adjunct Professor, Endocrinology, Diabetes, Nutrition & Weight Management
Graduate Faculty (Primary Mentor of Grad Students)
650 Albany St | (617) 638-8537

skfried@bu.edu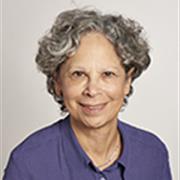 Sections
Endocrinology, Diabetes, Nutrition & Weight Management
Centers
Evans Center for Interdisciplinary Biomedical Research
Biography
Dr. Fried is Professor and Director of Translational Adipose Biology and Obesity in the Diabetes, Obesity and Metabolism Institute. She earned an A.B. in Biology from Barnard College (1974), a M.S. in Human Nutrition from the Institute of Human Nutrition, Columbia College of Physicians and Surgeons and a Ph.D. in Nutritional Biochemistry from Columbia University (1980). After post-doctoral work in Endocrinology at Emory University, and in Lipid Biochemistry at the Medical College of Pennsylvania, she returned to NYC to become a Research Associate at the New York Obesity Center. From 1986-1990, she was an Assistant Professor in the Laboratory of Human Behavior and Metabolism at Rockefeller University, followed by faculty positions at Rutgers University and the University of Maryland School of Medicine. At Maryland she was the founding director of a NIDDK-funded Clinical Nutrition Research Center. From 2009-2016 Dr. Fried was a Professor at Medicine and Biochemistry at the Boston University School of Medicine (BUSM). She was also the Director of the Graduate Program in Nutrition and Metabolism, and Director of the NIH NIDDK-funded Boston Obesity and Nutrition Research during this time. Her work has been well-funded by the NIH and the American Diabetes Association, among others, for the past 25 years.
Other Positions
Director, Boston Nutrition and Obesity Research Center (BNORC)
Director, Adipose Biology and Nutrient Metabolism Core, BNORC
Director, Affinity Research Collaborative on "Sex differences in Adipose Tissue and Obesity-related Metabolic Diseases"
Education
Biochemistry, PhD, Columbia University, 1980
Nutrition/Food Science, MS, Columbia University College of Physicians and Surgeons, 1975
Biology, AB, Barnard College, 1974
Publications
Published on 3/1/2021
Nimitphong H, Guo W, Holick MF, Fried SK, Lee MJ. Vitamin D Inhibits Adipokine Production and Inflammatory Signaling Through the Vitamin D Receptor in Human Adipocytes. Obesity (Silver Spring). 2021 03; 29(3):562-568. PMID: 33624437.
Published on 12/15/2020
Wang H, Wan X, Pilch PF, Ellisen LW, Fried SK, Liu L. An AMPK-dependent, non-canonical p53 pathway plays a key role in adipocyte metabolic reprogramming. Elife. 2020 12 15; 9. PMID: 33320092.
Published on 10/14/2020
Wang L, Sinnott-Armstrong N, Wagschal A, Wark AR, Camporez JP, Perry RJ, Ji F, Sohn Y, Oh J, Wu S, Chery J, Moud BN, Saadat A, Dankel SN, Mellgren G, Tallapragada DSP, Strobel SM, Lee MJ, Tewhey R, Sabeti PC, Schaefer A, Petri A, Kauppinen S, Chung RT, Soukas A, Avruch J, Fried SK, Hauner H, Sadreyev RI, Shulman GI, Claussnitzer M, Näär AM. A MicroRNA Linking Human Positive Selection and Metabolic Disorders. Cell. 2020 10 29; 183(3):684-701.e14. PMID: 33058756.
Published on 7/22/2019
Fried SK, Hill JO. Mario DiGirolamo, MD (1934-2019). Obesity (Silver Spring). 2019 Sep; 27(9):1381. PMID: 31328886.
Published on 2/19/2019
Lee MJ, Jash S, Jones JEC, Puri V, Fried SK. Rosiglitazone remodels the lipid droplet and britens human visceral and subcutaneous adipocytes ex vivo. J Lipid Res. 2019 04; 60(4):856-868. PMID: 30782959.
Published on 12/7/2018
Lee MJ, Pickering RT, Shibad V, Wu Y, Karastergiou K, Jager M, Layne MD, Fried SK. Impaired Glucocorticoid Suppression of TGFß Signaling in Human Omental Adipose Tissues Limits Adipogenesis and May Promote Fibrosis. Diabetes. 2019 03; 68(3):587-597. PMID: 30530781.
Published on 9/1/2018
Meng H, Matthan NR, Fried SK, Berciano S, Walker ME, Galluccio JM, Lichtenstein AH. Effect of Dietary Carbohydrate Type on Serum Cardiometabolic Risk Indicators and Adipose Tissue Inflammatory Markers. J Clin Endocrinol Metab. 2018 09 01; 103(9):3430-3438. PMID: 29982704.
Published on 5/25/2018
Jager M, Lee MJ, Li C, Farmer SR, Fried SK, Layne MD. Aortic carboxypeptidase-like protein enhances adipose tissue stromal progenitor differentiation into myofibroblasts and is upregulated in fibrotic white adipose tissue. PLoS One. 2018; 13(5):e0197777. PMID: 29799877.
Published on 3/13/2018
Fried SK. Adipose tissue's rapid response team. J Leukoc Biol. 2018 04; 103(4):611-613. PMID: 29534319.
Published on 1/18/2018
Cuffe H, Liu M, Key CC, Boudyguina E, Sawyer JK, Weckerle A, Bashore A, Fried SK, Chung S, Parks JS. Targeted Deletion of Adipocyte Abca1 (ATP-Binding Cassette Transporter A1) Impairs Diet-Induced Obesity. Arterioscler Thromb Vasc Biol. 2018 04; 38(4):733-743. PMID: 29348118.
View full list of 126 publications.