Shwetha S. Sequeira MD, MSc
Assistant Professor, General Internal Medicine
801 Massachusetts Ave | (617) 414-6910

ssequeir@bu.edu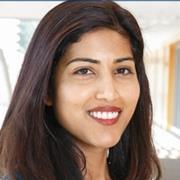 Sections
General Internal Medicine
Biography
Dr. Shwetha Sequeira is an internist in Boston, Massachusetts and is affiliated with Boston Medical Center. She received her medical degree from Kasturba Medical College Manipal and has been in practice between 11-20 years.
Education
MBBS, Kasturba Medical College, 2006
Publications
Published on 1/1/2016
Morgan JR, Drainoni ML, Sequeira S, Sullivan M, Hsu KK. Getting What You Pay For: The Economics of Quality Care for Sexually Transmitted Infections. Sex Transm Dis. 2016 Jan; 43(1):18-22. PMID: 26650991.
Published on 12/1/2015
Sequeira S, Morgan JR, Fagan M, Hsu KK, Drainoni ML. Evaluating Quality of Care for Sexually Transmitted Infections in Different Clinical Settings. Sex Transm Dis. 2015 Dec; 42(12):717-24. PMID: 26562703.
Published on 7/1/2014
Drainoni ML, Sullivan M, Sequeira S, Bacic J, Hsu K. Health reform and shifts in funding for sexually transmitted infection services. Sex Transm Dis. 2014 Jul; 41(7):455-60. PMID: 24922107.
Published on 1/1/2013
Sequeira SS, Eggermont LH, Silliman RA, Bickmore TW, Henault LE, Winter MR, Nelson K, Paasche-Orlow MK. Limited health literacy and decline in executive function in older adults. J Health Commun. 2013; 18 Suppl 1:143-57. PMID: 24093352.
View full list of 4 publications.