Shanshan Sheehy ScD (Publish under Shanshan Li)
Assistant Professor, Slone Epidemiology Center
Center Faculty Member, Slone Epidemiology Center
72 E. Concord Street | (617) 206-6196

shl607@bu.edu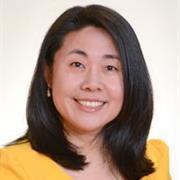 Biography
My research interests include: pregnancy complications, cardiovascular disease, and modifiable risk factor to reduce cardiovascular health disparity.
Websites
Education
Epidemiology, MD, Fudan University, 2002
Epidemiology, ScD, Harvard School of Public Health, 2013
Public Health, MSc, McGill University, 2006
Publications
Published on 1/6/2023
Sheehy S, Palmer JR, Cozier Y, Bertrand KA, Rosenberg L. Vitamin D and risk of hypertension among Black women. J Clin Hypertens (Greenwich). 2023 Feb; 25(2):168-174. PMID: 36606491.
Published on 12/19/2022
Yang J, Tobias DK, Li S, Bhupathiraju SN, Ley SH, Hinkle SN, Qian F, Chen Z, Zhu Y, Bao W, Chavarro JE, Hu FB, Zhang C. Habitual coffee consumption and subsequent risk of type 2 diabetes in individuals with a history of gestational diabetes - a prospective study. Am J Clin Nutr. 2022 Dec 19; 116(6):1693-1703. PMID: 36373514.
Published on 8/1/2022
McCormick N, Lu N, Yokose C, Joshi AD, Sheehy S, Rosenberg L, Warner ET, Dalbeth N, Merriman TR, Saag KG, Zhang Y, Choi HK. Racial and Sex Disparities in Gout Prevalence Among US Adults. JAMA Netw Open. 2022 Aug 01; 5(8):e2226804. PMID: 35969396.
Published on 5/5/2022
Yiannakou I, Barber LE, Li S, Adams-Campbell LL, Palmer JR, Rosenberg L, Petrick JL. A Prospective Analysis of Red and Processed Meat Intake in Relation to Colorectal Cancer in the Black Women's Health Study. J Nutr. 2022 May 05; 152(5):1254-1262. PMID: 34910194.
Published on 2/12/2022
Sheehy S, Fonarow GC, Holmes DN, Lewis WR, Matsouaka RA, Piccini JP, Zhi L, Bhatt DL. Seasonal Variation of Atrial Fibrillation Admission and Quality of Care in the United States. J Am Heart Assoc. 2022 02 15; 11(4):e023110. PMID: 35156386.
Published on 12/13/2021
Yau MS, Dubreuil M, Li S, Inamdar V, Peloquin C, Felson DT. Validation of knee osteoarthritis case identification algorithms in a large electronic health record database. Osteoarthr Cartil Open. 2022 Mar; 4(1). PMID: 35601472.
Published on 10/4/2021
Castro-Webb N, Cozier YC, Barbhaiya M, Ruiz-Narváez EA, Li S, Costenbader KH, Rosenberg L. Association of macronutrients and dietary patterns with risk of systemic lupus erythematosus in the Black Women's Health Study. Am J Clin Nutr. 2021 10 04; 114(4):1486-1494. PMID: 34225359.
Published on 4/18/2021
Williams AD, Kanner J, Grantz KL, Ouidir M, Sheehy S, Sherman S, Robledo C, Mendola P. Air pollution exposure and risk of adverse obstetric and neonatal outcomes among women with type 1 diabetes. Environ Res. 2021 06; 197:111152. PMID: 33844969.
Published on 2/1/2021
Zhang X, Liu Y, Li S, Lichtenstein AH, Chen S, Na M, Veldheer S, Xing A, Wang Y, Wu S, Gao X. Alcohol consumption and risk of cardiovascular disease, cancer and mortality: a prospective cohort study. Nutr J. 2021 Feb 01; 20(1):13. PMID: 33522924.
Published on 12/10/2020
Sheehy S, Palmer JR, Rosenberg L. High Consumption of Red Meat Is Associated with Excess Mortality Among African-American Women. J Nutr. 2020 12 10; 150(12):3249-3258. PMID: 33024986.
View full list of 65 publications.