Rebecca G. Mishuris MD, MPH, MS
Assistant Professor, General Internal Medicine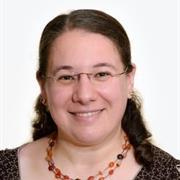 Sections
General Internal Medicine
Centers
Evans Center for Interdisciplinary Biomedical Research
Biography
Dr. Mishuris is the Chief Medical Information Officer of the Boston Medical Center Health System, responsible for the vision and strategy of clinical information systems that impact patient care and research, and alignment with overall organizational priorities. Dr. Mishuris leads the optimization of the EHR (Epic Systems, implemented 2014), as well as health IT efforts enterprise-wide around population health management, clinical decision support, regulatory requirements, safety and quality, reporting, and digital patient engagement. She is the clinical lead for the implementation of data analytics and complex care management platforms across the BMC Health System (BMCHS) as part of a MassHealth (Medicaid) ACO joint venture. She is also the clinical lead for the BMCHS ACO joint venture quality improvement and risk adjustment initiatives. She oversees research at Boston Medical Center as it relates to health IT systems. Dr. Mishuris conducts research on the integration of health information technology in care delivery to show improvements in quality and outcomes, and reduction in costs. She is a practicing primary care physician at Boston Medical Center. Prior to entering medicine, she served as a Consultant with a business and technology consulting firm to gather design specifications, determine workflow changes, and implement and analyze the impact of new clinical computer systems in a large health system. She is an active reviewer for several peer reviewed journals and is active as a member of the Society of General Internal Medicine and the American Medical Informatics Association.

Expertise includes: Electronic medical records; Clinical decision support; Patient portals; Population health management; Primary care
Websites
Education
Medicine-Internal, MD, Boston University School of Medicine, 2008
Clinical Evaluation/Research, MPH, Harvard School of Public Health, 2014
Biophysics, MS, Georgetown University, 2004
Biology, SB/ScB, Massachusetts Institute of Technology, 2001
Publications
Published on 9/1/2020
Mann D, Hess R, McGinn T, Richardson S, Jones S, Palmisano J, Chokshi SK, Mishuris R, McCullagh L, Park L, Dinh-Le C, Smith P, Feldstein D. Impact of Clinical Decision Support on Antibiotic Prescribing for Acute Respiratory Infections: a Cluster Randomized Implementation Trial. J Gen Intern Med. 2020 11; 35(Suppl 2):788-795. PMID: 32875505.
Published on 7/10/2020
Hsu HE, Ashe EM, Silverstein M, Hofman M, Lange SJ, Razzaghi H, Mishuris RG, Davidoff R, Parker EM, Penman-Aguilar A, Clarke KEN, Goldman A, James TL, Jacobson K, Lasser KE, Xuan Z, Peacock G, Dowling NF, Goodman AB. Race/Ethnicity, Underlying Medical Conditions, Homelessness, and Hospitalization Status of Adult Patients with COVID-19 at an Urban Safety-Net Medical Center - Boston, Massachusetts, 2020. MMWR Morb Mortal Wkly Rep. 2020 Jul 10; 69(27):864-869. PMID: 32644981.
Published on 5/16/2020
Herbst N, Wiener RS, Helm ED, O'Donnell C, Fitzgerald C, Wong C, Bulekova K, Waite M, Mishuris RG, Kathuria H. Effectiveness of an Opt-Out Electronic Heath Record-Based Tobacco Treatment Consult Service at an Urban Safety Net Hospital. Chest. 2020 10; 158(4):1734-1741. PMID: 32428510.
Published on 2/19/2020
Rodriguez JA, Fossa A, Mishuris R, Herrick B. Bridging the Language Gap in Patient Portals: An Evaluation of Google Translate. J Gen Intern Med. 2021 02; 36(2):567-569. PMID: 32076978.
Published on 10/1/2019
Mishuris RG, Palmisano J, McCullagh L, Hess R, Feldstein DA, Smith PD, McGinn T, Mann DM. Using normalisation process theory to understand workflow implications of decision support implementation across diverse primary care settings. BMJ Health Care Inform. 2019 Oct; 26(1). PMID: 31630113.
Published on 6/1/2019
Buitron de la Vega P, Losi S, Sprague Martinez L, Bovell-Ammon A, Garg A, James T, Ewen AM, Stack M, DeCarvalho H, Sandel M, Mishuris RG, Deych S, Pelletier P, Kressin NR. Implementing an EHR-based Screening and Referral System to Address Social Determinants of Health in Primary Care. Med Care. 2019 06; 57 Suppl 6 Suppl 2:S133-S139. PMID: 31095052.
Published on 5/25/2019
Delitto A, Patterson CG, Stevans JM, Brennan GP, Wegener ST, Morrisette DC, Beneciuk JM, Freel JA, Minick KI, Hunter SJ, Ephraim PL, Friedman M, Simpson KN, George SZ, Daley KN, Albert MC, Tamasy M, Cash J, Lake DS, Freburger JK, Greco CM, Hough LJ, Jeong JH, Khoja SS, Schneider MJ, Sowa GA, Spigle WA, Wasan AD, Adams WG, Lemaster CM, Mishuris RG, Plumb DL, Williams CT, Saper RB. Study protocol for targeted interventions to prevent chronic low back pain in high-risk patients: A multi-site pragmatic cluster randomized controlled trial (TARGET Trial). Contemp Clin Trials. 2019 07; 82:66-76. PMID: 31136834.
Published on 4/15/2019
Richardson S, Feldstein D, McGinn T, Park LS, Khan S, Hess R, Smith PD, Mishuris RG, McCullagh L, Mann D. Live Usability Testing of Two Complex Clinical Decision Support Tools: Observational Study. JMIR Hum Factors. 2019 Apr 15; 6(2):e12471. PMID: 30985283.
Published on 2/6/2019
Mann D, Hess R, McGinn T, Mishuris R, Chokshi S, McCullagh L, Smith PD, Palmisano J, Richardson S, Feldstein DA. Adaptive design of a clinical decision support tool: What the impact on utilization rates means for future CDS research. Digit Health. 2019 Jan-Dec; 5:2055207619827716. PMID: 30792877.
Published on 8/22/2018
Cordella N, Trinquart L, Hochberg S, Jacobson BC, Mishuris RG. Effect of a Hospitalwide Quality Improvement Initiative to Promote High-Value Care. Jt Comm J Qual Patient Saf. 2018 10; 44(10):623-625. PMID: 30143446.
View full list of 24 publications.