Melissa Jacobs APRN
Assistant Professor, Medicine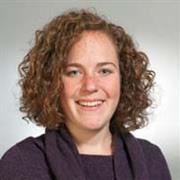 Biography
Melissa C. Jacobs, APRN received her BSN at University of Pennsylvania and MSN at Northeastern University. She is an Assistant Professor of Medicine at Boston University and Adult-Gerontology prepared Nurse Practitioner (NP) in Adult Primary Care at Boston Medical Center (BMC). Her work in primary care has focused on collaborative care model where NPs share patient panel with several physicians. The model has NPs focusing on chronic disease management and acute illness while improving continuity of care. She has been integral in the development and promotion of this care model which is currently the standard in adult primary care at BMC.

In addition to her clinic work, Mrs. Jacobs is a leader for Advanced Practice Providers (APPs) at BMC. In her section of General Internal Medicine, she is the lead NP where she provides value as spokesperson for unique NP perspective in primary care. Outside of her section, she advocated for and assisted in creation of APP Council which is supported by Boston University Medical Group (BUMG) and supports all Advanced Practice Registered Nurses (APRN) and Physician Assistants (PA) across BUMG and BMC.
Websites
Education
Nursing, MSN, Northeastern University, 2013
Nursing, BSN, University of Pennsylvania, 2005
Publications
Published on 10/1/2018
D'Afflitti J, Lee K, Jacobs M, Pace C, Worcester J, Thornton S, Lasser KE. Improving Provider Experience and Increasing Patient Access Through Nurse Practitioner-Physician Primary Care Teams. J Ambul Care Manage. 2018 Oct/Dec; 41(4):308-313. PMID: 30148771.
View full list of 1 publications.