Louis D. Fiore MD
Professor, General Internal Medicine
Professor, Epidemiology
1400 VFW Parkway | (617) 638-7523

lfiore@bu.edu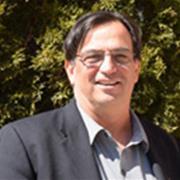 Sections
General Internal Medicine
Centers
BU-BMC Cancer Center
Biography
Dr Louis Fiore is a Physician-scientist-manager-innovator with board certifications in internal medicine, oncology and hematology. He is a Professor of Epidemiology at the Boston University School of Medicine. Additionally, he is currently the Executive Director of a research group within the Department of Veterans Affairs The Center (MAVERIC) provides the Department nationally with expertise in large scale clinical trials and bioinformatics. Current research and trials are underway.
Other Positions
Websites
Education
Medicine, MD, State University of New York Upstate Medical University, 1981
Epidemiology, MPH, Harvard School of Public Health, 2001
Chemistry, BA, Stony Brook University, 1977
Publications
Published on 4/4/2022
Ishani A, Leatherman SM, Woods P, Hau C, Klint A, Lew RA, Taylor AA, Glassman PA, Brophy MT, Fiore LD, Ferguson RE, Cushman WC. Design of a pragmatic clinical trial embedded in the Electronic Health Record: The VA's Diuretic Comparison Project. Contemp Clin Trials. 2022 May; 116:106754. PMID: 35390512.
Published on 3/9/2022
Dalton RN, Isbell TS, Ferguson R, Fiore L, Malic A, DuBois JA. Creatinine standardization: a key consideration in evaluating whole blood creatinine monitoring systems for CKD screening. Anal Bioanal Chem. 2022 Apr; 414(10):3279-3289. PMID: 35260937.
Published on 5/29/2020
Ferguson R, Leatherman S, Fiore M, Minnings K, Mosco M, Kaufman J, Kerns E, Amador JJ, Brooks DR, Fiore M, Parekh RS, Fiore L. Prevalence and Risk Factors for CKD in the General Population of Southwestern Nicaragua. J Am Soc Nephrol. 2020 07; 31(7):1585-1593. PMID: 32471819.
Published on 5/1/2017
Fiore LD, Rodriguez H, Shriver CD. Collaboration to Accelerate Proteogenomics Cancer Care: The Department of Veterans Affairs, Department of Defense, and the National Cancer Institute's Applied Proteogenomics OrganizationaL Learning and Outcomes (APOLLO) Network. Clin Pharmacol Ther. 2017 May; 101(5):619-621. PMID: 28187513.
Published on 3/20/2017
Fiore LD, Brophy MT, Ferguson RE, Shannon C, Turek SJ, Pierce-Murray K, Ajjarapu S, Huang GD, Lee C, Lavori PW. Data Sharing, Clinical Trials, and Biomarkers in Precision Oncology: Challenges, Opportunities, and Programs at the Department of Veterans Affairs. Clin Pharmacol Ther. 2017 May; 101(5):586-589. PMID: 28182272.
Published on 3/16/2017
Huang H, Turner M, Raju S, Reich J, Leatherman S, Armstrong K, Woods P, Ferguson RE, Fiore LD, Lederle FA. Identification of Acute Decompensated Heart Failure Hospitalizations Using Administrative Data. Am J Cardiol. 2017 Jun 01; 119(11):1791-1796. PMID: 28395889.
Published on 7/25/2016
Minnings K, Fiore M, Mosco M, Ferguson R, Leatherman S, Kerns E, Kaufman J, Fiore M, Brooks D, Amador JJ, Paulsen H, Ernstberger Z, Trejo B, Sullivan E, Lichtman A, Nobil K, Lawlor M, Parker C, Parekh R, Fiore L. The Rivas Cohort Study: design and baseline characteristics of a Nicaraguan cohort. BMC Nephrol. 2016 Jul 25; 17:93. PMID: 27456863.
Published on 6/2/2016
Fiore LD, Lavori PW. Integrating Randomized Comparative Effectiveness Research with Patient Care. N Engl J Med. 2016 Jun 2; 374(22):2152-8. PMID: 27248620.
Published on 2/29/2016
Fiore LD, Brophy MT, Turek S, Kudesia V, Ramnath N, Shannon C, Ferguson R, Pyarajan S, Fiore MA, Hornberger J, Lavori P. The VA Point-of-Care Precision Oncology Program: Balancing Access with Rapid Learning in Molecular Cancer Medicine. Biomark Cancer. 2016; 8:9-16. PMID: 26949343.
Published on 2/1/2016
Fiore L, Ferguson RE, Brophy M, Kudesia V, Shannon C, Zimolzak A, Pierce-Murray K, Turek S, Lavori P. Implementation of a Precision Oncology Program as an Exemplar of a Learning Health Care System in the VA. Fed Pract. 2016 Feb; 33(Suppl 1):26S-30S. PMID: 30766202.
View full list of 62 publications.