Kosaku Aoyagi PhD
Postdoctoral Associate, Physics
Evans Biomedical Research Center | (617) 358-9650

kaoyagi@bu.edu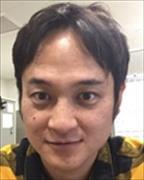 Websites
Publications
Published on 7/19/2021
Sharma NK, Aoyagi K, Crouch Young MK, Parrish A, Smith C, Burton DC, Arnold PM, Colln K, Colgrove Y. Protocol for Testing Yoga to Reduce Post-Lumbar Spine Surgery Pain: A Methodology Article. Int J Yoga Therap. 2021 Jul 19. PMID: 34280297.
Published on 11/26/2020
Aoyagi K, Sharma NK. Correlation Between Central Sensitization and Remote Muscle Performance in Individuals With Chronic Low Back Pain. J Manipulative Physiol Ther. 2021 01; 44(1):14-24. PMID: 33248751.
Published on 5/30/2020
Mehyar F, Wilson SE, Staggs VS, Aoyagi K, Sharma NK. Quantifying Lumbar Mobilization With Inertial Measurement Unit. J Manipulative Physiol Ther. 2020 02; 43(2):114-122. PMID: 32482432.
Published on 2/1/2020
Courtney CA, Aoyagi K, Fernández-de-Las-Peñas C, Madeleine P. BILATERAL SENSORY DEFICITS AND WIDESPREAD HYPERALGESIA OCCUR FOLLOWING INDUCED DELAYED ONSET MUSCLE SORENESS OF THE QUADRICEPS. Int J Sports Phys Ther. 2020 Feb; 15(1):12-21. PMID: 32089954.
Published on 11/1/2019
Aoyagi K, He J, Nicol AL, Clauw DJ, Kluding PM, Jernigan S, Sharma NK. A Subgroup of Chronic Low Back Pain Patients With Central Sensitization. Clin J Pain. 2019 11; 35(11):869-879. PMID: 31408011.
Published on 10/6/2019
Aoyagi K, He J, Simpson M, Melton BL, Chandaka S, Waitman LR, Sharma NK. Association between Opioid Dose, Acute Post-operative Pain and Walking Distance Following Lumbar Spine Surgery. J Clin Pharm Ther. 2020 Feb; 45(1):169-178. PMID: 31587355.
Published on 11/5/2018
Aoyagi K, Heller D, Hazlewood D, Sharma N, Dos Santos M. Is spinal mobilization effective for low back pain?: A systematic review. Complement Ther Clin Pract. 2019 02; 34:51-63. PMID: 30712746.
View full list of 7 publications.