Jyh-Chang Jean PhD
Assistant Professor, Pulmonary, Allergy, Sleep & Critical Care Medicine
72 E. Concord Street | (617) 638-4860

jjean@bu.edu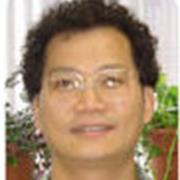 Sections
Pulmonary, Allergy, Sleep & Critical Care Medicine
Centers
Center for Regenerative Medicine
Evans Center for Interdisciplinary Biomedical Research
Biography
My major interest is the regulation of gene expression by transcriptional mechanisms and the analysis of differential gene expression between cells under different oxygen conditions and lung tissue at different times during development.

I recently utilized differential display to identify genes expressed in the MLE lung epithelial cell line under hypoxic conditions. Of the several clones that were selected for induction in hypoxia, the one with the most robust response tuned out to be the gene for the brain specific aldolase C isoform. I characterized the mechanism of up-regulation in hypoxia and showed it to be hypoxia-inducible factor-1 (HIF-1) dependent. I made the novel observation that the hypoxia response element (HRE) was located within a region of the proximal aldolase C promoter that is also involved with brain-specific expression. This HRE is shared among the aldolase C genes of rats, mice, chimpanzees, humans and frogs suggesting that this mechanism is evolutionarily preserved among species. Aldolase C mRNA expression is developmentally regulated in the fetal lung, rapidly down-regulated at birth but inducible in adult lung exposed to hypoxia. This regulation does not occur in the brain. Current work is focused on a clone that was robustly activated in MLE cells exposed to hyperoxia. This clone is highly related to a RIKEN transcript that in involved with cell proliferation.

I have also used suppression subtractive hybridization to identify differentially expressed genes in the late fetal compared to the newborn rat lung. About 60 clones were selected from this screen and we have now confirmed and characterized three in detail. In general, this screen suggested that genes involved with matrix production, apoptosis, cell proliferation and response to stress, including oxidant stress and nutrient limitation, were up-regulated in the newborn lung.

The first gene characterized was that for testis-enhanced gene transcript, TEGT. We characterized two alternative TATA-less promoters that regulated this gene and showed that the proximal one was testis-specific and the distal one was ubiquitously expressed and developmentally regulated in the perinatal lung. The TEGT gene is now known to function as an inhibitor of Bax-mediated apoptosis and is also known as Bax inhibitor-1 (BI-1). Apoptosis is believed to play a role in cell survival at birth.

The second gene was fibulin-5 , a recently characterized member of the fibulin-5 family that is essential for elastogenesis. We showed that fibulin-5 is developmentally regulated in the perinatal lung and re-activated in the adult lung following injury. The fibulin-5 knock out develops lung emphysema confirming a central role for this gene in lung development. Current work shows that fibulin-5 mRNA expression is up-regulated by TGF-beta in a SMAD dependent fashion and down-regulated by the inflammatory cytokine IL-1beta. The gene appears important for lung repair following injury and its inhibition by inflammation could contribute to lung emphysema.

The third gene is the oxidant stress responsive transcription factor Nrf2. The up-regulation of Nrf2 in the newborn period suggested that the lung was responding to oxidant stress at birth. This is supported by changes in the lung glutathione redox ratio. Nrf2 functions to activate genes involved in a cell survival response to oxidant stress and the Nrf2 kncko out lung is now known to be more sensitive to oxidant stress and lung cell injury in a variety of mouse models of lung injury. Overall the insights gained from these studies in the newborn lung may be relevant to injury and repair in the adult lung.
Education
PhD, Boston University School of Medicine, 1994
MS, University of Massachusetts Lowell, 1988
BS, Taipei Medical College, 1983
Publications
Published on 7/2/2020
Kaserman JE, Hurley K, Dodge M, Villacorta-Martin C, Vedaie M, Jean JC, Liberti DC, James MF, Higgins MI, Lee NJ, Washko GR, San Jose Estepar R, Teckman J, Kotton DN, Wilson AA. A Highly Phenotyped Open Access Repository of Alpha-1 Antitrypsin Deficiency Pluripotent Stem Cells. Stem Cell Reports. 2020 07 14; 15(1):242-255. PMID: 32619491.
Published on 4/2/2015
Wilson AA, Ying L, Liesa M, Segeritz CP, Mills JA, Shen SS, Jean J, Lonza GC, Liberti DC, Lang AH, Nazaire J, Gower AC, Müeller FJ, Mehta P, Ordóñez A, Lomas DA, Vallier L, Murphy GJ, Mostoslavsky G, Spira A, Shirihai OS, Ramirez MI, Gadue P, Kotton DN. Emergence of a stage-dependent human liver disease signature with directed differentiation of alpha-1 antitrypsin-deficient iPS cells. Stem Cell Reports. 2015 May 12; 4(5):873-85. PMID: 25843048.
Published on 7/31/2014
Tuzova M, Jean JC, Hughey RP, Brown LA, Cruikshank WW, Hiratake J, Joyce-Brady M. Inhibiting lung lining fluid glutathione metabolism with GGsTop as a novel treatment for asthma. Front Pharmacol. 2014; 5:179. PMID: 25132819.
Published on 5/28/2014
West JD, Austin ED, Gaskill C, Marriott S, Baskir R, Bilousova G, Jean JC, Hemnes AR, Menon S, Bloodworth NC, Fessel JP, Kropski JA, Irwin D, Ware LB, Wheeler L, Hong CC, Meyrick B, Loyd JE, Bowman AB, Ess KC, Klemm DJ, Young PP, Merryman WD, Kotton D, Majka SM. Identification of a common Wnt-associated genetic signature across multiple cell types in pulmonary arterial hypertension. Am J Physiol Cell Physiol. 2014 Sep 1; 307(5):C415-30. PMID: 24871858.
Published on 11/26/2013
Fernandez B, Hammami R, Savard P, Jean J, Fliss I. Pediococcus acidilactici UL5 and Lactococcus lactis ATCC 11454 are able to survive and express their bacteriocin genes under simulated gastrointestinal conditions. J Appl Microbiol. 2014 Mar; 116(3):677-88. PMID: 24279824.
Published on 8/12/2013
Mills JA, Wang K, Paluru P, Ying L, Lu L, Galvão AM, Xu D, Yao Y, Sullivan SK, Sullivan LM, Mac H, Omari A, Jean JC, Shen S, Gower A, Spira A, Mostoslavsky G, Kotton DN, French DL, Weiss MJ, Gadue P. Clonal genetic and hematopoietic heterogeneity among human-induced pluripotent stem cell lines. Blood. 2013 Sep 19; 122(12):2047-51. PMID: 23940280.
Published on 2/12/2013
Wilson AA, Kwok LW, Porter EL, Payne JG, McElroy GS, Ohle SJ, Greenhill SR, Blahna MT, Yamamoto K, Jean JC, Mizgerd JP, Kotton DN. Lentiviral delivery of RNAi for in vivo lineage-specific modulation of gene expression in mouse lung macrophages. Mol Ther. 2013 Apr; 21(4):825-33. PMID: 23403494.
Published on 1/23/2013
Jean JC, George E, Kaestner KH, Brown LA, Spira A, Joyce-Brady M. Transcription factor Klf4, induced in the lung by oxygen at birth, regulates perinatal fibroblast and myofibroblast differentiation. PLoS One. 2013; 8(1):e54806. PMID: 23372771.
Published on 1/1/2013
Terrenoire C, Wang K, Tung KW, Chung WK, Pass RH, Lu JT, Jean JC, Omari A, Sampson KJ, Kotton DN, Keller G, Kass RS. Induced pluripotent stem cells used to reveal drug actions in a long QT syndrome family with complex genetics. J Gen Physiol. 2013 Jan; 141(1):61-72. PMID: 23277474.
Published on 12/27/2012
Fernandez B, Le Lay C, Jean J, Fliss I. Growth, acid production and bacteriocin production by probiotic candidates under simulated colonic conditions. J Appl Microbiol. 2013 Mar; 114(3):877-85. PMID: 23167818.
View full list of 26 publications.