Jude T. Deeney PhD
Assistant Professor, Endocrinology, Diabetes, Nutrition & Weight Management
Graduate Faculty (Primary Mentor of Grad Students)
650 Albany St | (617) 638-7088

jdeeney@bu.edu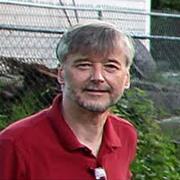 Sections
Endocrinology, Diabetes, Nutrition & Weight Management
Centers
Boston Nutrition Obesity Research Center
Evans Center for Interdisciplinary Biomedical Research
Biography
Dr. Deeney's research is designed to discern the nutrient-derived metabolic signals leading to glucose- and fatty acid (FA)-induced insulin exocytosis from the pancreatic ß-cell. FA acutely stimulates glucose-induced insulin secretion (GSIS) while chronic exposure to elevated FA and glucose can result in glucolipotoxicity (GLT) with basal hypersecretion and inhibition of GSIS. Despite the adverse effects of chronic exposure, FA is known to be required for normal exocytosis from the ß-cell. Deciphering the dual effects of FA on GSIS will lead to the possible development of therapies that would reduce the inhibitory effects while sparing the stimulatory effects of FA on the ß-cell. Studies in his laboratory are aimed at identifying the lipids or lipid classes involved in enhancing and suppressing GSIS and assessing their effects on lipid-modulated or modulating proteins.
Websites
Education
PhD, Karolinska Institutet, 1998
MS, Virginia Polytechnic Institute and State University, 1985
BS, Saint Joseph College, 1982
Publications
Published on 1/6/2023
Yuan M, Hu FB, Li Y, Cabral HJ, Das SK, Deeney JT, Moore LL. Dairy Foods, Weight Change, and Risk of Obesity During the Menopausal Transition. J Nutr. 2023 Mar; 153(3):811-819. PMID: 36931753.
Published on 12/27/2022
Yuan M, Hu FB, Li Y, Cabral HJ, Das SK, Deeney JT, Moore LL. Dairy Food Intakes, Postpartum Weight Retention, and Risk of Obesity. Nutrients. 2022 Dec 27; 15(1). PMID: 36615778.
Published on 10/1/2021
Corkey BE, Deeney JT, Merrins MJ. What Regulates Basal Insulin Secretion and Causes Hyperinsulinemia? Diabetes. 2021 10; 70(10):2174-2182. PMID: 34593535.
Published on 10/15/2020
Corkey BE, Deeney JT. The Redox Communication Network as a Regulator of Metabolism. Front Physiol. 2020; 11:567796. PMID: 33178037.
Published on 5/12/2020
Bharath LP, Agrawal M, McCambridge G, Nicholas DA, Hasturk H, Liu J, Jiang K, Liu R, Guo Z, Deeney J, Apovian CM, Snyder-Cappione J, Hawk GS, Fleeman RM, Pihl RMF, Thompson K, Belkina AC, Cui L, Proctor EA, Kern PA, Nikolajczyk BS. Metformin Enhances Autophagy and Normalizes Mitochondrial Function to Alleviate Aging-Associated Inflammation. Cell Metab. 2020 07 07; 32(1):44-55.e6. PMID: 32402267.
Published on 1/22/2020
Rumala CZ, Liu J, Locasale JW, Corkey BE, Deeney JT, Rameh LE. Exposure of Pancreatic ß-Cells to Excess Glucose Results in Bimodal Activation of mTORC1 and mTOR-Dependent Metabolic Acceleration. iScience. 2020 Feb 21; 23(2):100858. PMID: 32058969.
Published on 12/23/2019
Thomas DD, Stockman MC, Yu L, Meshulam T, McCarthy AC, Ionson A, Burritt N, Deeney J, Cabral H, Corkey B, Istfan N, Apovian CM. Effects of medium chain triglycerides supplementation on insulin sensitivity and beta cell function: A feasibility study. PLoS One. 2019; 14(12):e0226200. PMID: 31869355.
Published on 10/30/2018
Petcherski A, Trudeau KM, Wolf DM, Segawa M, Lee J, Taddeo EP, Deeney JT, Liesa M. Elamipretide Promotes Mitophagosome Formation and Prevents Its Reduction Induced by Nutrient Excess in INS1 ß-cells. J Mol Biol. 2018 12 07; 430(24):4823-4833. PMID: 30389435.
Published on 3/1/2018
Andrieu GP, Shafran JS, Deeney JT, Bharadwaj KR, Rangarajan A, Denis GV. BET proteins in abnormal metabolism, inflammation, and the breast cancer microenvironment. J Leukoc Biol. 2018 08; 104(2):265-274. PMID: 29493812.
Published on 12/4/2017
Jones Iv AR, Coleman EL, Husni NR, Deeney JT, Raval F, Steenkamp D, Dooms H, Nikolajczyk BS, Corkey BE. Type 1 diabetes alters lipid handling and metabolism in human fibroblasts and peripheral blood mononuclear cells. PLoS One. 2017; 12(12):e0188474. PMID: 29206239.
View full list of 63 publications.