Jerome S. Brody MD
Emeritus Professor, Pulmonary, Allergy, Sleep & Critical Care Medicine
72 E. Concord Street | (617) 638-4860

jbrody@bu.edu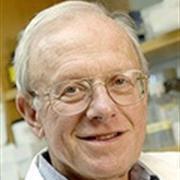 Sections
Pulmonary, Allergy, Sleep & Critical Care Medicine
Computational Biomedicine
Centers
Evans Center for Interdisciplinary Biomedical Research
Biography
Dr. Jerry Brody is Professor Emeritus of Medicine in Pulmonary, Allergy, Sleep & Critical Care at Chobanian and Avedisian School of Medicine- Pulmonary Center. He was the longest serving Director of the Pulmonary Center, overseeing its growth and accomplishments for over 30 years. Dr. Brody has a scientific passion for lung development and has made many seminal contributions relating to cigarette smoking-induced lung disease, including lung cancer and COPD.

His research special interests include:
-Genomics of smoking-related lung diseases
-Lung cancer diagnostic/prognostic tools
-Genomics and the pathogenesis of COPD
-Developmental biology of the lung
-Relation of lung cancer to lung development

Dr. Brody's research includes using a variety of genomic tools to determine: 1) how the lung protects itself from the toxic effects of cigarette smoke; 2) why some smokers develop COPD and/or lung cancer while others are disease-free; 3) how we can use these new tools to define molecular pathways leading to each disease; 4) develop tests for the early diagnosis of lung cancer and for assessing a smokers' risk of developing lung cancer; 5) and develop new approaches to therapy.
Other Positions
Websites
Education
Medicine, MD, University of Illinois, 1959
Biochemistry, BS, University of Illinois, 1955
Publications
Published on 5/17/2015
Silvestri GA, Vachani A, Whitney D, Elashoff M, Porta Smith K, Ferguson JS, Parsons E, Mitra N, Brody J, Lenburg ME, Spira A. A Bronchial Genomic Classifier for the Diagnostic Evaluation of Lung Cancer. N Engl J Med. 2015 Jul 16; 373(3):243-51. PMID: 25981554.
Published on 5/6/2015
Whitney DH, Elashoff MR, Porta-Smith K, Gower AC, Vachani A, Ferguson JS, Silvestri GA, Brody JS, Lenburg ME, Spira A. Derivation of a bronchial genomic classifier for lung cancer in a prospective study of patients undergoing diagnostic bronchoscopy. BMC Med Genomics. 2015; 8:18. PMID: 25944280.
Published on 5/16/2014
Kathuria H, Gesthalter Y, Spira A, Brody JS, Steiling K. Updates and controversies in the rapidly evolving field of lung cancer screening, early detection, and chemoprevention. Cancers (Basel). 2014; 6(2):1157-79. PMID: 24840047.
Published on 5/1/2014
Senior RM, Brody JS, Williams MC. The Red journal at 25. A perspective from the founding editors. Am J Respir Cell Mol Biol. 2014 May; 50(5):840-1. PMID: 24783953.
Published on 2/15/2014
Brody JS. The promise and problems of e-cigarettes. Am J Respir Crit Care Med. 2014 Feb 15; 189(4):379-80. PMID: 24528311.
Published on 10/5/2012
Brody JS. Transcriptome alterations induced by cigarette smoke. Int J Cancer. 2012 Dec 15; 131(12):2754-62. PMID: 22961494.
Published on 1/1/2011
Brody JS, Steiling K. Interaction of cigarette exposure and airway epithelial cell gene expression. Annu Rev Physiol. 2011; 73:437-56. PMID: 21090967.
Published on 4/7/2010
Gustafson AM, Soldi R, Anderlind C, Scholand MB, Qian J, Zhang X, Cooper K, Walker D, McWilliams A, Liu G, Szabo E, Brody J, Massion PP, Lenburg ME, Lam S, Bild AH, Spira A. Airway PI3K pathway activation is an early and reversible event in lung cancer development. Sci Transl Med. 2010 Apr 7; 2(26):26ra25. PMID: 20375364.
Published on 4/9/2009
Steiling K, Kadar AY, Bergerat A, Flanigon J, Sridhar S, Shah V, Ahmad QR, Brody JS, Lenburg ME, Steffen M, Spira A. Comparison of proteomic and transcriptomic profiles in the bronchial airway epithelium of current and never smokers. PLoS One. 2009; 4(4):e5043. PMID: 19357784.
Published on 1/23/2009
Schembri F, Sridhar S, Perdomo C, Gustafson AM, Zhang X, Ergun A, Lu J, Liu G, Zhang X, Bowers J, Vaziri C, Ott K, Sensinger K, Collins JJ, Brody JS, Getts R, Lenburg ME, Spira A. MicroRNAs as modulators of smoking-induced gene expression changes in human airway epithelium. Proc Natl Acad Sci U S A. 2009 Feb 17; 106(7):2319-24. PMID: 19168627.
View full list of 117 publications.