Jeffrey A. Pudney PhD
Research Associate Professor, Infectious Diseases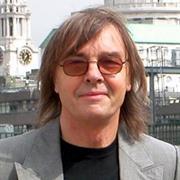 Sections
Infectious Diseases
Biography
Expertise and interests include: Histology; Immunocytochemistry; TEM; SEM; Reproductive immunology.
Websites
Education
PhD, Medical College of St Bartholomew's Hospital, 1972
BS, University of Southampton , 1966
Publications
Published on 7/10/2021
Baldeon-Vaca G, Marathe JG, Politch JA, Mausser E, Pudney J, Doud J, Nador E, Zeitlin L, Pauly M, Moench TR, Brennan M, Whaley KJ, Anderson DJ. Production and characterization of a human antisperm monoclonal antibody against CD52g for topical contraception in women. EBioMedicine. 2021 Jul; 69:103478. PMID: 34256345.
Published on 10/5/2020
Vercruysse J, Mekasha S, Stropp LM, Moroney J, He X, Liang Y, Vragovic O, Valle E, Ballard J, Pudney J, Kuohung W, Ingalls RR. Chlamydia trachomatis Infection, when Treated during Pregnancy, Is Not Associated with Preterm Birth in an Urban Safety-Net Hospital. Infect Dis Obstet Gynecol. 2020; 2020:8890619. PMID: 33082702.
Published on 1/7/2019
Pudney J, Wangu Z, Panther L, Fugelso D, Marathe JG, Sagar M, Politch JA, Anderson DJ. Condylomata Acuminata (Anogenital Warts) Contain Accumulations of HIV-1 Target Cells That May Provide Portals for HIV Transmission. J Infect Dis. 2019 01 07; 219(2):275-283. PMID: 30137482.
Published on 7/26/2016
Pudney J, He X, Masheeb Z, Kindelberger DW, Kuohung W, Ingalls RR. Differential expression of toll-like receptors in the human placenta across early gestation. Placenta. 2016 Oct; 46:1-10. PMID: 27697215.
Published on 12/21/2015
Maghsoudlou A, Meyer RD, Rezazadeh K, Arafa E, Pudney J, Hartsough E, Rahimi N. RNF121 Inhibits Angiogenic Growth Factor Signaling by Restricting Cell Surface Expression of VEGFR-2. Traffic. 2016 Mar; 17(3):289-300. PMID: 26602861.
Published on 2/11/2015
Ayehunie S, Islam A, Cannon C, Landry T, Pudney J, Klausner M, Anderson DJ. Characterization of a Hormone-Responsive Organotypic Human Vaginal Tissue Model: Morphologic and Immunologic Effects. Reprod Sci. 2015 Aug; 22(8):980-90. PMID: 25676577.
Published on 3/24/2014
Anderson DJ, Marathe J, Pudney J. The structure of the human vaginal stratum corneum and its role in immune defense. Am J Reprod Immunol. 2014 Jun; 71(6):618-23. PMID: 24661416.
Published on 11/21/2013
Gupta S, Gach JS, Becerra JC, Phan TB, Pudney J, Moldoveanu Z, Joseph SB, Landucci G, Supnet MJ, Ping LH, Corti D, Moldt B, Hel Z, Lanzavecchia A, Ruprecht RM, Burton DR, Mestecky J, Anderson DJ, Forthal DN. The Neonatal Fc receptor (FcRn) enhances human immunodeficiency virus type 1 (HIV-1) transcytosis across epithelial cells. PLoS Pathog. 2013; 9(11):e1003776. PMID: 24278022.
Published on 12/1/2012
Anderson DJ, Politch JA, Pudney J, Marquez CI, Snead MC, Mauck C. A quantitative glycogen assay to verify use of self-administered vaginal swabs. Sex Transm Dis. 2012 Dec; 39(12):949-53. PMID: 23191948.
Published on 10/21/2011
Abdel-Motal UM, Sarkis PT, Han T, Pudney J, Anderson DJ, Zhu Q, Marasco WA. Anti-gp120 minibody gene transfer to female genital epithelial cells protects against HIV-1 virus challenge in vitro. PLoS One. 2011; 6(10):e26473. PMID: 22031835.
View full list of 21 publications.