Honghuang Lin PhD
Associate Professor, Computational Biomedicine
72 East Concord Street | (617) 358-0091

hhlin@bu.edu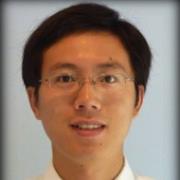 Sections
Computational Biomedicine
Centers
BU-BMC Cancer Center
Framingham Heart Study
Evans Center for Interdisciplinary Biomedical Research
Biography
Our lab is focused on the development and application of computational tools to study the risk and mechanism of complex diseases. The ultimate goal is to develop new computational strategies for the disease prevention and intervention. In specific, our research is mainly focused on the following areas.
1. Identification of genetic causes of complex diseases. We have been involved in multiple large-scale genetic studies of complex diseases, such as the Cohorts for Heart and Aging Research in Genomic Epidemiology (CHARGE) Consortium, Trans-Omics for Precision Medicine (TOPMed) program, and Alzheimer's Disease Sequencing Project (ADSP). Our studies have identified hundreds of genetic loci associated with atrial fibrillation, heart failure, hypertension and Alzheimer's disease.
2. Integration of multi-omics data to understand disease molecular mechanisms. Complex diseases are usually caused by the interplay of genetic and environmental factors. Therefore another focus of our research is to integrate various omics data in a systems biology approach to investigate the disease molecular mechanisms. We have identified numerous molecular signatures from gene expression, protein expression, and DNA methylation that are related to aging and cardiovascular disease. We are also developing computational methods to integrate different molecular signatures and build gene interaction networks to study potential disease regulation networks.
3. Development of machine learning models for early disease diagnosis. We have developed machine learning models to predict protein functions from primary sequences, and potential drug candidates from 3-D structure of small molecules. Recently we developed machine learning models to predict dementia risk from midlife risk factors and neuropsychological tests. We are also developing multimodal machine learning methods to integrate information from different types of cognitive data to understand the heterogeneity and risk of Alzheimer's disease.
4. Exploration of digital and wearable devices for health monitoring. We have deployed thousands of wearable devices and mobile apps to monitor cardiovascular health and cognitive health. Novel analytic strategies are also being developed to analyze large-scale unstructured data to identify potential digital biomarkers that are predictive of future health outcomes.
Education
Health Administration/Informatics, PhD, National University of Singapore (NUS), 2007
Economics, BA, Peking University, 2003
Mathematics, BS, Peking University, 2003
Publications
Published on 9/30/2021
Roberts JD, Vittinghoff E, Lu AT, Alonso A, Wang B, Sitlani CM, Mohammadi-Shemirani P, Fornage M, Kornej J, Brody JA, Arking DE, Lin H, Heckbert SR, Prokic I, Ghanbari M, Skanes AC, Bartz TM, Perez MV, Taylor KD, Lubitz SA, Ellinor PT, Lunetta KL, Pankow JS, Paré G, Sotoodehnia N, Benjamin EJ, Horvath S, Marcus GM. Epigenetic Age and the Risk of Incident Atrial Fibrillation. Circulation. 2021 Sep 30. PMID: 34587750.
Published on 9/3/2021
Lumbers RT, Shah S, Lin H, Czuba T, Henry A, Swerdlow DI, Mälarstig A, Andersson C, Verweij N, Holmes MV, Ärnlöv J, Svensson P, Hemingway H, Sallah N, Almgren P, Aragam KG, Asselin G, Backman JD, Biggs ML, Bloom HL, Boersma E, Brandimarto J, Brown MR, Brunner-La Rocca HP, Carey DJ, Chaffin MD, Chasman DI, Chazara O, Chen X, Chen X, Chung JH, Chutkow W, Cleland JGF, Cook JP, de Denus S, Dehghan A, Delgado GE, Denaxas S, Doney AS, Dörr M, Dudley SC, Engström G, Esko T, Fatemifar G, Felix SB, Finan C, Ford I, Fougerousse F, Fouodjio R, Ghanbari M, Ghasemi S, Giedraitis V, Giulianini F, Gottdiener JS, Gross S, Guðbjartsson DF, Gui H, Gutmann R, Haggerty CM, van der Harst P, Hedman ÅK, Helgadottir A, Hillege H, Hyde CL, Jacob J, Jukema JW, Kamanu F, Kardys I, Kavousi M, Khaw KT, Kleber ME, Køber L, Koekemoer A, Kraus B, Kuchenbaecker K, Langenberg C, Lind L, Lindgren CM, London B, Lotta LA, Lovering RC, Luan J, Magnusson P, Mahajan A, Mann D, Margulies KB, Marston NA, März W, McMurray JJV, Melander O, Melloni G, Mordi IR, Morley MP, Morris AD, Morris AP, Morrison AC, Nagle MW, Nelson CP, Newton-Cheh C, Niessner A, Niiranen T, Nowak C, O'Donoghue ML, Owens AT, Palmer CNA, Paré G, Perola M, Perreault LL, Portilla-Fernandez E, Psaty BM, Rice KM, Ridker PM, Romaine SPR, Roselli C, Rotter JI, Ruff CT, Sabatine MS, Salo P, Salomaa V, van Setten J, Shalaby AA, Smelser DT, Smith NL, Stefansson K, Stender S, Stott DJ, Sveinbjörnsson G, Tammesoo ML, Tardif JC, Taylor KD, Teder-Laving M, Teumer A, Thorgeirsson G, Thorsteinsdottir U, Torp-Pedersen C, Trompet S, Tuckwell D, Tyl B, Uitterlinden AG, Vaura F, Veluchamy A, Visscher PM, Völker U, Voors AA, Wang X, Wareham NJ, Weeke PE, Weiss R, White HD, Wiggins KL, Xing H, Yang J, Yang Y, Yerges-Armstrong LM, Yu B, Zannad F, Zhao F, Wilk JB, Holm H, Sattar N, Lubitz SA, Lanfear DE, Shah S, Dunn ME, Wells QS, Asselbergs FW, Hingorani AD, Dubé MP, Samani NJ, Lang CC, Cappola TP, Ellinor PT, Vasan RS, Smith JG. The genomics of heart failure: design and rationale of the HERMES consortium. ESC Heart Fail. 2021 Sep 03. PMID: 34480422.
Published on 7/28/2021
Choi SH, Jurgens SJ, Haggerty CM, Hall AW, Halford JL, Morrill VN, Weng LC, Lagerman B, Mirshahi T, Pettinger M, Guo X, Lin HJ, Alonso A, Soliman EZ, Kornej J, Lin H, Moscati A, Nadkarni GN, Brody JA, Wiggins KL, Cade BE, Lee J, Austin-Tse C, Blackwell T, Chaffin MD, Lee CJ, Rehm HL, Roselli C, Redline S, Mitchell BD, Sotoodehnia N, Psaty BM, Heckbert SR, Loos RJF, Vasan RS, Benjamin EJ, Correa A, Boerwinkle E, Arking DE, Rotter JI, Rich SS, Whitsel EA, Perez M, Kooperberg C, Fornwalt BK, Lunetta KL, Ellinor PT, Lubitz SA. Rare Coding Variants Associated With Electrocardiographic Intervals Identify Monogenic Arrhythmia Susceptibility Genes: A Multi-Ancestry Analysis. Circ Genom Precis Med. 2021 Aug; 14(4):e003300. PMID: 34319147.
Published on 6/24/2021
Sardana M, Lin H, Zhang Y, Liu C, Trinquart L, Benjamin EJ, Manders ES, Fusco K, Kornej J, Hammond MM, Spartano N, Pathiravasan CH, Kheterpal V, Nowak C, Borrelli B, Murabito JM, McManus DD. Association of Habitual Physical Activity With Home Blood Pressure in the Electronic Framingham Heart Study (eFHS): Cross-sectional Study. J Med Internet Res. 2021 Jun 24; 23(6):e25591. PMID: 34185019.
Published on 6/16/2021
Kornej J, Hanger VA, Trinquart L, Ko D, Preis SR, Benjamin EJ, Lin H. New biomarkers from multiomics approaches: improving risk prediction of atrial fibrillation. Cardiovasc Res. 2021 Jun 16; 117(7):1632-1644. PMID: 33751041.
Published on 6/8/2021
Yuan J, Libon DJ, Karjadi C, Ang AFA, Devine S, Auerbach SH, Au R, Lin H. Association Between the Digital Clock Drawing Test and Neuropsychological Test Performance: Large Community-Based Prospective Cohort (Framingham Heart Study). J Med Internet Res. 2021 Jun 08; 23(6):e27407. PMID: 34100766.
Published on 5/24/2021
Mohanty A, Kapuria D, Canakis A, Lin H, Amat MJ, Rangel Paniz G, Placone NT, Thomasson R, Roy H, Chak E, Baffy G, Curry MP, Laine L, Rustagi T. Fresh frozen plasma transfusion in acute variceal haemorrhage: Results from a multicentre cohort study. Liver Int. 2021 08; 41(8):1901-1908. PMID: 33969607.
Published on 5/11/2021
Kornej J, Magnani JW, Preis SR, Soliman EZ, Trinquart L, Ko D, Benjamin EJ, Lin H. P-wave signal-averaged electrocardiography: Reference values, clinical correlates, and heritability in the Framingham Heart Study. Heart Rhythm. 2021 Sep; 18(9):1500-1507. PMID: 33989782.
Published on 4/19/2021
Lin H, Castro-Diehl C, Short MI, Xanthakis V, Yola IM, Kwan AC, Mitchell GF, Larson MG, Vasan RS, Cheng S. Shared Genetic and Environmental Architecture of Cardiac Phenotypes Assessed via Echocardiography: The Framingham Heart Study. Circ Genom Precis Med. 2021 04; 14(2):e003244. PMID: 33866821.
Published on 1/20/2021
Pathiravasan CH, Zhang Y, Trinquart L, Benjamin EJ, Borrelli B, McManus DD, Kheterpal V, Lin H, Sardana M, Hammond MM, Spartano NL, Dunn AL, Schramm E, Nowak C, Manders ES, Liu H, Kornej J, Liu C, Murabito JM. Adherence of Mobile App-Based Surveys and Comparison With Traditional Surveys: eCohort Study. J Med Internet Res. 2021 01 20; 23(1):e24773. PMID: 33470944.
View full list of 157 publications.